During its field trips to remote corners of the country, we found that so many students lacked a "desk" both at school and at home. Children in remote areas, more often than not, had to lie or sit down on the floor and bend their knees to read/write. Such unhealthy positions threatened to cause backpain, neck pain, and vision problems. So, the foundation and SCG Packaging have thus come up with the initiative to give versatile "3-in-1 paper desks" to children under its care. Recently, Mr.Suchai Korprasertsri, Chief Operating Officer, Consumer and Industrial Packaging Business, SCG Packaging handed over 25,000 sets of 3-in-1 paper desks to Dr.Sarawut Rachasrimuang, Country Director at World Vision Thailand so as to distribute them to children in the network of World Vision Foundation of Thailand nationwide.
"3-in-1 paper desks" is made of recycled lightweight yet durable paper, this desk serves three functions – a desk for reading/writing, a box to contain learning materials, and a bag to carry books around. This desk, moreover, is biodegradable and completely recyclable. It comes with a manual on how to use it, plus instruction that is printed on it".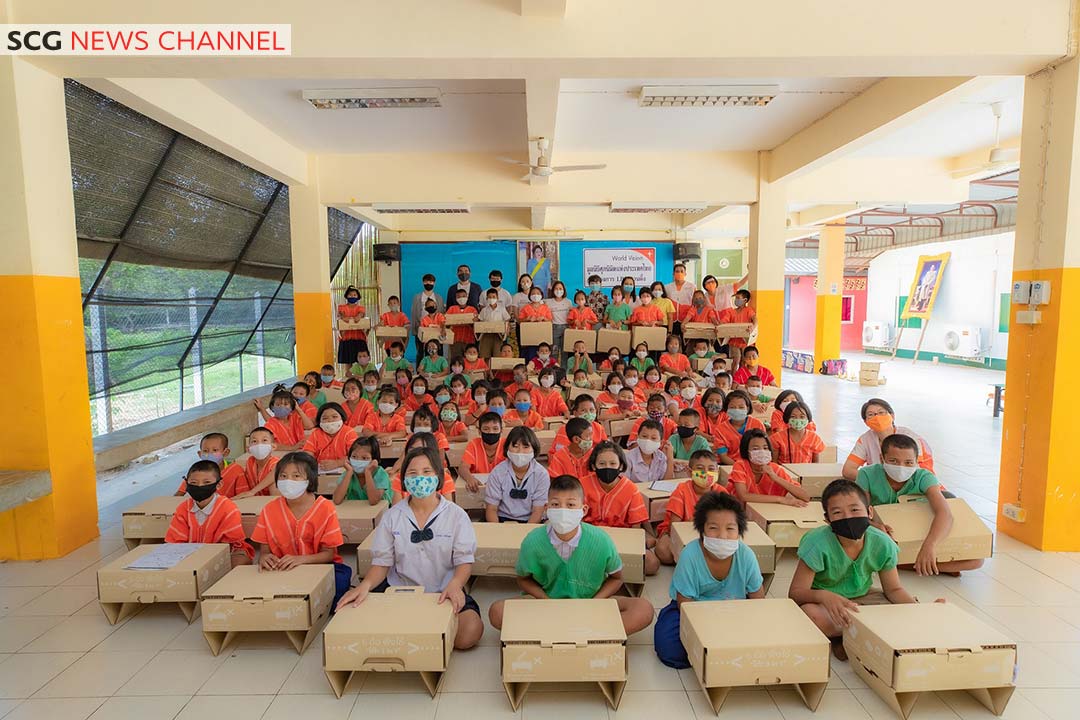 Mr. Direk Insakul, Designer of SCG Packaging said "The foundation wants lightweight, easy-to-carry-around and versatile desk. So, we have chosen paper as key material. Ergonomically designed to support children's physical features, our desk is durable. Children can assemble their desk by themselves. We have also integrated learning gimmicks so that children can have fun finding out what they will get from tips given. After the desk is worn out, it can easily go to recycling process. We are glad to see children enjoy assembling their desk and using it".
Ms.Nattaviga Sukphiromkasem, Acquisition and Engagement Division Manager, World Vision Thailand said "After we decided to procure desks for children, we thought about the desk that would be lightweight, portable, and eco-friendly. So, we contacted SCG Packaging as we hoped our desk would be made of paper. We had since worked with SCG Packaging for nearly one year to develop this 3-in-1 paper desk. Through this collaboration, we have seen clearly that SCG Packaging is truly professional."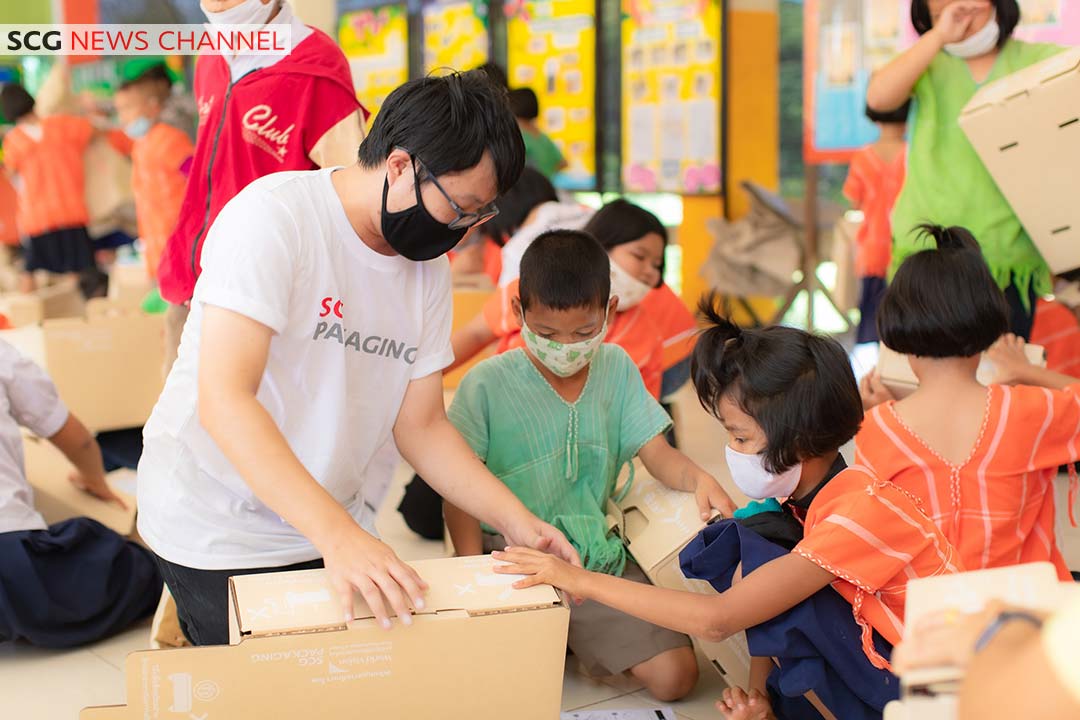 "It is very easy to assemble the desk, as instruction is easy to understand. I am excited to get this desk back home where I will share it with my sibling". Miss Polaywanday, student Ratchaburi's Suan Phung district said.
SCG Packaging and World Vision Foundation of Thailand are pleased to be a part of Thai children to overcome learning barriers by creating ideas and values together with uplifting social living and sustainable environment.
(Visited 210 times, 1 visits today)