SCG has amped up business strategies to win the COVID-19 battle with agility and solid business continuity management of Chemicals Business, which resulted in an increase in profits of SCG's operating results for Q2/2020. SCG will continue to focus on maintaining long-term business stability with developments of total solutions and innovations to fulfill the new normal era's needs, leveraging digital channels to push online purchases, and propelling Packaging Business to shine in the ASEAN market.
Mr. Roongrote Rangsiyopash, President and CEO of SCG, disclosed "The Company's unreviewed Operating Results for Q2/2020 registered Revenue from Sales of 96,010 MB, a decrease of 12% y-o-y, mainly from lower chemicals product prices and a drop of 9% q-o-q due to decreases from all core businesses. The Profit for the Period reached 9,384 MB, up 33% y-o-y due to the improved performance at all three of SCG's key business units driven by cost optimization efforts and business continuity. And it reported 35% q-o-q increase in earnings, mainly attributed to improved chemicals business performance.
SCG's Revenue from Sales for the first half of 2020 dropped 9% y-o-y to 201,751 MB, due to lower chemicals prices. Profit for the Period declined 13% y-o-y to 16,355 MB, which is mainly attributed to decreased chemicals margins during Q1/20.
SCG's Revenue from Sales of High Value Added Products & Services (HVA) for H1/2020 reached 91,003 MB or 45% of total Revenue from Sales.
Besides, SCG's Revenue from operations outside of Thailand together with export sales from Thailand for H1/2020 registered 86,638 MB or 43% of total Revenue from Sales, a dip of 2% y-o-y.
The total assets of SCG, as of June 30, 2020, amounted to 706,652 MB, of which 36% represented assets in ASEAN.
The Q2 and first half of 2020 operating results by business units are as follows:
Packaging Business recorded Q2/2020 Revenue from Sales of 21,636 MB, an increase of 6% y-o-y due to consolidation growths but decreased 11% q-o-q from the shrinking demand for the Electronics and Electrical Appliance (E&E) which is in contrast to a surge in demand for packaging materials for consumer products and e-commerce goods. Profit for the Period grew 94 % y-o-y and 10% q-o-q to 1,904 MB. This profit is attributed by the exchange rate.
The H1/2020's Revenue from Sales of Packaging Business reached to 45,903 MB or increased 11% y-o-y. Profit for the Period increased 40% y-o-y to 3,636 MB.
Chemicals Business recorded Q2/2020 Revenue from Sales of 34,758 MB, a decrease of 24% y-o-y and 9% q-o-q from lower product prices. Profit for the Period increased 23% y-o-y from lower feedstock cost and 157% q-o-q to 4,564 MB, attributed to higher sales volume and key products spreads.
The H1/2020's Revenue from Sales of Chemicals Business was 73,087 MB or a drop of 21%
y-o-y because of lower product prices. Profit for the Period decreased 34% y-o-y to 6,342 MB, due to lower product spread and lower equity income from associates.
Cement-Building Materials Business recorded Q2/2020 Revenue from Sales of
42,506 MB, a decrease of 7% y-o-y and 8% q-o-q, due to weak demand from COVID-19 lockdown measures. Profit for the Period increased 211% y-o-y from the cost optimizations and severance pay adjustment in Q2/19 but declined 30% q-o-q to 1,944 MB, attributed to lockdown measures, seasonality and assets impairment in Q2/20.
The H1/2020's Revenue from Sales of Cement-Building Materials Business registered
88,751 MB or decreased 6% y-o-y, because of weak demand from COVID-19 lockdown measures. Profit for the Period increased 36% y-o-y to 4,722 MB from the aforementioned cost optimizations and last year's severance pay adjustment.
Mr. Roongrote said, "Amid the COVID-19 pandemic, while SCG isn't in industries severely affected like tourism or airlines, the company has constantly monitored and assessed the situations to stay atop in an environment of high uncertainties.
SCG has put in place more-focused business strategies ranging from Prepare for the Worst by setting up sales plans and transport arrangements for possible lockdown; Plan for the Best by optimizing production capacity to meet the growing demand; Digital Transformation to bring about Optimization Model. Furthermore, the company has taken a dynamic approach by offering solutions, products, and services that better fulfill the needs and capture the untapped market in the wake of growing trends of e-commerce, on-demand food delivery service, and health and wellness. As a result, the operating results for Q2/2020 and H1/2020 were relatively less affected by the global economic slowdown.
Packaging Business remains strong with upside potential due to the Merger & Partnership of Fajar Surya Wisesa Tbk, a leading Indonesian packaging paper company, Visy Packaging (Thailand) Limited and planned acquisition of Bien Hoa Packaging Joint Stock Company or SOVI in Vietnam. The moves have contributed to a strengthening of the company's portfolio in the ASEAN market as well as better satisfying customer needs.
For business continuity management, Packaging Business focuses on optimizing manufacturing process in Thailand and ASEAN countries, namely, Vietnam, Indonesia, the Philippines, and Malaysia to streamline processes as well as introduce new standards in countries where the company operates to ensure the safety of staff, customers and partners. Packaging business also works closely with clients throughout the supply chain to ensure reliable raw material sourcing and logistics management as well as enforce strict hygiene practices in delivering packaging solutions. Concerning the planned listing of SCGP which has been approved by the Office of Securities and Exchange Commission (SEC), the company is currently studying external factors such as economic trends, capital market conditions, and investor confidence.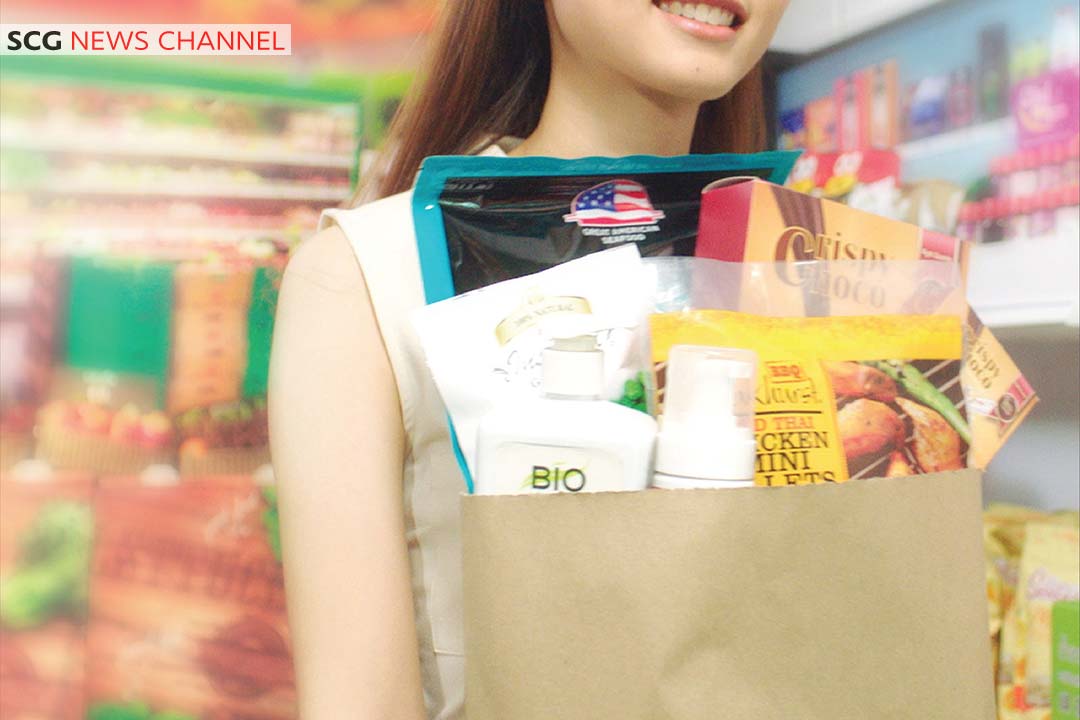 Chemicals Business has executed its business continuity management to ensure maximum production capacity and seize business opportunities in a challenging market environment brought about by the COVID-19 pandemic. The company has made efforts to ensure the safety of staffs such as providing accommodation, facilitating transportation, arranging working groups and area divisions at the plant, and maintaining high standard in quality control and cleanliness. Meanwhile, with production flexibility, the business could cater to rapid change in demand and secured increased sales volume amid market volatility. The business will continue to expand the proportion of High Value Added Products & Services (HVA) to improve competitiveness, ride a market upturn, and meet customers' needs.
Furthermore, the Long Son Petrochemicals Company Limited (LSP) in Vietnam has progressed as planned. The project remains under construction and has reached 45% completion.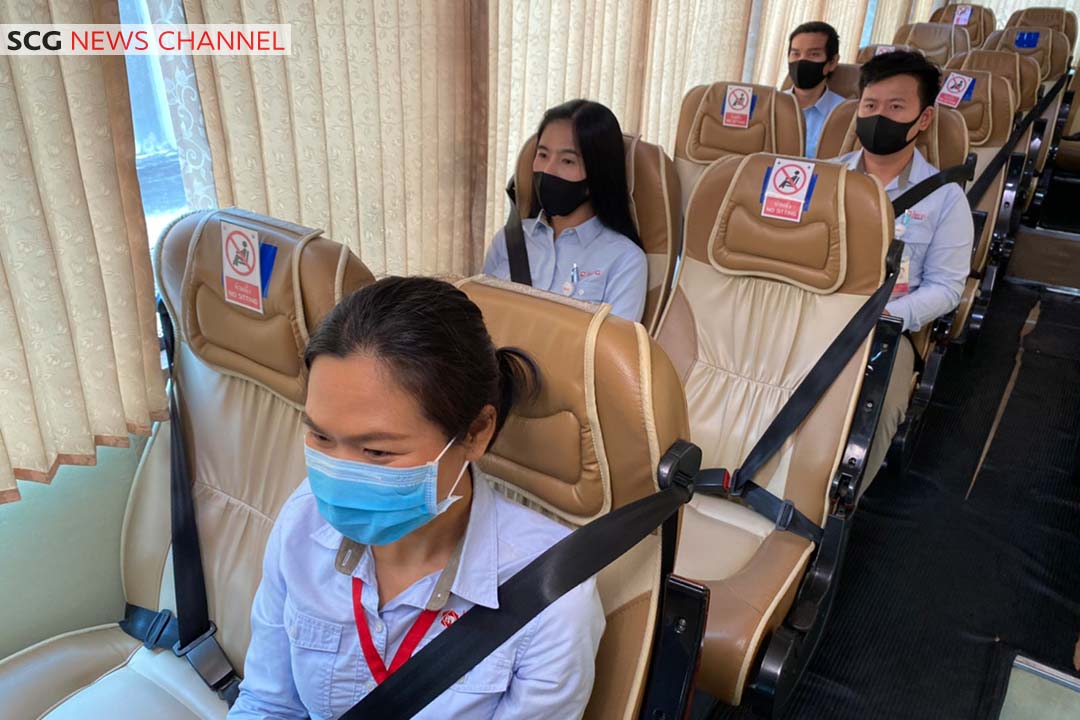 Cement-Building Materials Business has also faced challenging market conditions. The business has taken adaptive approach by focusing on offering product and services with total solutions and developing Active Omni-Channel to increase retail sales. By connecting the online store, SCGHOME.com, to the offline retail shops SCG Home nationwide, customers' needs are better fulfilled. The platform enables customers to digitally lookup, physically inspect, and gain access to professional consultations on targeted products. The business also introduces a series of platforms to enhance customer convenience. This includes Q-Chang which offers home services and solutions from professional and qualified technicians; CON.X which offers total construction services ranging from design, demolishment, renovation, construction, and decoration; Design Connext which is a marketplace that connects home designers and homeowners; and dooDeco which offers integrated interior design services. Besides, the business also provides structure solutions for small and medium-sized enterprises (SMEs) in real estate industry under the name "CPAC Smart Structure" that offers the best products and construction innovations such as Building Information Modelling (BIM) and Augmented & Virtual Reality (AR-VR). These innovations help improve the convenience, precision, and efficiency of construction.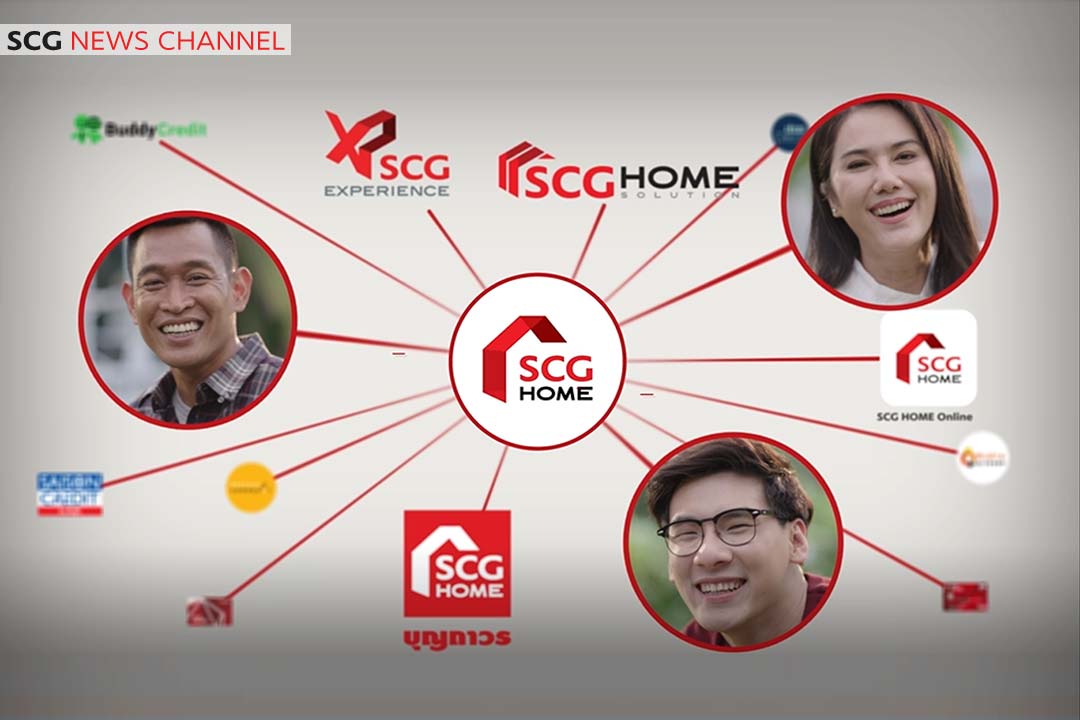 In an effort to provide public assistance, SCG alone cannot aid the public. SCG is thankful for the support from 125 network partners in timely assisting with the delivery of 31 COVID-19 innovations to 847 hospitals and public health units across the country. These efforts have helped curb infection risks among healthcare workers. COVID-19 innovations delivered include Modular Screening & Swab Unit using SCG HEIM and Living Solution technology, Auto Guiding Vehicle by Cement-Building Materials Business, Mobile Isolation Unit by Chemicals Business, and paper PPE, water-soluble laundry bag and disposable paper-based bed by Packaging Business. The company also offers maintenance services for ventilators to hospitals across the country in collaboration with Kubota and Toyota.
In response to the royal initiative of His Majesty the King and Her Majesty the Queen, SCG joined the relief efforts by installing Modular Swab Unit as part of the Royal Relief Project to Support Ventilators and Medical Equipment to 20 hospitals nationwide. Additionally, other COVID-19 Innovations such as Mobile Isolation Unit and Modular Screening & Swab Unit were given to hospitals in remote areas via Chaipattana Foundation to respond to the royal wish of Her Royal Highness Princess Maha Chakri Sirindhorn. The projects aim to safeguard the healthcare workers at work and the people receiving medical services amid the COVID-19 pandemic.
In addition, The Board of Directors of SCG has approved a H1/2020 interim dividend payment of 5.5 Baht per share (6,600 MB), which is payable on August 28, 2020, XD-date on August 13, 2020 and record date on August 14, 2020." Mr. Roongrote concluded.
Moreover, SCG is bringing a series of solutions, high-quality products, total solution services, and home consultation services by specialists and offering promotions up to 80% for home lovers who seek construction, repair, and renovation services all in one place at SCG HOME FESTIVAL. The festival runs from today until 2 August 2020 at the SCG EXPERIENCE store at Crystal Design Center Ekamai-Ramindra.
(Visited 515 times, 1 visits today)