SCG has launched "mind", a Thai Smart Home Solutions that can link with devices from all brands, for the first time. It highlights three competitive advantages, which are 1. easy incorporation into any devices of all brands, 2. high data security and 3. a fully-complete services before and after sales around the clock. It is ready to deliver the solutions to better serve four different lifestyles. It plans to penetrate into both B2B and B2C markets and collaborate with property developers and construction firms to offer Smart Home packages to house owners. Meanwhile, it will launch an online store by the end of this year and aim to lead the IoT Smart Home Solutions market in ASEAN by 2025 before going global within four years.
Mr. Apirut Vancha-am, Chief Digital Officer of SCG Digital Office, said that SCG has focused on developing home solutions with the Passion for Better Living philosophy, aiming at giving the better quality of life and sustainable happiness to Thai people. It has announced the latest Smart Home Solutions under the "mind" brand that will make everyone's life easier.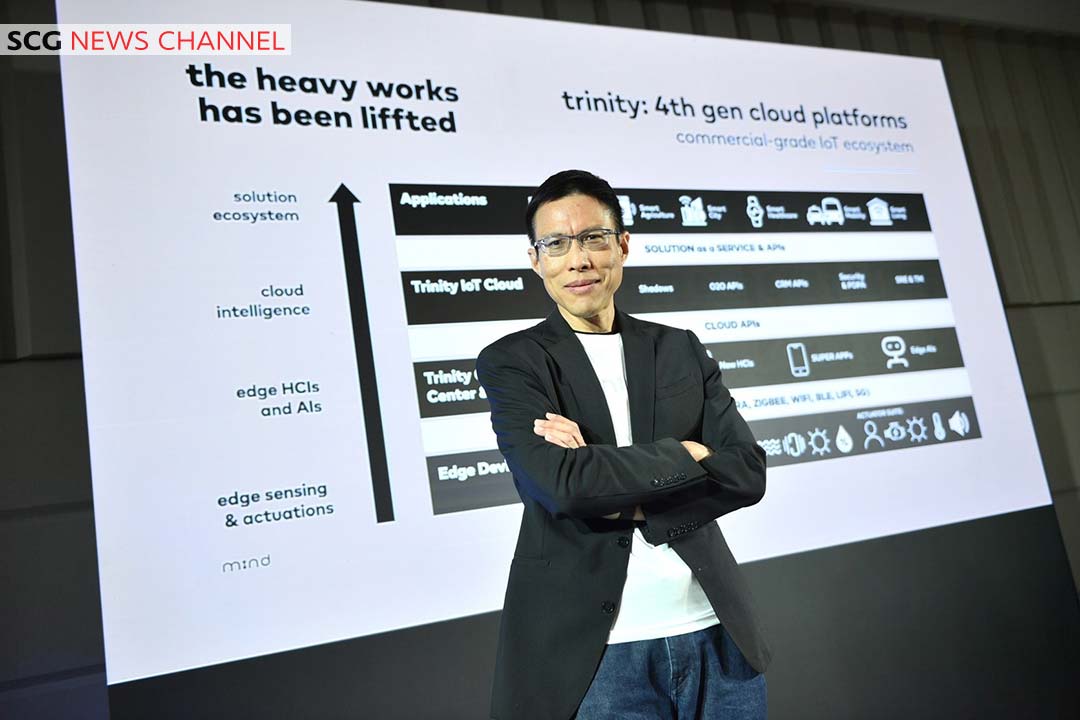 "The Smart Home market previously focused on selling devices, so one of the pain points is that some end-users memorized that the technology was not friendly enough to users or they had no idea whom to call when the device was broken. But "mind' will create a new standard of IoT Smart Home Solutions in Thailand. We will change what they memorized and solve the pain points by providing professional services together with Smart Home Device, based on Lazy-Friendly Technology. We are also the country's first solution brand that allows to connect with devices from any brands. This will enable end-users at any ages to use the smart home solutions conveniently. Moreover, "mind" is another Born in Thailand (BiT) innovation of SCG, which encourages Thai people to create new innovation for serving Thai people. We target to install "mind" in 100,000 units and make "mind" the leading IoT Smart Home Solutions brand in ASEAN by 2025 before tapping into the global market within four years," he said.
Mrs. Nundhaputt Srisuwan, Head of Sales and Marketing at SCG Digital Office, cited that according to its customer insight research, some of the Thai people considered that the smart home system was complex. Therefore, SCG has concentrated on making Smart Home Solutions accessible and friendly to users from all generations. Its staff are not only professional but they are also trained as a "Sommelier of Smart Home Solutions" who truly understand a customer's need and deliver the value beyond their expectations throughout the processes including giving advice, checking a customer's accommodation, evaluating and designing the solutions that are perfect to each customer's lifestyle. Thanks to this service, customers will not have to be bothered to evaluate the cost or install any device by themselves.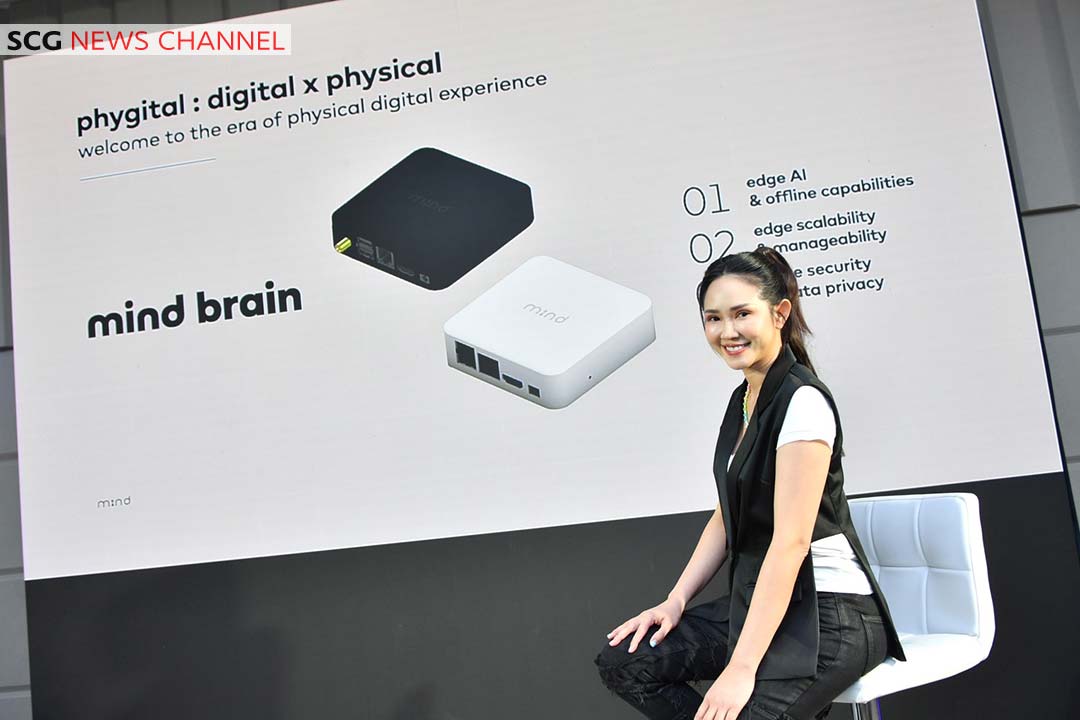 Smart Home Solutions under the "mind" brand comprise mind Solutions – smart solutions, available on Mobile App and Home App, which will connect with all Smart Home devices and the professional staff for 24 hours, and mind Device – IoT (Internet of Things) devices which are designed to serve four different lifestyles and allow a customer to mix and match as they desire. Four lifestyles are
Saving – to boost the energy efficiency in an accommodation with Smart Switch solutions that detect and control electric appliances with On/Off function automatically.
Well-being – to improve the quality of life with good air quality, reduce pollution and PM2.5 dust particles, and reduce humidity in a bathroom which causes fungus. This focuses on health-conscious consumers or families with little children and the elderly.
Caring – to express your care to family members with the solutions for little children and the elderly. It will detect and alert you immediately when there is any emergency. It also offers a device for pets and security solutions around home.
Feeling – to create aesthetic lifestyles by adjusting lights, sounds and scents to represent your emotion. Residents can select a mode to make a particular ambience, for example, a romantic mode, a relaxing mode while dining with a family, or an energy-boosting mode while working.
Mrs. Nundhaputt added that "mind" is developed to meet a demand from all consumers who want to live their lives more conveniently and ride the trend of smart home solutions which currently becomes the main selling point of the global real estate market. "mind" has three competitive advantages as following:
Completely Integrated Its solutions can connect "mind" Application with other devices and electric appliances with no limit of brands and control On/Off function automatically through WiFi by basing on data analysis and
Completely Secured The data of residents is secured with the Trinity Edge Gateway and the IoT Ecosystem Platform that connects all devices seamlessly. All data will be kept on a highly-efficient Cloud platform, developed and operated by Thai people. It gives importance to the safety from the server location to the connection with other software. It uses a highly-secure SCG ID system to identify users. The solutions are user-friendly, convenient and safe. In addition, it also offers incentives from SCG and its partners, for example, discounts on electric appliances and SCG products.
Completely Managed Customers will receive a fully complete service from SCG's professional teams who provide consultancy service, customize perfect solutions for each customer, and provide end-to-end services from pre-installation to after-installation. Moreover, it has set up an operation center to alert all emergency events and also a call center to assist residents for 24 hours a day.
Focusing on the B2B segment, SCG is in talks with property developers, design firms and construction companies to jointly deliver "mind", a full package of smart home solutions, to end users. It targets to serve the B2B customers nationwide. For individual customers or the B2C segment, it will provide consultancy services and install Smart Home Solutions through its online store which will be launched by the end of this year.
SCG will expand the IoT Smart Home Ecosystem in Thailand by joining hands with the leading partners from both the public and the private sectors. Those partners include technology-promotion agencies, smart technology developers, technology service providers, communication operators, academic institutions, and SMEs.
Published on: Aug 16, 2023
(Visited 142 times, 1 visits today)
ดาวน์โหลดข่าว