Bangkok – 17 August 2023 – SCG Chemicals Public Company Limited or SCGC, one of the largest integrated petrochemical companies in Thailand and an industry leader in Asia, aiming to grow business together with creating sustainable development, signed a joint venture (JV) agreement with Braskem, the leading global biopolymer producer in Brazil. This joint venture aims to produce bio-ethylene (Green-Ethylene) from agricultural based ethanol instead of fossil-based ethylene with capacity of 200KT annually. Green-Ethylene will be used for production of bio-based Polyethylene (Green-PE or Green-Polyethylene), which has low carbon footprint and is used in a variety of products, from packaging for food and beverage to personal and home care products, and houseware, to name a few.  Green-Polyethylene will be commercialized under I'm green™ brand to meet megatrend of fast-growing global demand for environmentally friendly plastic especially Asia and Europe. The project will be located in Map Ta Phut, Rayong, Thailand.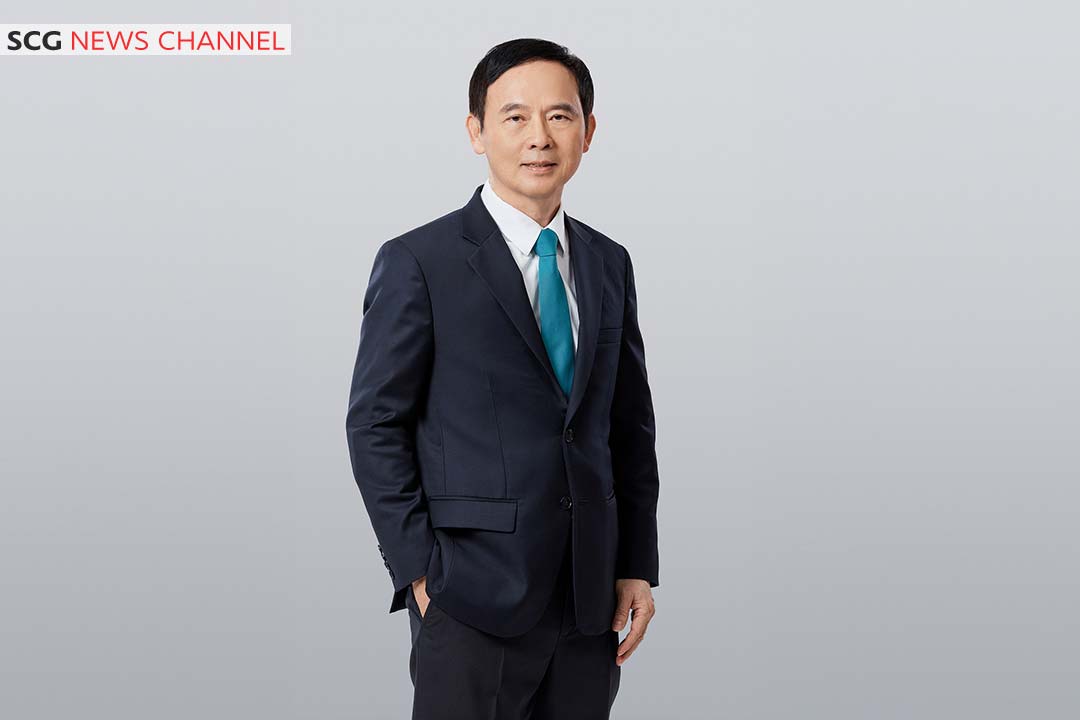 Tanawong Areeratchakul, Chief Executive Officer and President of SCG Chemicals Public Company Limited or SCGC added: "SCGC aims to develop Green Innovation, for example, environmentally friendly polymer (Green Polymer) and innovation for Low Carbon solution through increasing Green Polymer product portfolio to reach 1 million tons annually by 2030 following ESG standards (Environmental, Social, and Governance).
This joint venture and partnership between SCGC and Braskem for bio-ethylene production for Green Polymer is one of the essential strategies of SCGC to expand green business, satisfying the soaring demand from megatrend of environmentally friendly plastic which has robust growth rate especially in Asia and Europe. Thus, this joint venture aims to produce agriculture-derived bio-ethylene instead of fossil ethylene by world leading technology. The business of the joint venture is in accordance with the guidelines for the development of Bio-Circular-Green Economy: BCG model of Thailand."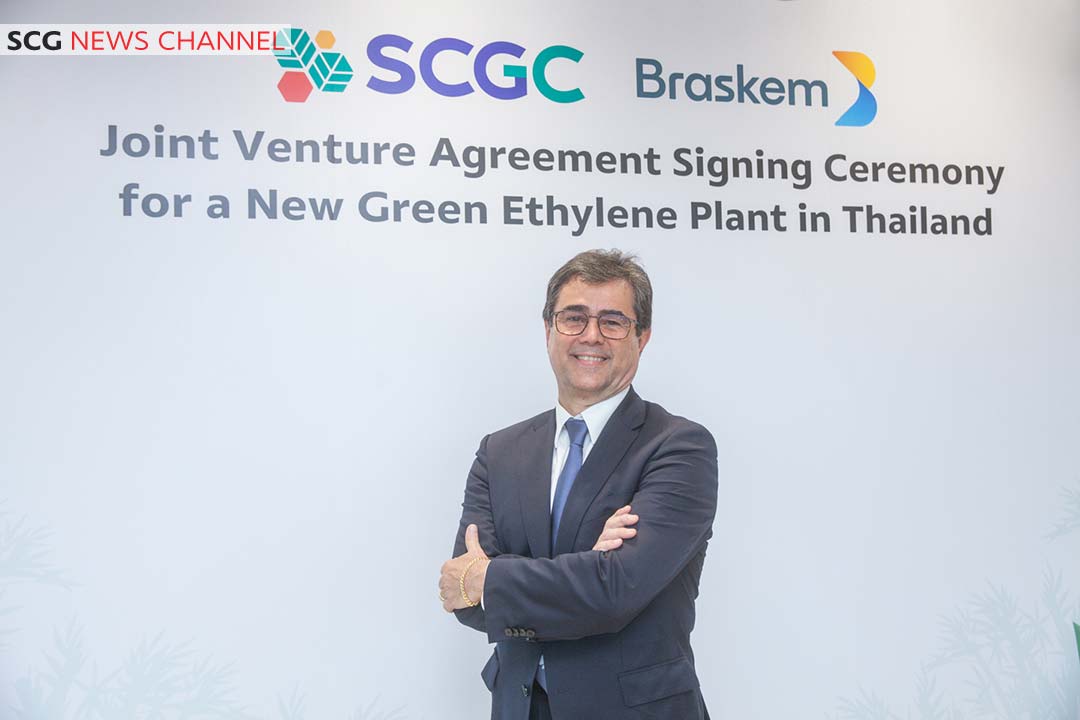 Roberto Bischoff, CEO of Braskem said: "We are always looking for opportunities to expand the I'm greenTM bio-based PE offer to deliver circular low carbon alternatives to our customers to meet their increasing demand for  sustainable solutions. This partnership with SCGC is aligned with our commitment to produce 1 million tons of green products  by 2030, replacing fossil  with renewable feedstock, and contributing to lowering the carbon footprint of our industry."
I'm green™  bio-based polyethylene is a plastic made from a sustainably sourced renewable raw material (ethanol from agricultural sources) instead of traditional fossil feedstock (e.g., naphtha from oil). This promotes a significant reduction of the plastic's carbon footprint which helps combat Climate Change. I'm green™ bio-based Polyethylene is used in a variety of products, from packaging for food and beverage to personal and home care products, toys, houseware, and plastic bags, to name a few. It can also be mechanically or advanced recycled just as regular polyethylene.
The combination of Braskem's bio-based plastics know-how with SCGC's expertise in PE production and strong position in the Asian market coupled with sustainability vision provides a solid business basis for the joint venture. The green ethylene plant will be located in Map Ta Phut, Rayong Thailand and will enable the production of the I'm green™ bio-based polyethylene that is the first of its kind outside of Brazil.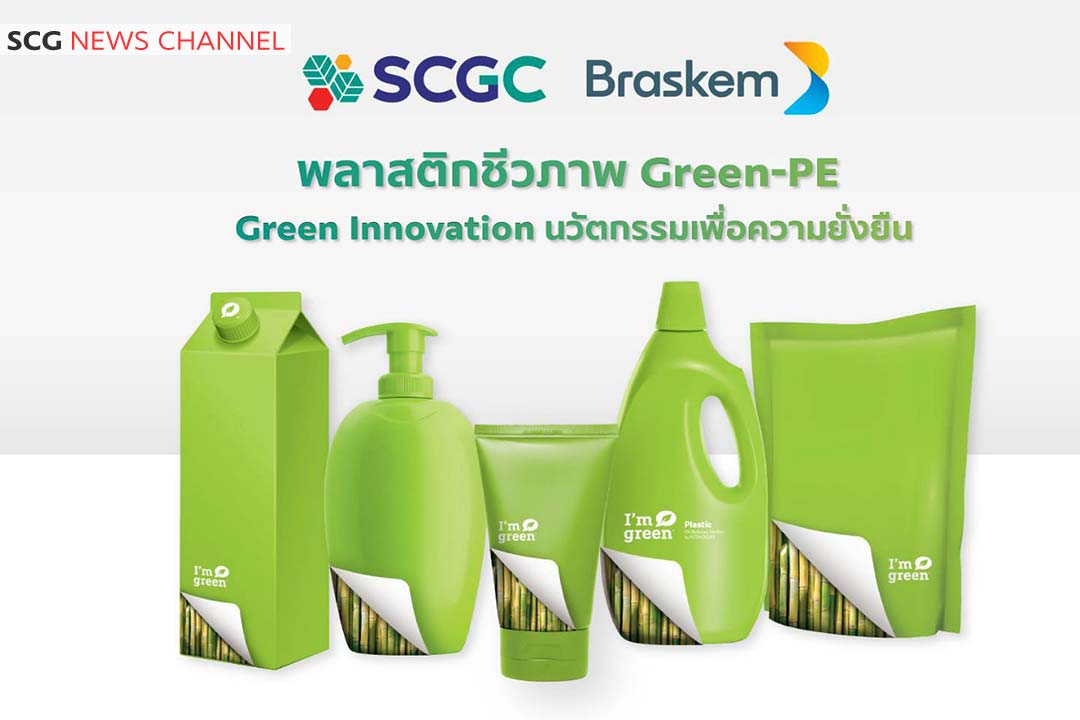 About SCGC
SCG Chemicals or SCGC is a leading integrated chemical player in ASEAN with strategic bases in Vietnam, Indonesia, and Thailand, offering a full range of petrochemical products ranging from upstream production of olefins to downstream production of 3 main plastics resins: polyethylene, polypropylene, and polyvinyl chloride.
SCGC focuses on inventing "Innovation That's Real" to drive the ASEAN economy and elevate the quality of life in accordance with ESG and circular economy. SCGC develops technology and innovation toward HVAs in infrastructure, consumable packaging, automotive, health and well-being, and energy solutions, while ensuring sustainable environmental stewardship.
More information: https://www.scgchemicals.com
About Braskem
With a global vision of the future, guided by people and sustainability, Braskem is engaged in contributing to the value chain to strengthen the Circular Economy. The petrochemical producer's 8,000 team members are dedicated every day to improving people's lives through sustainable solutions in chemistry and plastics. With its corporate DNA rooted in innovation, Braskem offers a complete portfolio of plastic resins and chemical products for various industries, such as food packaging, construction, manufacturing, automotive, agribusiness, health and hygiene, and more. With 40 industrial units in Brazil, United States, Mexico and Germany and net revenue of R$58.5 billion (US$11.4 billion), Braskem exports its products to clients in over 100 countries.
 More information: www.braskem.com
Published on: Aug 18, 2023
(Visited 127 times, 1 visits today)
ดาวน์โหลดข่าว