The Alliance to End Plastic Waste today released its 2020 Progress Report, detailing the organization's focus on addressing its vision and mission. The Alliance has activated 14 projects across 14 cities in six countries in South East Asia, India and Africa – all at the frontline of the plastic waste challenge. The report also features 55 member-led projects worth US$400 million towards building solutions to end plastic waste in the environment.
In the report, the Alliance, which SCG is part of since its birth 18 months ago, emphasized the importance of cross-value chain made up of businesses including chemical and plastic manufacturers, consumer goods companies, retailers, converters, and waste management companies. The report outlines the commitment to project acceleration across its four strategic pillars of waste management and recycling infrastructure, innovation, education and engagement, and clean up.
The 2020 Progress Report also announced the Alliance's 2025 Ambition. With a strategic focus on infrastructure development, innovation, clean up and education and engagement, the Alliance and its members will build investable models and partnerships within five years that will:
Demonstrate zero plastic waste in multiple cities and divert well over millions tons of plastic waste through Alliance projects in more than 100 at-risk cities.
Support healthy livelihoods for over 100 million people by enabling local ownerships of waste management.
Unlock at least five times its investment and much more to accelerate actions and solutions to end plastic waste and build sustainable cities.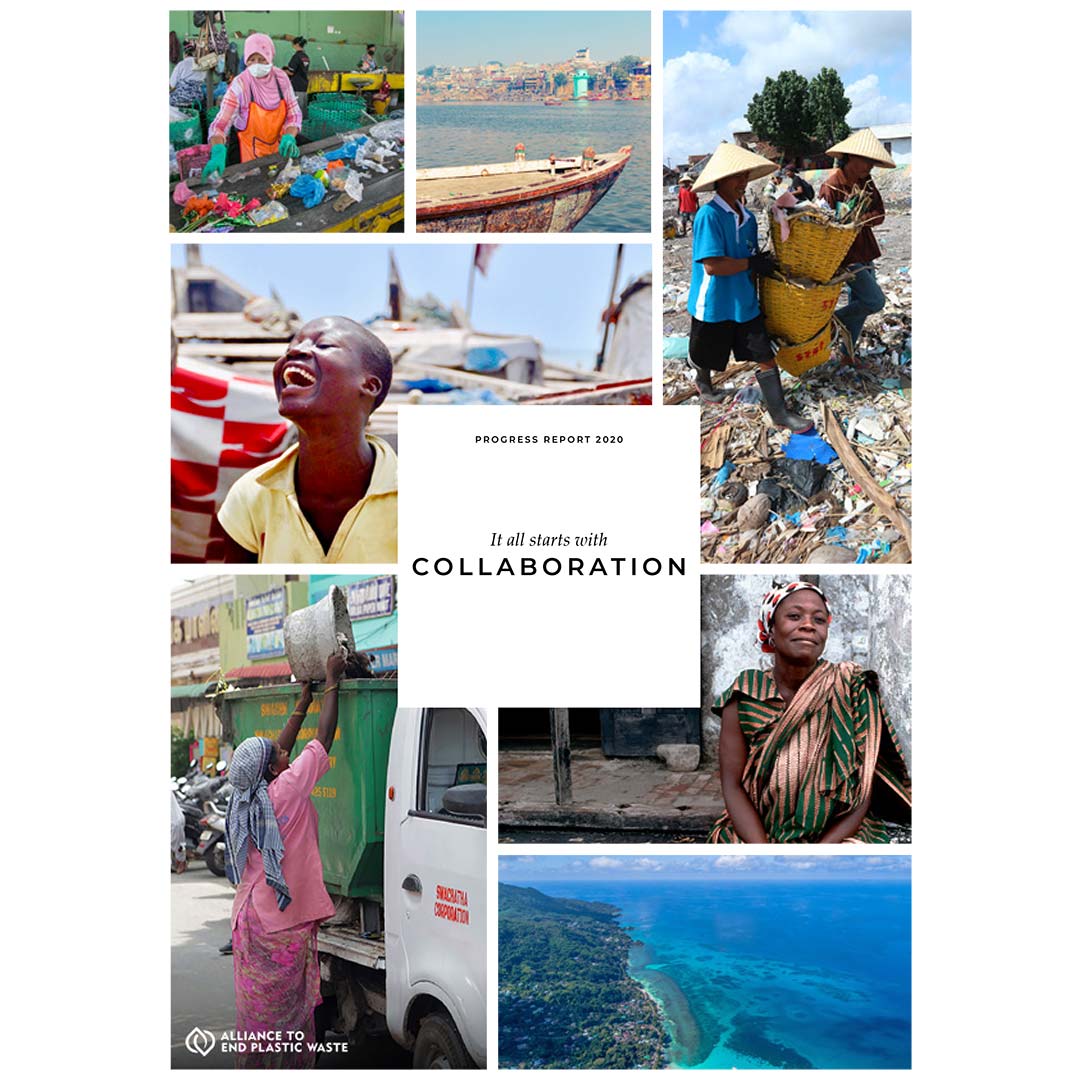 About SCG
SCG has joined the Alliance to End Plastic Waste since 2019. As a founding member of the organization, SCG collaborates with DOW Thailand and SUEZ held the first Alliance to End Plastic Waste (AEPW) forum in Southeast Asia to promote sustainable plastic waste management with the focus on marine debris.
(Visited 188 times, 1 visits today)