SCG – with its determination to sustainably strengthen communities – is continuing its project to uplift community enterprises for locals residing around its factories through the use of innovation and technology in line with circular economy while also focusing on local identities to develop local products and seek new sales channels during the COVID-19 crisis via online marketing. SCG has joined hands with 11 partner organizations to introduce the Fourth Edition of the Big Brothers Project: Developing Social Enterprise for Communities that aims to develop community enterprises to sustainably drive local economies while transforming communities into a new wave of entrepreneurs that care for society who put the profit from the sales of local products back to solve local issues and develop their communities. The launch ceremony was presided over by Mr. Sumet Tantivejkul, Secretary-General of the Chaipattana Foundation who also delivered a speech on "Strong Communities: Driving Society and Sustainable Development" with Mr. Somchai Wangwattanapanich, Advisor to SCG President, joining the ceremony to launch the project at Electricity Generating Authority of Thailand Head Office in Bang Kruai district.
Mr. Somchai Wangwattanapanich, Advisor to SCG President said, "SCG has always realized the importance of caring for and developing communities with the intention of encouraging them to sustainably become self-reliant. SCG has utilized its expertise in various areas regarding innovation and technology while also cooperating with different sectors to uplift the quality of life for those in the communities that SCG is operating in. The company has been working with each community in meaningful ways while coaching them on how to develop their community enterprises to create products that can better cater to the demands in the market, from developing new packaging that allows for a longer product shelf life to processing fresh fruit. SCG has acted as a guide to educate them and introduce assistance from various sectors in order to develop the communities' products by focusing on creating added value through their local identity and the use of innovation. We have also introduced new sales channels for the communities, especially online channels, which can help generate income during the spread of the COVID-19 virus as online sales have been on an upward trend. Moreover, SCG has promoted circular economy which can help communities fully use their resources and reduce global warming. In this fourth edition of the Big Brothers Project: Developing Social Enterprise for Communities, every sector is working together to bring new ideas to life and promote the sustainable growth of community enterprises with the goal to generate a stable and sufficient income for locals."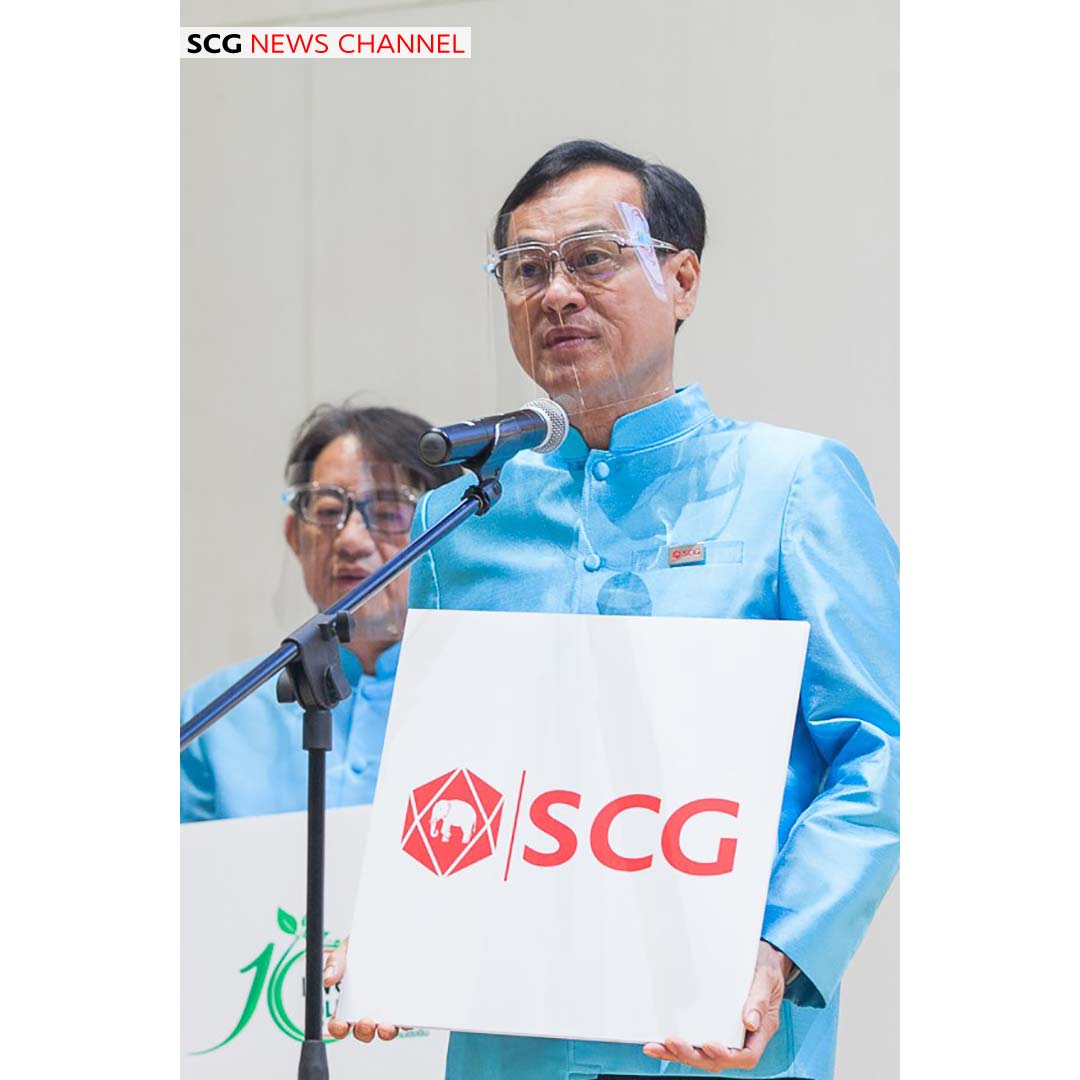 The cooperation between SCG and various communities has succeeded in uplifting the quality of community enterprises and has helped them win numerous awards. Chemicals Business, SCG, has promoted various innovative textile products. For example, it has participated in the development of the pineapple fiber fabric with San Yai Khon San Withi Weaving Community Enterprise in Pluak Daeng district, Rayong province, who utilized leftover fiber from pineapples and wove it with cotton to make "pineapple fiber fabric" which won the first prize at the Conserving Local Thai Textile competition in Rayong and demonstrated that circular economy can be adapted to the community's weaving activities. SCG has also taken part in the development of the Ocean Indigo Dye Innovation by the Tan Batik Community Enterprise in Ban Chang district, Rayong province, who was awarded the Outstanding Community Enterprise on the subdistrict level from the Department of Agriculture Extension and also the Best Knowledge – Based OTOP (KBO) award on the provincial level from the Community Development Department. For this community, SCG introduced experts from Phranakhon Rajabhat University to help them develop pigment powder from natural ingredients such as pigment from the skin and leaves of mangosteen as a way to add value to waste materials in the community.
Meanwhile, in the food innovation department, SCG has assisted the Tulip Housewife Community Enterprise in Noenpayom Community in the provincial capital of Rayong province to produce Chinese buns by elevating the product which received approval from the Thai FDA as well as a three-star OTOP rating. SCG also helped the group develop the bun with the Rayong curry filling while introducing them to experts in food innovation from King Mongkut's Institute of Technology Ladkrabang to develop frozen versions of the product in order to lengthen its shelf life. For the Song Saleung Salacca Fruit in Syrup Community Enterprise in Klaeng district, Rayong province, who process Sumalee salacca fruit into salacca in syrup which received approval from the Thai FDA as well as a four-star OTOP rating, SCG assisted the group by introducing them to the Institute of Food Research and Product Development (IFRPD), Kasetsart University, who taught the group to process fresh salacca fruit into dried fruit and preserved dried salacca which have a shelf life of three months. SCG also introduced them to Thailand Institute of Scientific and Technological Research (TISTR) in the MHESI Employment Program to produce salacca ice cream to widen the range of their product offerings. Apart from developing community products, Chemicals Business, SCG, also launched the Online Rayong Shop Hi Marketplace that gathers famous products in the province in a platform that can help generate more trade and income for communities in line with the New Normal.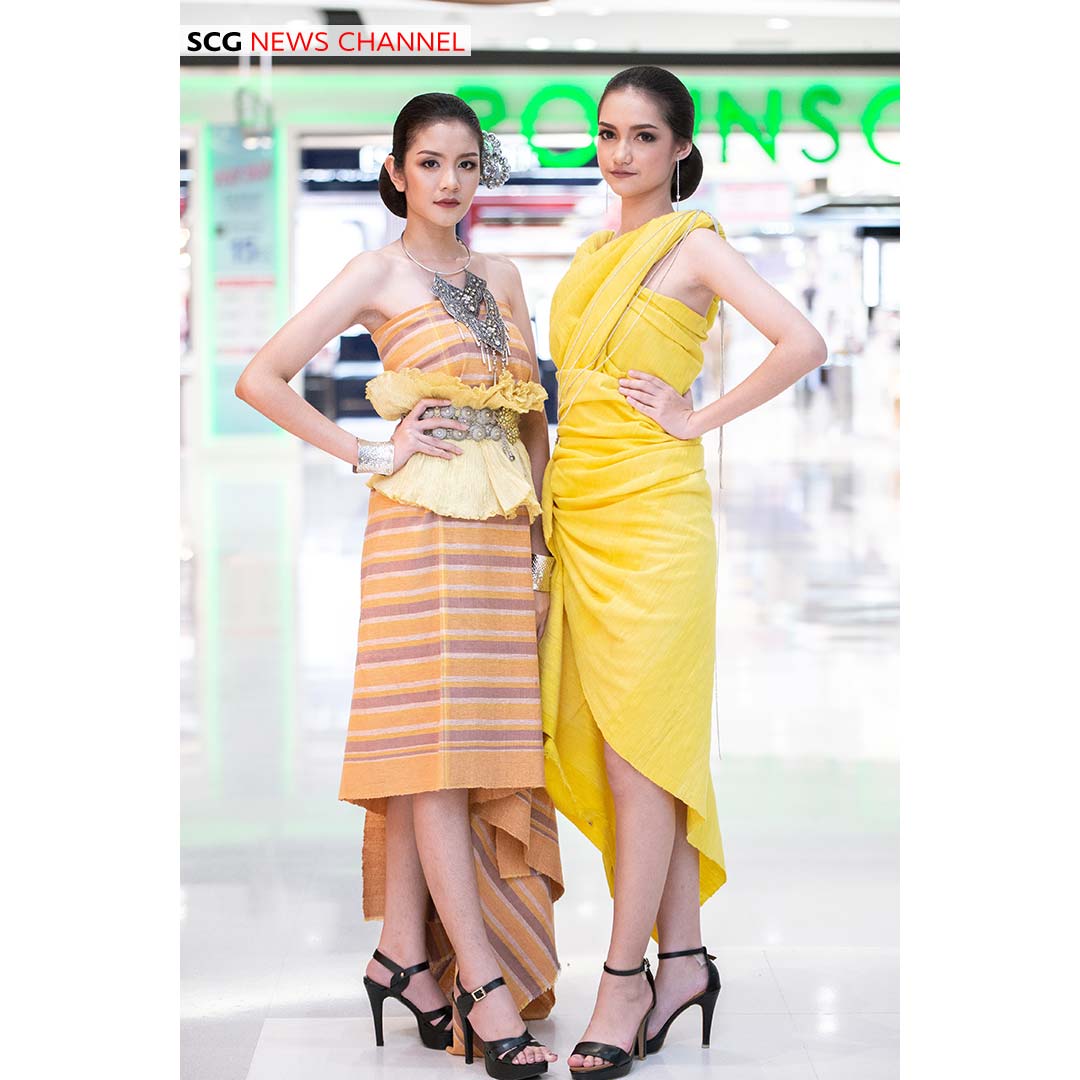 Moreover, SCG has donated paper bands – a leftover material from the manufacturing process from SCG Packaging – to communities around its factories in order to create woven crafts which stand out from other products in the market. Meanwhile, SCG Cement-Building Materials Business has encouraged communities to carry out intensive farming, breed seeds, and process agricultural products in order to create added value through their program to develop community enterprises and promote integrity in the community.
Today, many community enterprises that are operated by locals have allocated part of their profit to help society in various aspects. For example, in Rayong province, the Tulip housewife group at Noenpayom Community who sold Chinese buns uses their income to organize community activities as well as grant scholarships to students in the area, the Tan Batik group organizes drawing classes and indigo dyeing classes for youths, while the Maab Chalood – Chak Klang waste recycling group grants scholarships to students in the community.
The Big Brothers Project: Developing Social Enterprise for Communities is the result of the cooperation between 11 partner organizations: Electricity Generating Authority of Thailand, SCG, Community Partnership Association, PTT Global Chemical Public Company Limited, Dow Thailand Group, Central Group, Vinythai Public Company Limited, Central Pattana Public Company Limited, Pat Pat Shop of the Chaipattana Foundation, Department of Industry Promotion, and the National Research Council of Thailand, with the objective to help communities generate income from manufacturing and selling products or services in order to use the funds to solve issues in the community as well as develop their community and society while caring for natural resources and the environment.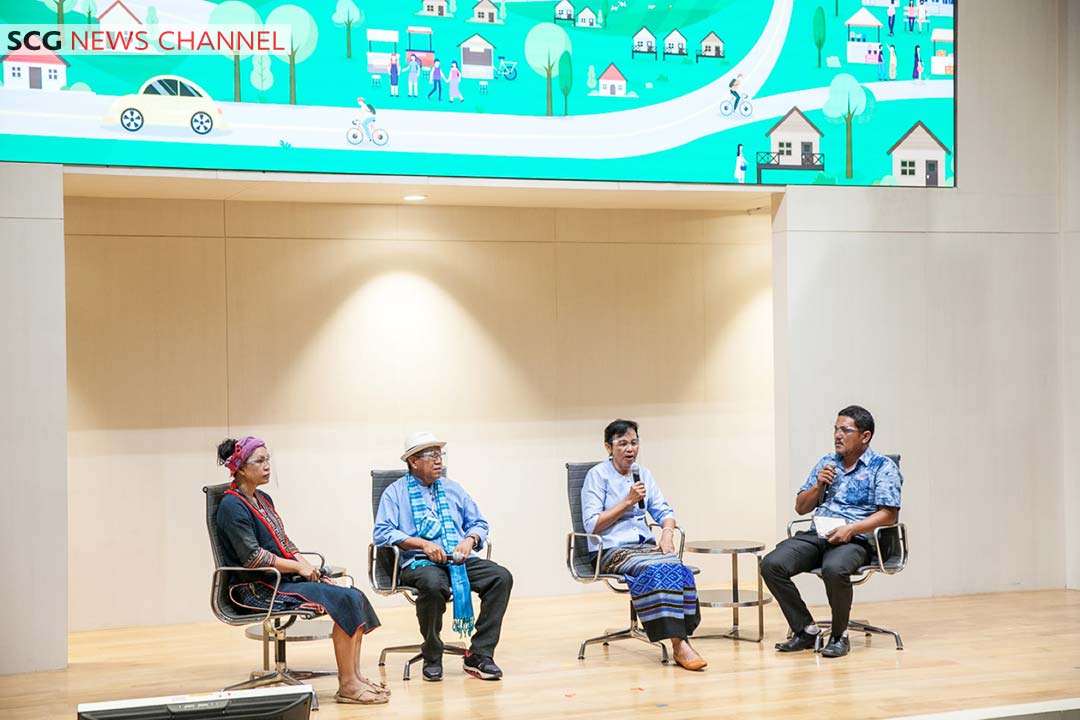 (Visited 247 times, 1 visits today)