Bangkok⁠ — March 3, 2023 Sasin School of Management in collaboration with SCG Chemicals Public Company Limited (SCGC), chemicals business for sustainability and innovator of chemical innovations and solutions, announces the launch of the SCG Bangkok Business Challenge @ Sasin 2023 – Thailand Competition, to find university teams that have the best future-forward business development models with sustainability goals in their startup. Undergraduates in any bachelor, master's, or doctoral degree programs from all universities across the country have been invited to pitch their startup business development plans for the competition. This year's business model ideation challenge focuses on optimizing sustainable business growth and development to advance the business alongside social and environmentally friendly commitments under the concept, Planting the Seeds of Innovation. The competition is scheduled for March 17-18.
"We are now well embarked on a global climate crisis, with Southeast Asia on the frontlines," said Professor Ian Fenwick, Director of Sasin School of Management. "The need to develop sustainable business practices has never been more urgent. Those sustainable business practices will demand entrepreneurial mindsets. The ability to see new solutions, to do more with less, to think creatively… and act quickly: the very definition of entrepreneurship.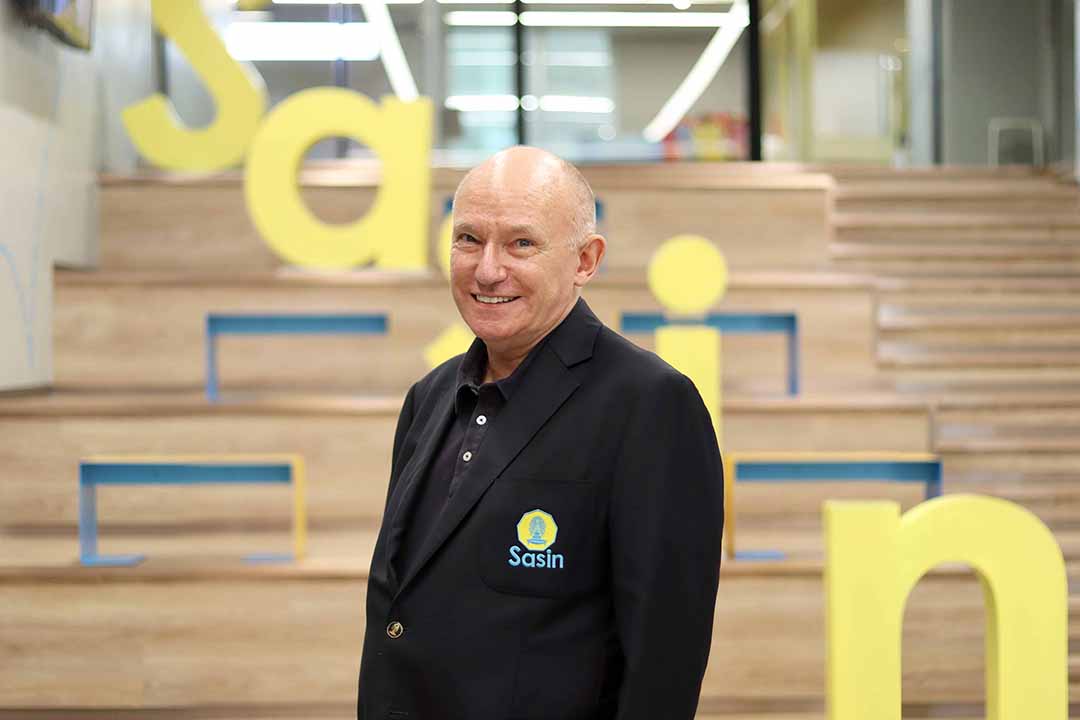 The SCG Bangkok Business Challenge @ Sasin is designed to showcase the best entrepreneurial efforts from the sharpest young minds and develop businesses that strive for sustainability. SCG Bangkok Business Challenge @ Sasin will bring to the fore the people who will be the catalysts of change, who will drive disruption, stimulate new thinking, and—hopefully–allow us to thrive in a better, smarter, sustainable world, which is the purpose of Sasin as a business school."
SCGC also acknowledges the importance of providing support to startup businesses and young entrepreneurs in higher education through SCG Bangkok Business Challenge @ Sasin. Dr.Suracha Udomsak, Chief Innovation Officer and Executive Vice President – New Business, SCGC, noted that, "SCGC is committed to innovating and developing chemical innovations that respond to the megatrends to help improve the quality of life of people. It is an active mechanism to help plant seeds of innovation and sustainability in businesses on a broader scale and support the global startup."
SCGC has an expansive network of partners in research and development both in Thailand and in countries in Asia, Europe, and the United States. Moreover, SCGC has founded the Ideas to Products (i2P) Center, a hub for ideas and innovations that address customer, consumer, and environmental needs. "The i2P Center serves as an integrated innovation-driven platform for startups taking part in SCG Bangkok Business Challenge @ Sasin to stay connected, discuss innovative solutions, and forge future-forward ideas to develop products and services in collaboration with SCGC and its strategic partners. The goal is to foster key entrepreneurial skills and business development perspectives among potential startups so that they can develop efficient and practical innovations in the real world," added Dr. Suracha.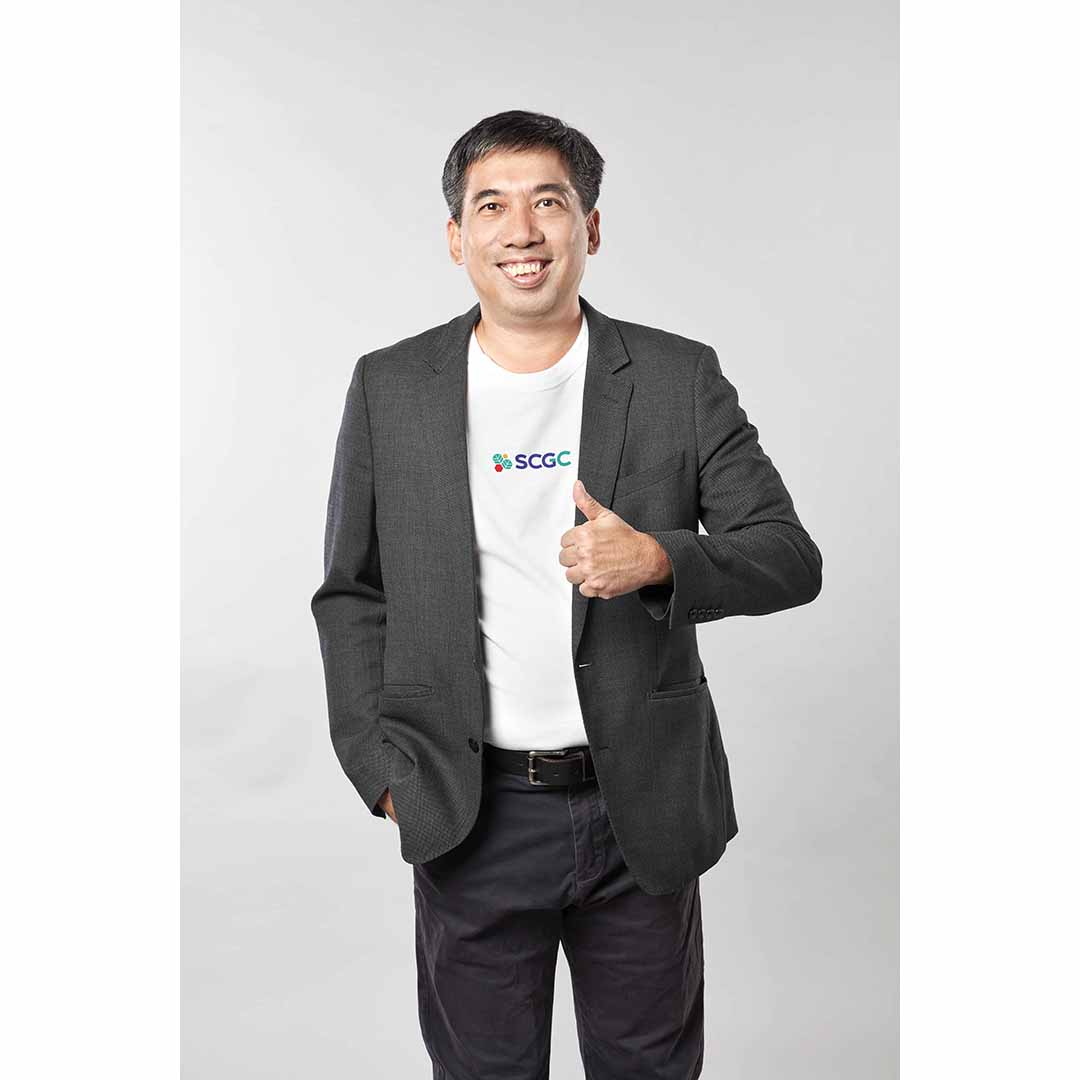 Participants in the competition learn from veteran entrepreneurs and successful businesspeople on the judging panels, develop problem-solving skills through case studies, share ideas with other teams, and further refine their own innovative ideas.
"We want to foster innovation among new generations and forward-thinking ideas as there is room for possibilities in commercial innovations. They will be empowered and well equipped with essential skills to ingeniously deal with real-world business challenges," said Kongpan Pramoj Na Ayudhaya, Director of SCG Bangkok Business Challenge @ Sasin.
SCG Bangkok Business Challenge @ Sasin 2023 is divided into the Thailand and the Global Competition rounds. The winning team from the Thailand Competition will represent Thailand in the Global Competition held on June 22–24, 2023. Trophies and cash prizes worth 1.5 million baht are up for grabs, including a rare opportunity to network with other teams from across the world.
There are 9 teams that have qualified for the Thailand Competition round. They were narrowed down from a total of 63 teams. The qualified teams are as follows:
Team cWallet from Chiang Mai University
Team Verity from Thammasat University
Team Chat.pLearn from Chulalongkorn University
Team Thrifty from Chulalongkorn University
Team The Hominians from Chulalongkorn University
Team HerbFact from Panyapiwat Institute of Management
Team XIGMA from Sirindhorn International Institute of Technology
Team Shout from Chulalongkorn University
Team Deeper from Hatyai University
Published on: Mar 3, 2023
(Visited 102 times, 1 visits today)