Throughout the past two decades, collaborations from all sectors, from the community level to a network of international organizations, have focused on addressing the global climate change crisis. "Global warming" is one of the key impacts we are continuously reminded of in the media.
Global efforts have been made to slow down and halt this major natural disaster as soon as possible. Among significant milestones are the COP27 conference in Sharm El-Sheikh, Egypt, with the plan for lowering greenhouse gas emissions and the agreement to establish a "loss and damage" fund to aid countries ravaged by global warming and the disaster caused by intensifying climate change; plan to shut down all coal-fired power plants in France by 2022; and Copenhagen, Denmark, sets to become the world's first carbon-neutral capital by 2025. And while some of them have already been carried out, the majority of intentions still need to wait for tangible outcomes to advance toward sustainable development.
As all sectors are racing to find a solution, SCGC would like to highlight "climate anxiety," another obvious effect of the global crisis that many people may not comprehend. In this article, SCGC will offer suggestions for regaining mental fortitude and readiness to cope with environmental challenges.
Climate Anxiety, the mental health impacts of climate change
Climate anxiety, also defined by the American Psychological Association (APA) as "climate anxiety" or "eco-anxiety," is a feeling of fear, anxiety, and stress in response to severe and continuous environmental changes on the planet. It induces a sense of hopelessness and helplessness. The problem has a negative impact on society as a whole, and it also has a variety of consequences, such as a lack of food, poverty, ecological deterioration, the extinction of living things, or even the Great Climate Migration of living societies due to global climate change.
These feelings of mental uncertainty are drastically increasing among young people. A survey from George Mason University found that more than 70% of people in the United States are worried about climate change. At the same time, around 51% feel "helpless" when it comes to environmental issues. Another survey supporting this assumption was conducted by the University of Bath in the United Kingdom, which polled 10,000 young individuals aged 16 to 25 from ten different countries. The survey revealed that 75% of respondents agreed with the statement "the future is frightening," with the figures in Portugal and the Philippines being as high as 81% and 92%, respectively.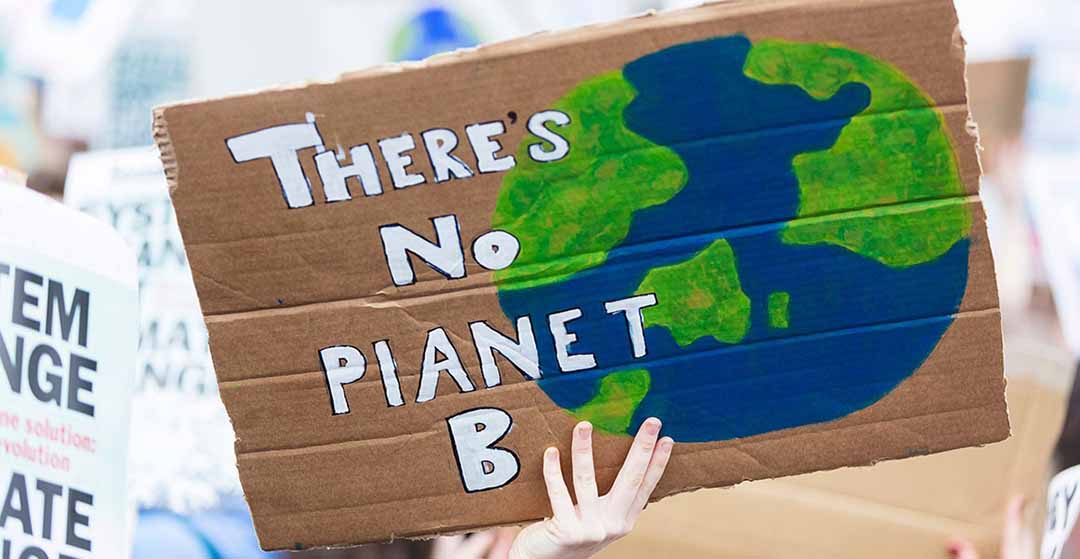 In addition, the American Psychological Association (APA), the largest association of psychologists in the United States and a model for researching or defining the ethical principles of psychologists worldwide, also confirms that Generation Y, or millennials, born between 1981 and 1996, the crucial working group that drives the global economy today, and Generation Z born between 1997 and 2010, are more likely than previous generations to experience environmental anxiety and climate anxiety.
For Thailand, Marketbuzzznd Thammasat University School of Global Studies collaborate to conduct the
2022 Environmental Interest Survey
 in Thailand. It discovered that 37% of Thais consider environmental issues to be major concerns, second only to the higher cost of living (44%). Moreover, 62% of Thais feel that environmental challenges substantially impact their quality of life, particularly those under the age of 35.
SCGC's roles and responsibilities in addressing climate change and climate anxiety crises.
SCG Chemicals Public Company Limited (SCGC), a leader in chemical innovations in the region, is committed to innovating and developing chemical innovations to further business growth. At the same time, it continues to create sustainability for society and the environment.
The challenges of climate change emerging worldwide and the ongoing escalation are major issues for SCGC to work collaboratively to find solutions. SCGC is committed to conducting business in accordance with the Sustainable Development Goals by formulating strategies and operating guidelines as a model organization for corporate governance and sustainable development, advancing toward a low-carbon and environmentally friendly society. It aims to cut greenhouse gas emissions by 20% by 2030 and achieve net-zero emissions by 2050. SCGC chooses to leverage cutting-edge manufacturing technology and machinery, utilizing digital systems to control production processes to use resources and energy at its most cost-effectively and efficiently manner to reduce greenhouse gas emissions and prioritize using clean and renewable energy.
In addition to its commitment and promise to steer business toward stable and sustainable growth, SCGC delivers integrated chemical innovations that aid in resolving the global climate crisis and reassure civil society of its environmental friendliness. Key highlights are
SCGC GREEN POLYMER™,
 where we incorporate circular economy as a guideline for the development of product series that promote environmental stewardship in four key areas: REDUCE – reducing resource consumption; RECYCLABLE – design for recyclability; RECYCLE – recycling; and RENEWABLE – developing environmentally friendly bio compostable plastics and plastics made from renewable resources. The polymers in this product series are manufactured with SMX
TM
technology, a production innovation that can produce plastics with greater strength and contribute to the reduction of global warming.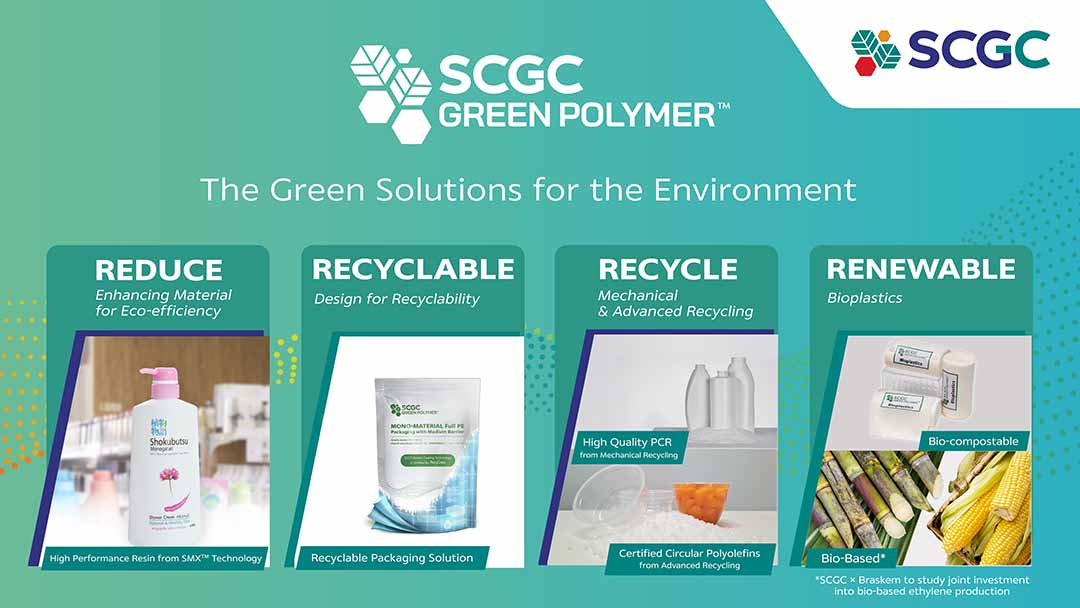 SCGC has also collaborated with partners to develop plastic resins that fulfill the unique requirements of vehicle applications. Each type of resin is distinguished by its durability, strength, and lighter weight, reducing energy consumption and greenhouse gas emissions while being environmentally benign. Key highlights are two plastic grades from SCGC that suit the needs of the automobiles of the future and are among the megatrends
: SCGC™ PP P765J
 and 
SCGC™ PP P1085J.
SCGC places a strong emphasis on taking care of the communities and stakeholders surrounding the plant to build a harmonious way of living together by exchanging information and addressing all problems effectively. It provides a variety of social development projects, such as One Manager One Community (OMOC), allowing all managers to care for the surrounding communities.
Waste-Free Community
 is a comprehensive waste management initiative that utilizes a model of homes, temples, and schools that are linked to waste banks to increase recycling volumes. It established an online platform to assist community enterprises in generating more income from the sale of goods and supporting sustainable development operations for communities, authorities, business partners, external agencies, and organizations.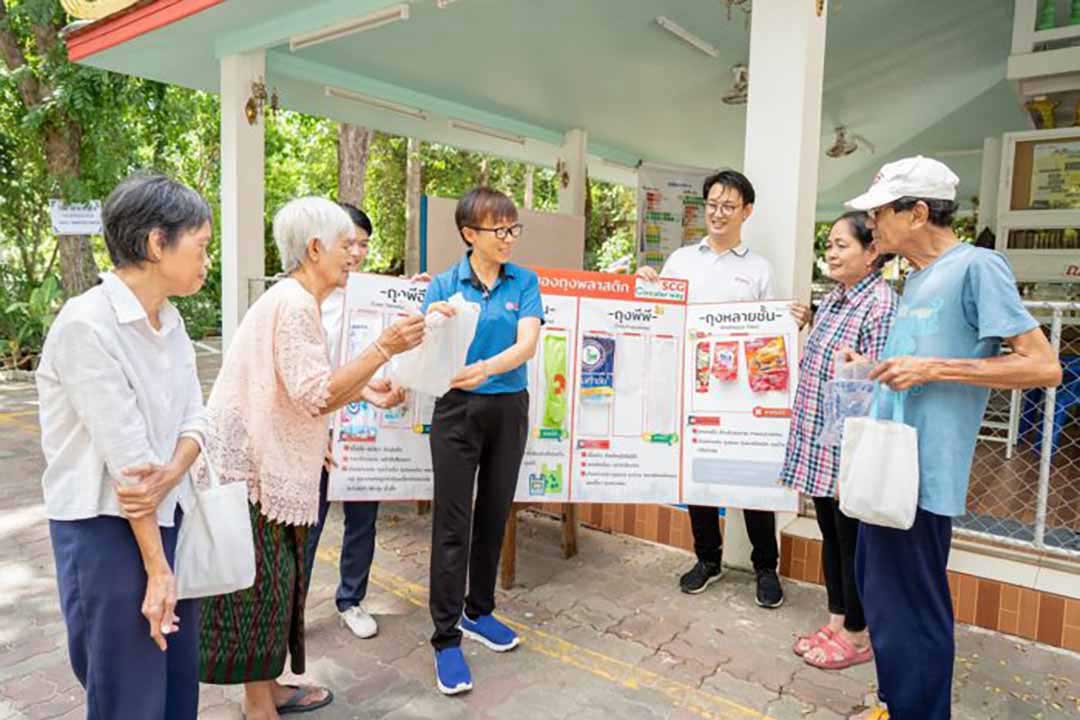 Ways to heal your mind in the face of radical global change.
In the near future, we will continue to encounter environmental changes that are likely to shock us even more, such as pollution from particulate matter in cities and metropolitan areas, shifting seasons, coastal deterioration, the degeneration of coral reefs and coastal ecosystems, etc. All of these scenarios should be viewed through the lens of a shared understanding that "the ecosystem of our planet is no longer the same." And yet, emerging environmental challenges also give us a chance to learn and improve. Mitch Prinstein, an American psychologist and member of the American Psychological Association (APA), has provided the following advice for reducing and managing climate anxiety, also known as eco-anxiety:
Get informed. In today's world, information is readily available, as social media news feeds are constantly delivered to us. Hence, it is vital to exercise informational discretion. Environmental content peppered with negative words can be a trigger for climate anxiety. Comparing and researching other reputable sources will assist in calming the mind.
Process your feelings. We often forget that minor changes, when produced by many people working together, can result in the desired outcomes. Examples of efforts include selecting environmentally friendly products or materials, converting certain energy sources in the home to solar energy, changing the shower head with one that conserves water, and trying to sort household waste before disposal. Activities that do not place undue stress on people can help lessen climate anxiety and have a lasting positive effect on the environment.
Make impacts. Connecting with people, such as family, friends, or communities that are already conscious of climate change, can keep us motivated and encourage us to take action because we will feel less alone and more supported.
Support young people. If you are too exhausted or unwilling to change your lifestyle, we may support, listen to, and be a voice for the activists who speak for us. We support it by donating money or spreading the word to others. Stand up for vulnerable people who have been adversely impacted by climate change, or sign up to advocate for environmental legislation.
Don't stop living. Allocate your time to things that you enjoy doing. Let's not let our fear of climate anxiety hold us back from pursuing our goals. Take care of your own health, engage in stress-relieving activities, get rest when you are overly stressed, and realize that while we can't control everything, we've done our best.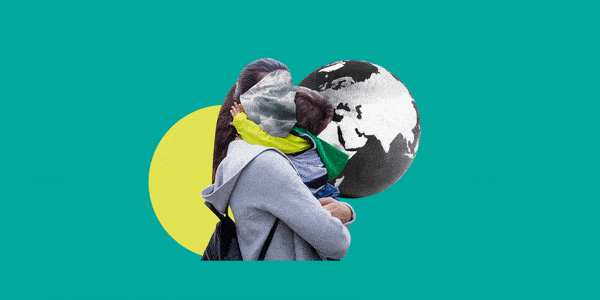 Climate anxiety, or eco-anxiety, is not an irrational fear that cannot be validated or evaluated, and it is a representation of the reality we all face. Collaboration is necessary to tackle this challenge. As a regional leader in chemical innovations, SCGC is ready to be another driving force through its innovations, development, and improvement of integrated polymer solutions that are environmentally friendly, to enhance sustainability for the community and stimulate business sector growth.
---
Sources
Photo credit:
Published on: Mar 3, 2023
(Visited 67 times, 1 visits today)