"SHINKOLITE", manufacturer of world-class transparent acrylic sheets, is introducing its latest product, the "Acrylic Aerosol Partition" for the reopening period of stores, offices, and all shops. The product can be used to prevent the spread of viruses and droplets during conversations and personal contact, which will create confidence for consumers and ensure safety in line with social distancing measures while maintaining the visual aesthetics of the venue. The partitions are made from premium-grade transparent SHINKOLITE acrylic sheets which are clear, easy to disinfect, and allow for good vision while the product can also be self-installed and removed without drilling any surfaces. Moreover, SHINKOLITE offers design and installation services that can be tailored to the size and shape that clients are looking for. Meanwhile, SHINKOLITE has already installed 30 sets of "Acrylic Aerosol Partition" for the Architect Council of Thailand, Ramkhamhaeng University, and Taopoon Metropolitan Police Station in order to decrease the risk of infection at various points of contact.
Mr. Siripan Artnonla, Deputy Managing Director, Thai MMA Co., Ltd. of Chemicals Business, SCG, said, "The Center for COVID-19 Situation Administration (CCSA) has now eased lockdown restrictions and allowed government agencies and certain types of private businesses to reopen as long as stringent preventive measures are put in place and physical distancing is strictly practiced, which will help prevent a second outbreak. SHINKOLITE recognizes that acrylic partitions are vital for the reopening of businesses as they can effectively reduce risks of infection and maintain the visual aesthetic of the venue. Currently, the Acrylic Aerosol Partition is available for sale and has received overwhelming positive feedback from various businesses, including shopping malls, restaurants, and banks. We also offer related services, including partition customization and installation."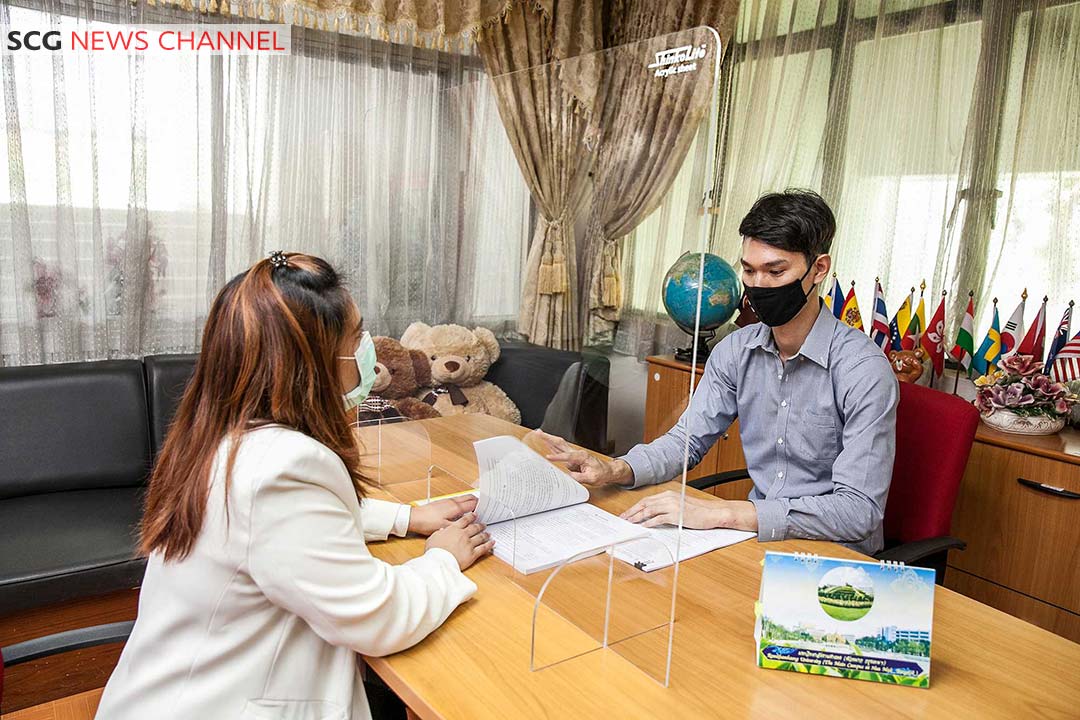 Air Vice Marshal M.L. Prakitti Kasemsan, President of Architect Council of Thailand, revealed that, "After the lockdown is lifted, distancing, density, zoning, and circulation will become major considerations in space design that will help reduce and prevent COVID-19 transmission. When we talk about "social distancing," in practice, we actually mean "physical distancing" because we still wish to maintain social connections between people even though they are physically apart. For example, people can meet each other, but they need to have a material to separate between them in order to remain physically apart and prevent direct contact. Therefore, a transparent material like "acrylic" is a solution that allows people to see and communicate with each other while preventing direct physical contact between them. SHINKOLITE's acrylic partitions have been successfully installed at the Architect Council of Thailand which have met our requirements in ensuring the safety for both architects and visitors."
Asst. Prof. Boonchan Thongprayoon, Ph.D., Director of the Institute of International Studies and Acting President of Ramkhamhaeng University, said, "SHINKOLITE's acrylic partitions have helped maintain and enforce social distancing among students, staff, and visitors at various touch points and therefore reducing the spread of the COVID-19 virus. The product also creates confidence for visitors using these service points in the university."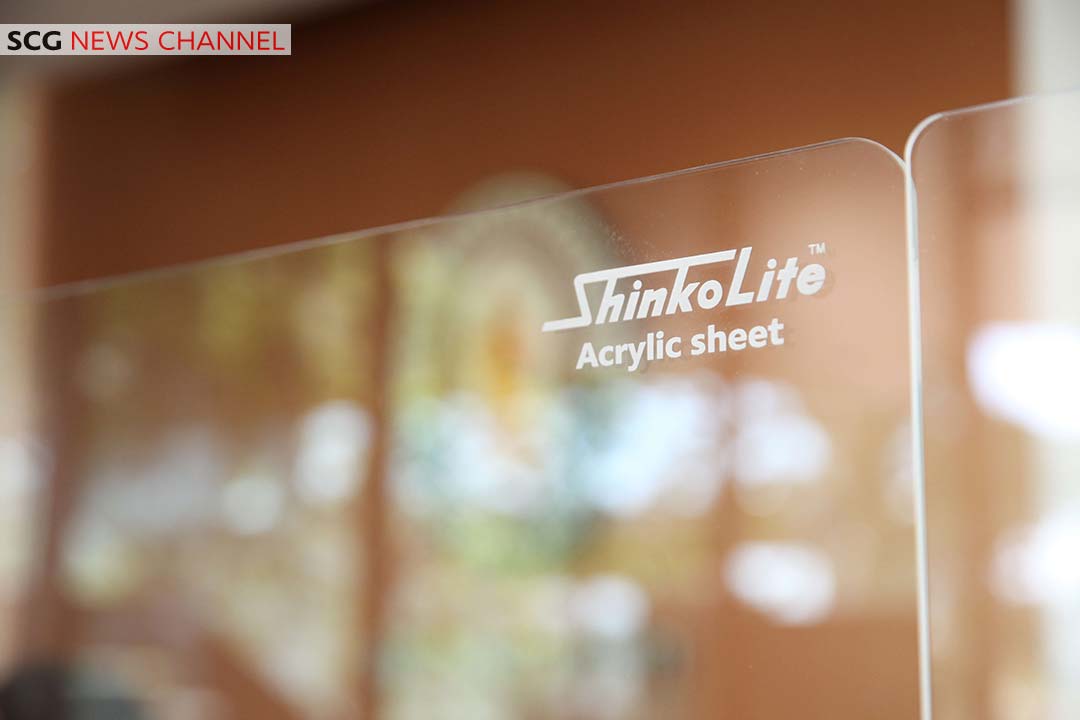 SHINKOLITE's acrylic partitions offer extra transparency, which allow maximum visibility without any negative impact on visual health. The product is also aesthetically pleasing and can be easily self-installed and removed. The partitions may be disinfected with soapy water and a wipe down with a soft cloth. Moreover, they are strong, durable, long-lasting, and can be used outdoors. For those interested in SHINKOLITE's acrylic partitions, please contact SHINKOLITE's acrylic product division, Thai MMA Co., Ltd. at the Facebook Page: ShinkoliteAcrylic, at www.shinkolite.co.th, or through SCG Contact Center at tel. 02-586-2222.
(Visited 593 times, 1 visits today)