Thai golfer Ariya "Pro May" Jutanugarn along with her family and Mrs. Venus Asavasitthithavorn, Director of Enterprise Brand Management Office, SCG, jointly donated Modular Swab Units and Modular Bathrooms worth a total of 2,570,300 baht to Chonburi Hospital with Dr. Sawan Khwanjaipanich, Director of Chonburi Hospital, representing the hospital to receive the equipment.
Pro May revealed that while she was in the U.S. preparing for a golf tournament, she saw the news and understood that there is a large number of COVID-19 patients in Thailand. Thus, she wanted to help those in need and discussed the idea with Mrs. Venus Asavasitthithavorn, Director of Enterprise Brand Management Office, SCG, about the ways to offer help. When she found out that SCG has the technology to construct Modular Swab Units that is fast, efficient, and provides safety to medical professionals, she decided to donate 3 units to Chonburi Hospital as she would often visit Chonburi province to participate in golf tournaments. Moreover, Chonburi is a tourist destination with a large number of COVID-19 patients. She added that she hoped the units will help facilitate medical professionals and decrease the risk of contracting the COVID-19 virus as well as other diseases.
"When I was in the U.S., I followed strict guidelines to prevent myself from contracting the disease. I would wear masks and stay home all the time, going out only to buy food and other necessities as I had to take care of myself. Protecting ourselves from the virus will also help protect others in society. I really want Thais to keep social distancing and wear masks in order to protect ourselves and lower the number of COVID-19 patients. Most importantly, I would like to thank doctors, nurses, and every medical professional who have been working hard for all of us," said Pro May.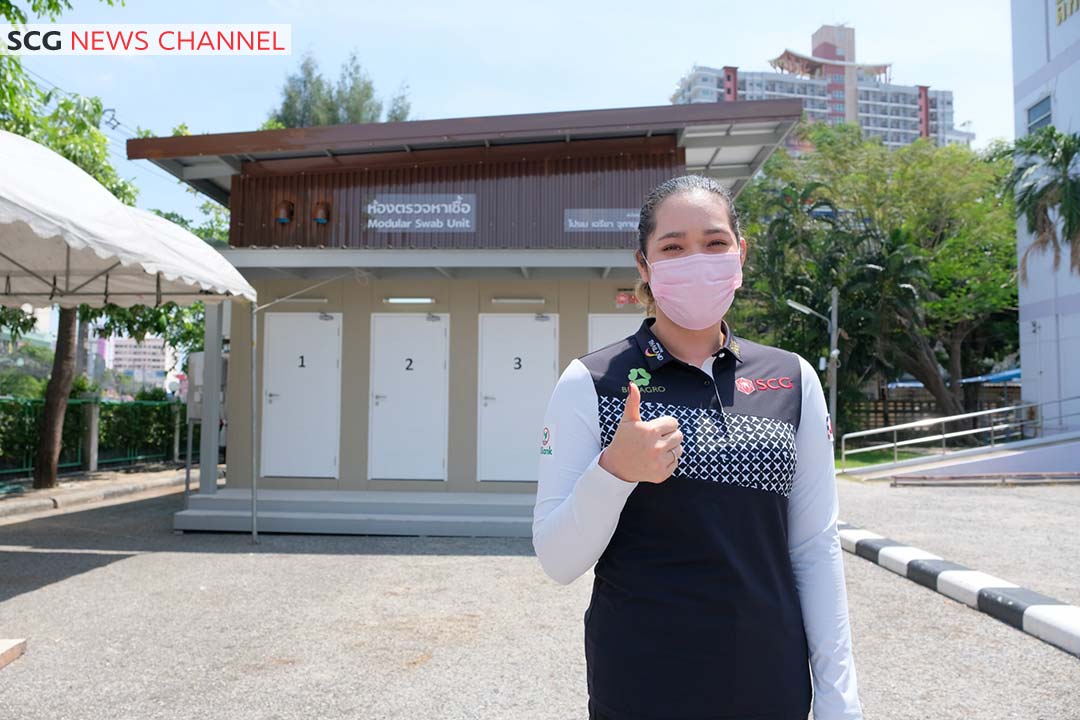 Mrs. Venus said that Pro May and her family had contacted SCG that they wished to offer assistance, thus, she provided them with the information regarding the Modular Swab Unit, an innovation that SCG has been developing since January. The units are divided into separated areas for patients under investigation and for medical professionals using different air pressure and a contactless system which could prevent the spread of the disease. She added that SCG appreciates Ariya and her family for donating the equipment. Meanwhile, SCG is still moving forward and developing new innovation that can help treat patients and facilitate medical professionals who are combating the virus.
 On the other hand, Dr. Sawan said that he would like to thank Ariya, her family, and SCG for donating the Modular Swab Units which are necessary for the hospital in treating COVID-19 patients. Since the equipment were installed two weeks ago, over 50 patients have been tested for the disease. Moreover, doctors and medical professionals can conduct their duties with ease since the risk of contracting the disease is lower and they do not need to use PPE suits or restrictive outfits that are difficult to work in. The hospital expects that the units will still be in use to test for the COVID-19 virus for at least a year, as it is impossible to tell when the virus will be gone and when a vaccine and a cure will be discovered. However, even without the COVID-19 virus, the units can still be used to test for other diseases in the future.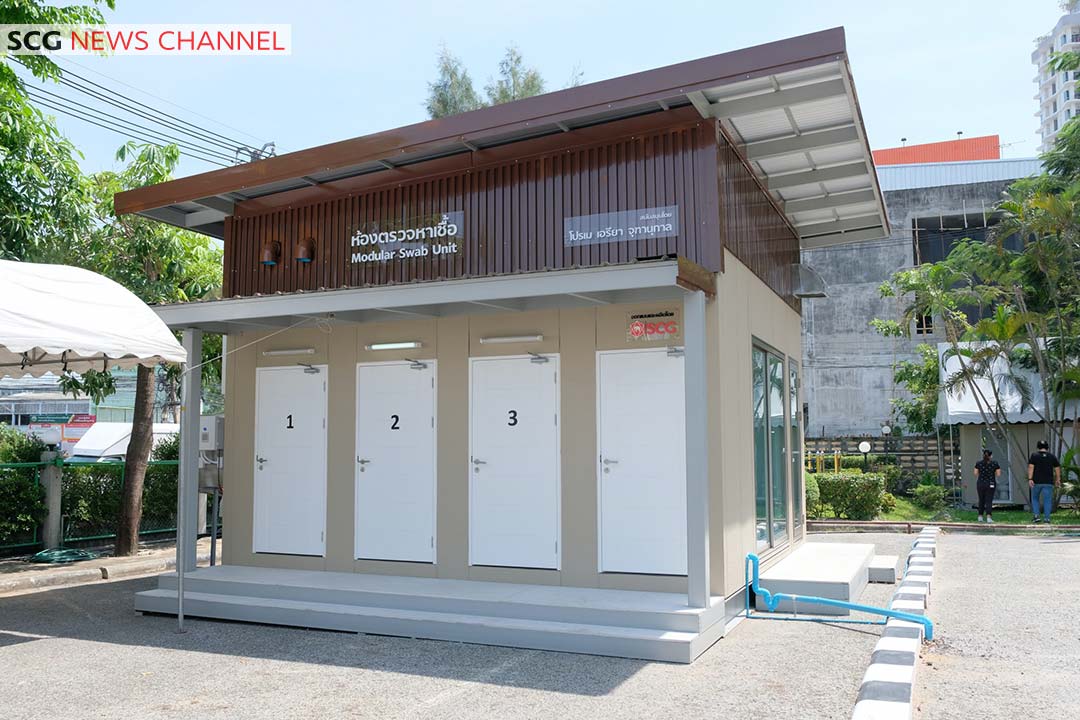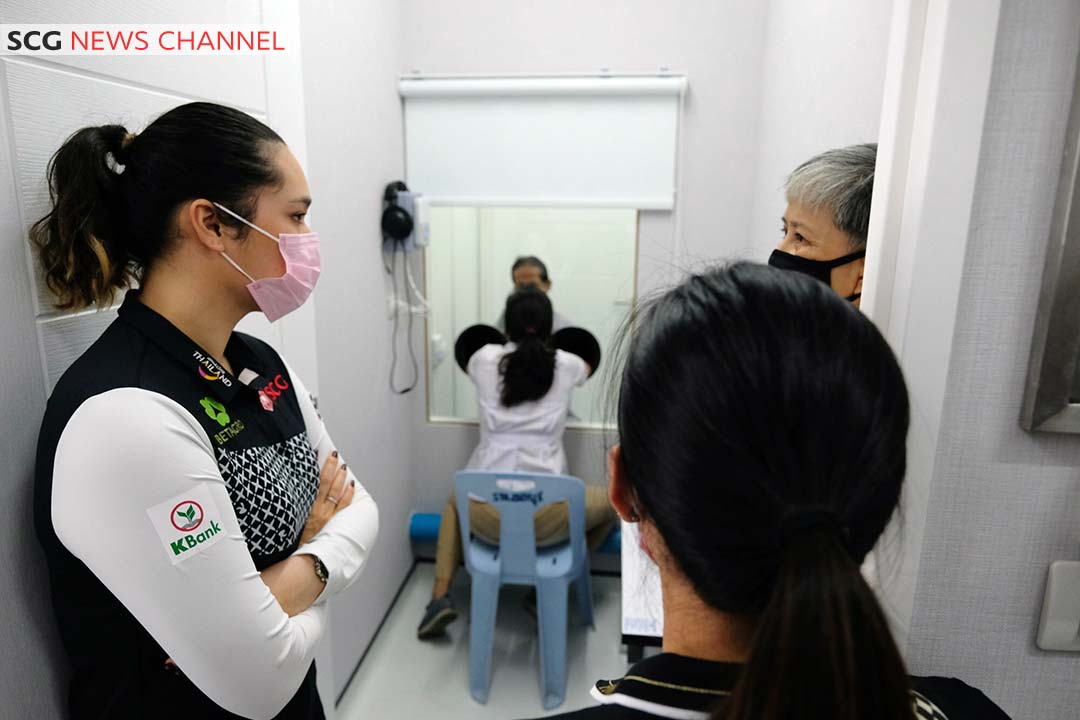 (Visited 251 times, 1 visits today)