Rayong – 26 August 2022: SCG Chemicals or SCGC, Chemicals Business for Sustainability, has launched the "Plant–Cultivate–Protect Campaign": Plant Trees, Cultivate Seedlings, Protect the Forest, and Promote Low Carbon Society. The campaign is one of the environmental stewardship initiatives aligned with the ESG (Environmental, Social, and Governance) guidelines and goals to mitigate global warming and climate change while also increasing green space. The project is a collaboration between the government, civil society, relevant sectors, and volunteer employees working to plant 1 million trees in mangrove and terrestrial forests. Participants will plant seedlings for distribution in scarce areas. The campaign also plants seeds in people's hearts with the concept of people preserving the forest and vice versa, working toward a low–carbon society following the country's mission for a sustainable world and society. The event was honored by Rayong Governor Channa Iamsaeng, who presided over the ceremony.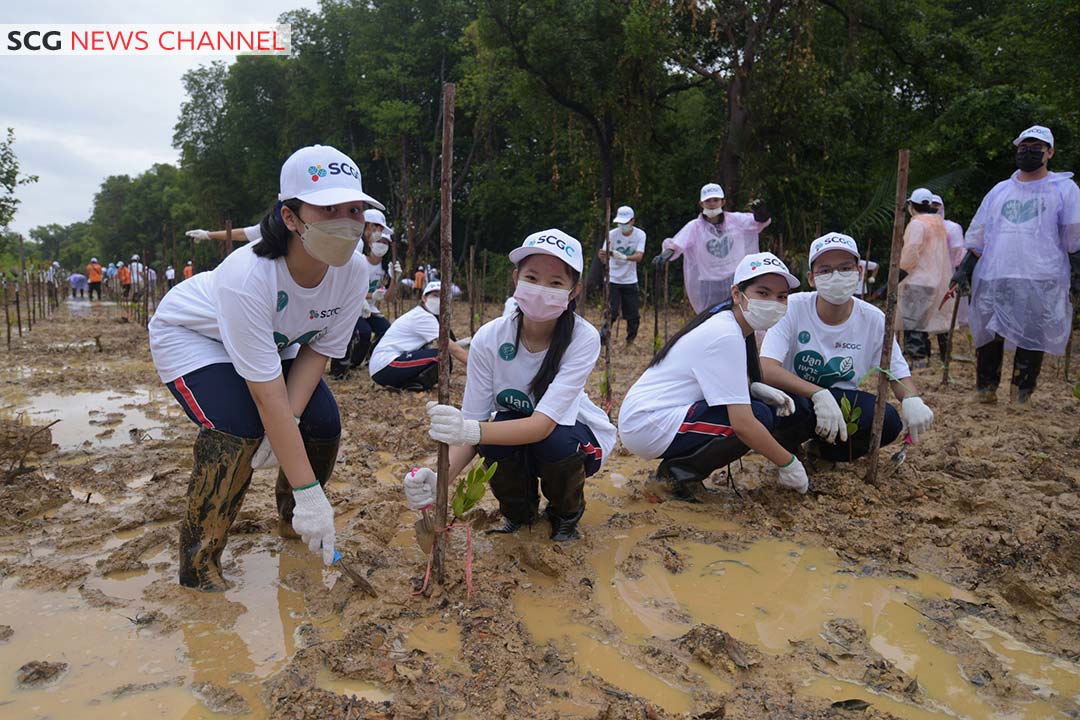 Over 300 volunteers participated in the Plant-Cultivate-Protect Campaign by planting 1,000 trees, the first step toward reaching the 1 million tree planting milestone. The campaign is supported by relevant sectors, including the Department of Marine and Coastal Resources (DMCR), Marine and Coastal Resources Office 1 in Rayong Province, Provincial Office of Natural Resources and Environment Rayong, and the Forest Resource Management Office No The event selected rare plants that disappeared from the local area due to changing environmental circumstances and lack of care, such as Lamphu (Sonneratia caseolaris) and Lamphan (Sonneratia ovata), which not only help create green space but also absorb carbon dioxide and restore biodiversity. This can also promote eco-tourism, leading toward a sustainable creation of a low-carbon society.
Tanawong Areeratchakul, President of SCG Chemicals or SCGC, said, "SCGC has consistently operated its business in parallel with environmental, social, and governance stewardship following ESG principles. Over the years, SCGC has partnered with a diverse range of sectors engaged in reforestation, the construction of check dams, and the creation of green space to help absorb carbon dioxide, one of the solutions to global warming that is currently at the top of the global agenda. Additionally, SCGC has encouraged conservation consciousness by educating and raising awareness of a harmonious coexistence between people and forests, which is a sustainable solution to environmental and social concerns. SCGC has launched the "Plant-Cultivate-Protect Campaign" to plant 1 million trees to mitigate the global warming crisis in collaboration with all relevant sectors to cultivate mangrove and terrestrial forests and seedlings and distribute them to areas in need. This also entails instilling a green consciousness in the people to promote continued forest preservation and upkeep, as well as working toward a low-carbon society to create economic, social, and environmental sustainability.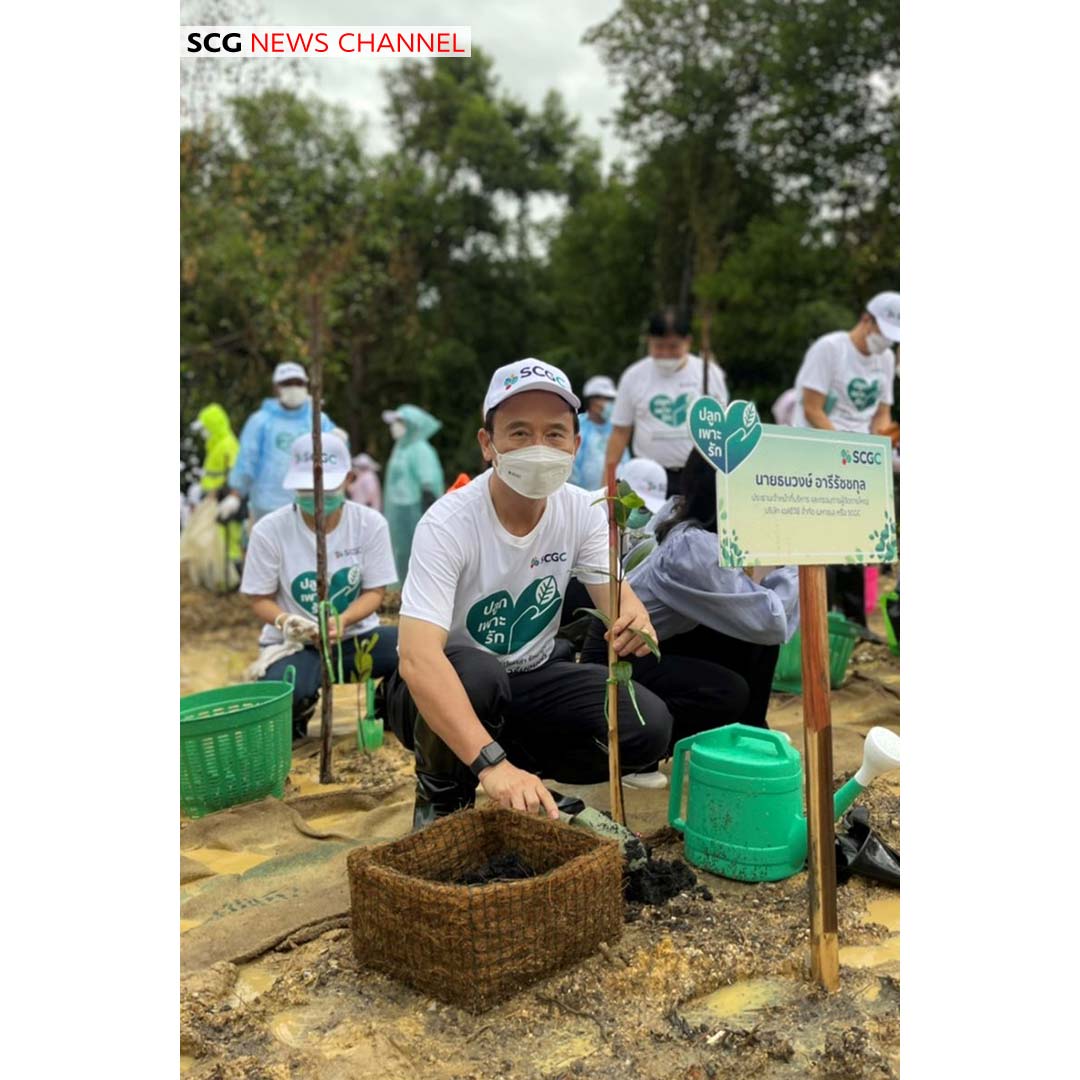 Rayong Governor Channa Iamsaeng said, "Increasing green space in both forests and mangroves is one of the strategies Rayong province has undertaken, which has resulted in the province's natural resources being continually maintained, restored, and utilized efficiently. This will grow into a learning resource and ecotourism destination that will generate revenue for Rayong's economy. The Plant-Cultivate-Protect Campaign initiated by SCG Chemicals or SCGC aligns with the country's mission. It helps raise awareness of the "global warming" issue, facilitates the transition to a low-carbon society, and increases green space. In addition, the area around Noen Phra where the mangrove reforestation campaign took place is a vital strategic location since it is situated in the center of Rayong, which is primed to connect to urban forest initiatives. The province plans to turn it into a natural tourism destination and forest engagement not only for the locals but also for tourists so that they can appreciate the value and beauty of nature and contribute to the mission to create green space.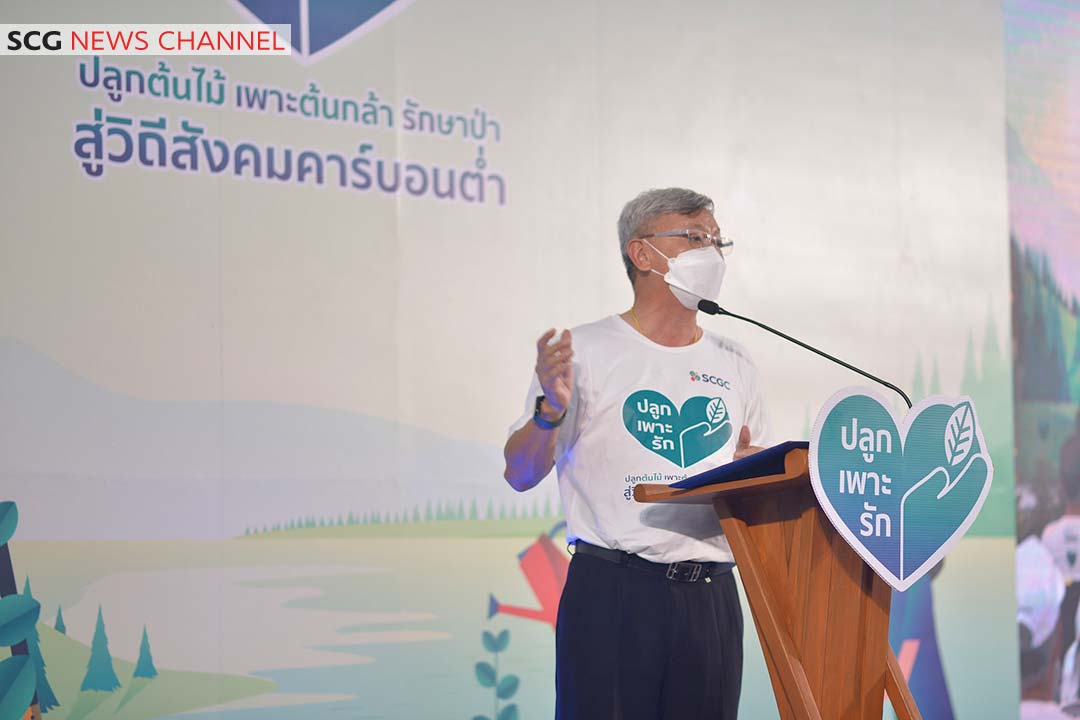 SCGC is committed to attaining carbon neutrality by 2050, with the "Low Carbon, Low Waste" strategy aiming to reduce greenhouse gas emissions by 20% of the base year 2021 by 2030. The strategy entails improving or modifying processes and equipment to increase energy efficiency, substituting clean energy for fossil fuels, developing and investing in technologies that do not emit carbon dioxide into the atmosphere, implementing a circular economy throughout the whole value chain, and carrying out carbon offset activities such as reforestation in different areas, including mangroves.
Published on: Aug 31, 2022
(Visited 145 times, 1 visits today)
ดาวน์โหลดข่าว