SCG received ten awards from the "Thailand Corporate Excellence Awards 2021," including four HRH Princess Maha Chakri Sirindhorn's Trophies for Leadership Excellence, Innovation Excellence, Human Resource Management Excellence (for 19 years in a row), and Sustainable Development Excellence (SCG CementBuilding Materials Company Limited).
Moreover, SCG also won six Distinguished  Awards Trophies in the following categories: Sustainable Development Excellence, Marketing Excellence, Financial Management Excellence, Product/Service Excellence (SCG Cement Building Materials Company Limited), Human Resource Management Excellence (one for SCG Cement Building Materials Company Limited and another for SCG Chemicals Company Limited) from the Thailand Management Association (TMA) and Sasin Graduate Institute of Business Administration of Chulalongkorn University. The awards were presented by Prime Minister General Prayut Chan-o-cha, who presided over the ceremony and congratulated the recipient organizations.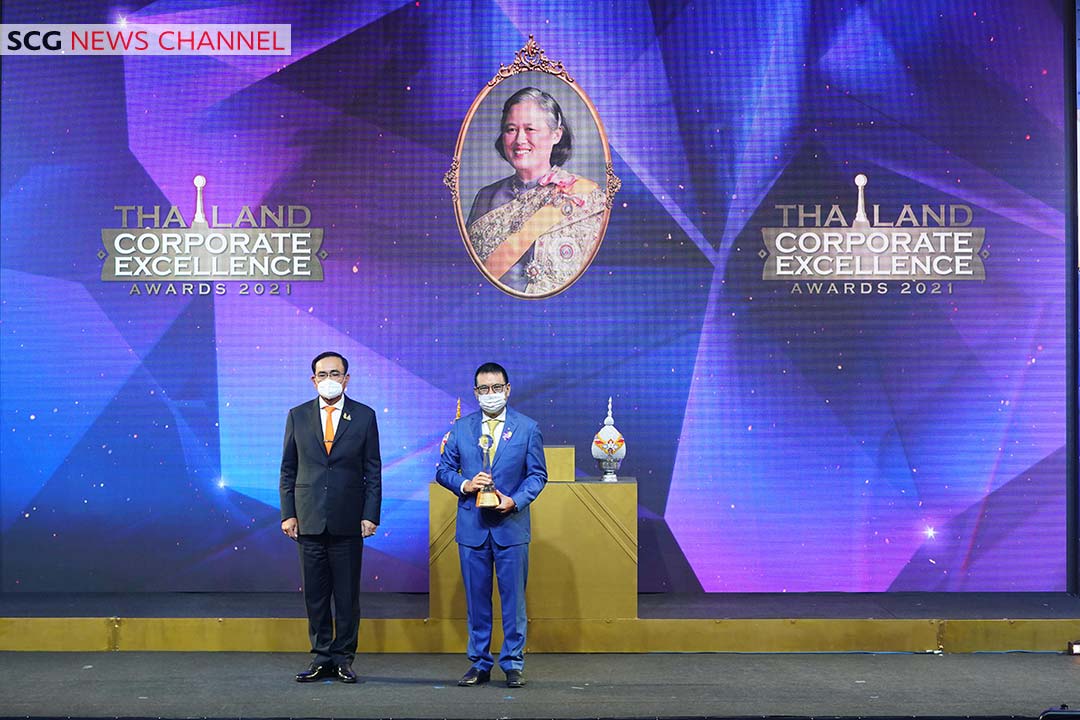 These awards recognize the commitment of SCG employees who, in the face of adversity, collaborate to drive corporate growth through good governance principles and development of innovative products and services, total solutions, and added-value products and services to meet rapidly changing consumer demands in a timely manner. Meanwhile, it has leveraged expertise to develop innovations to protect the environment while enhancing people's lives in society to grow sustainably based on the ESG standards (Environmental, Social, Governance).
The award results came from a survey conducted with top executives across the country and qualified committees assessing key corporate excellence attributes based on their outcome and operational performance.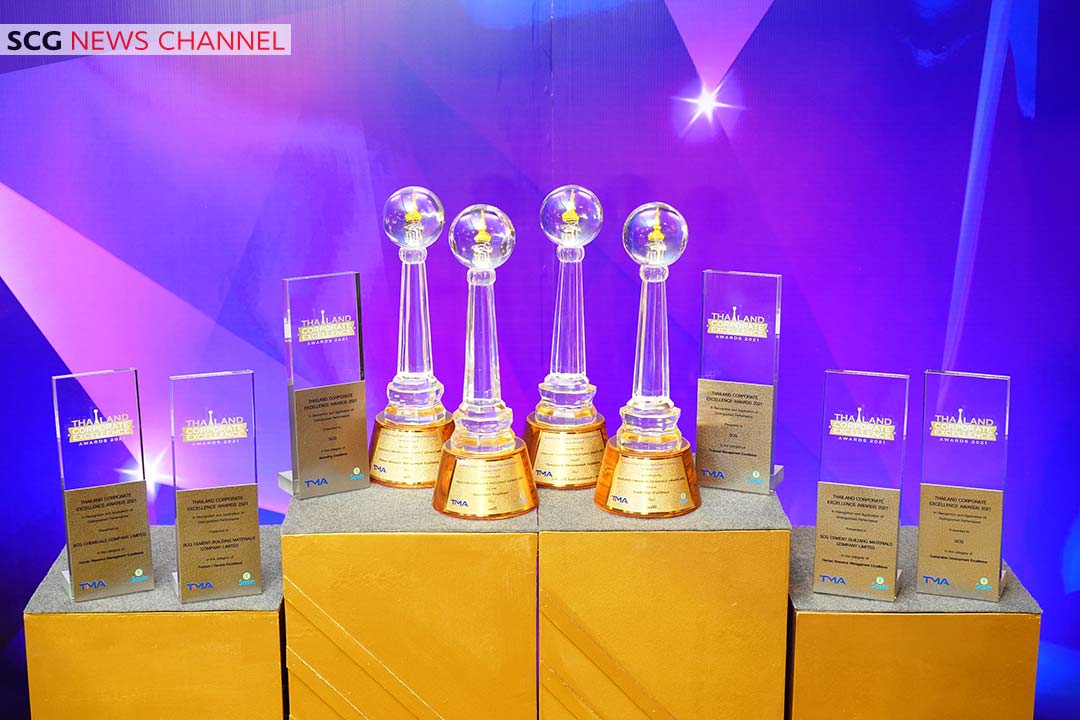 Published on: Nov 25, 2021 
(Visited 428 times, 1 visits today)
ดาวน์โหลดข่าว