SCG International Corporation spearheads the Battery Electric Vehicle (BEV) sector, integrates services to support Thailand's Electric Vehicle (EV) demands. With corporate users of various sectors in mind, launches its EV Platform Solution for automotive businesses, as an addition to the one-stop service alternatives.
Mr. Abhijit Datta, Managing Director, SCG International Corporation expresses that "at present, effects of vehicle emission on global warming are well-recognized at an international scale, this is rather prevalent in the business sector wherein many seek to switch to EVs. However, concerns arise on the cost-effectiveness, appropriateness of use, and even extending to after-sales services. The Company empathizes with the insight needs of our partners and has rolled out this platform, an EV ecosystem under the "Smart Clean Mobility" concept. We teamed up with alliances, the specialists who will deliver an array of products and services. This includes 1) EV supplier selection focusing on battery quality and safety. 2) Sourcing for the Energy Storage System (ESS) and innovation that supports alternative energy usage such as solar roofs. Also, this extends to locating technologies that will upcycle used batteries to energy storage systems and even introduce respectable drivers to serve our customers. 3) Preparing distribution centers for EV spare parts. 4) Assembly services for spare parts imports for local assembly or converting internal combustion engines to EV. 5) Maintenance as service centers and mobile services. 6) Internet of Vehicle which is the IoT system development for EV that will back maintenance services and real-time EV engine tracking system to enhance performance and safety. 7) Charging stations which provide charging station networks to expand service areas. 8) Financial services that offer diverse financial packages for leasing and other options."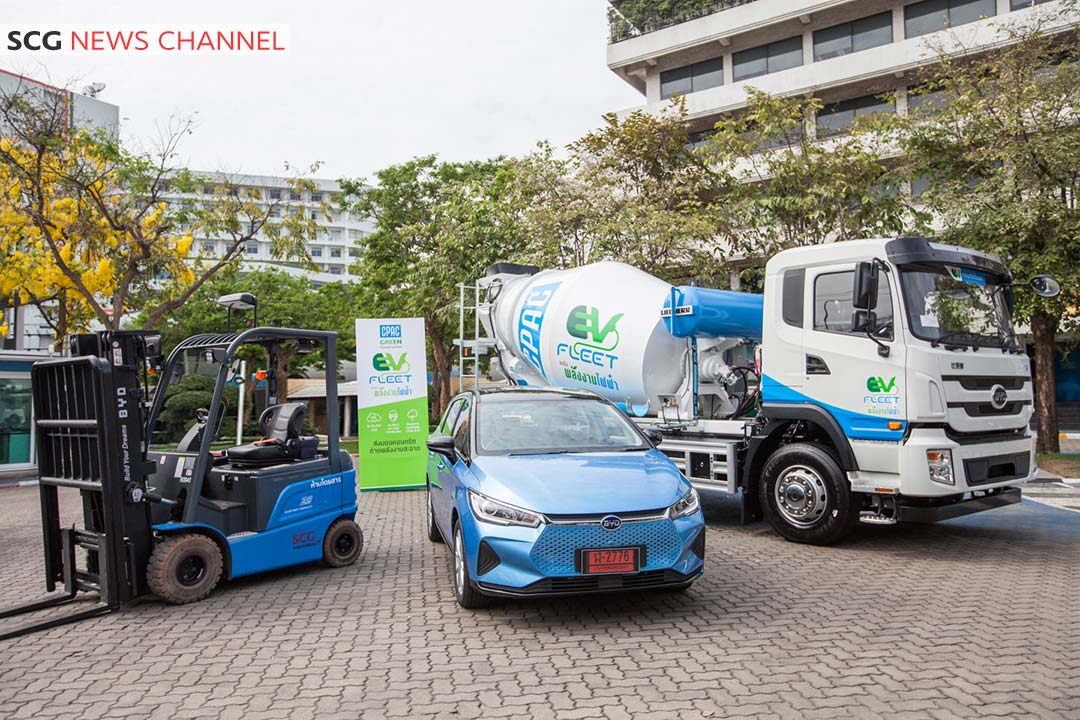 Currently, SCG International holds existing services in sourcing Battery Electric Vehicle for business and organizational partners. This ranges from vehicles such as EV forklift, EV truck and EV trailer, EV bus, EV minivan, to EV passenger cars. This branches from Thailand's EV development plan and the Company's dedication to uplift the quality of life and uphold the sustainable environmental context in line with the ESG notion.
Businesses interested in our EV Solution Platform or manufacturers seeking to advance in SCG International's EV ecosystem, please visit https://scginternational.com/distribution/distribution-solutions/ or contact +668-692-82424 or kittisch@scg.com for further information.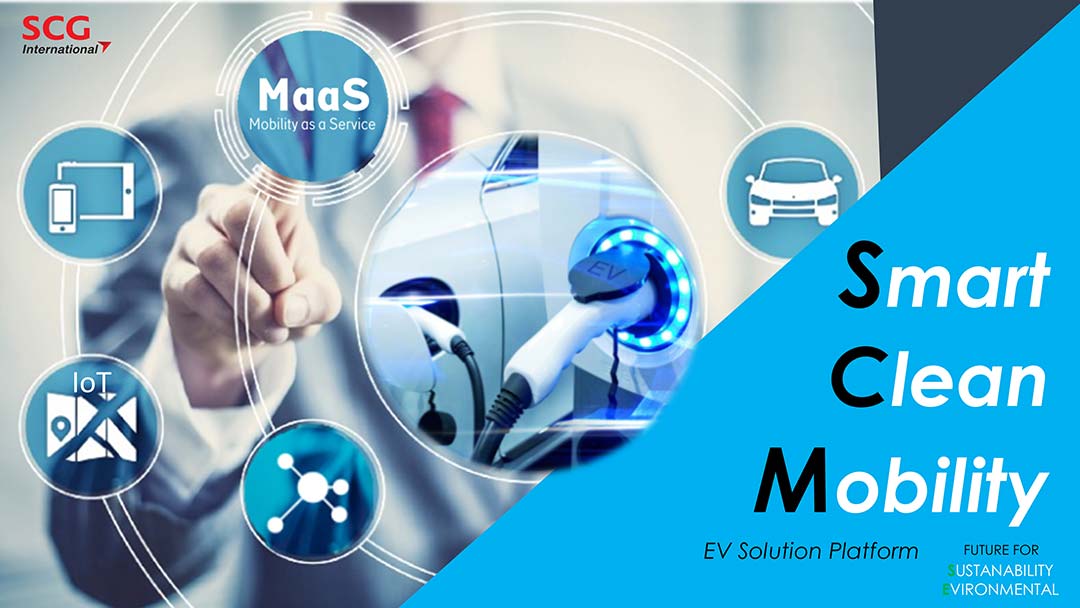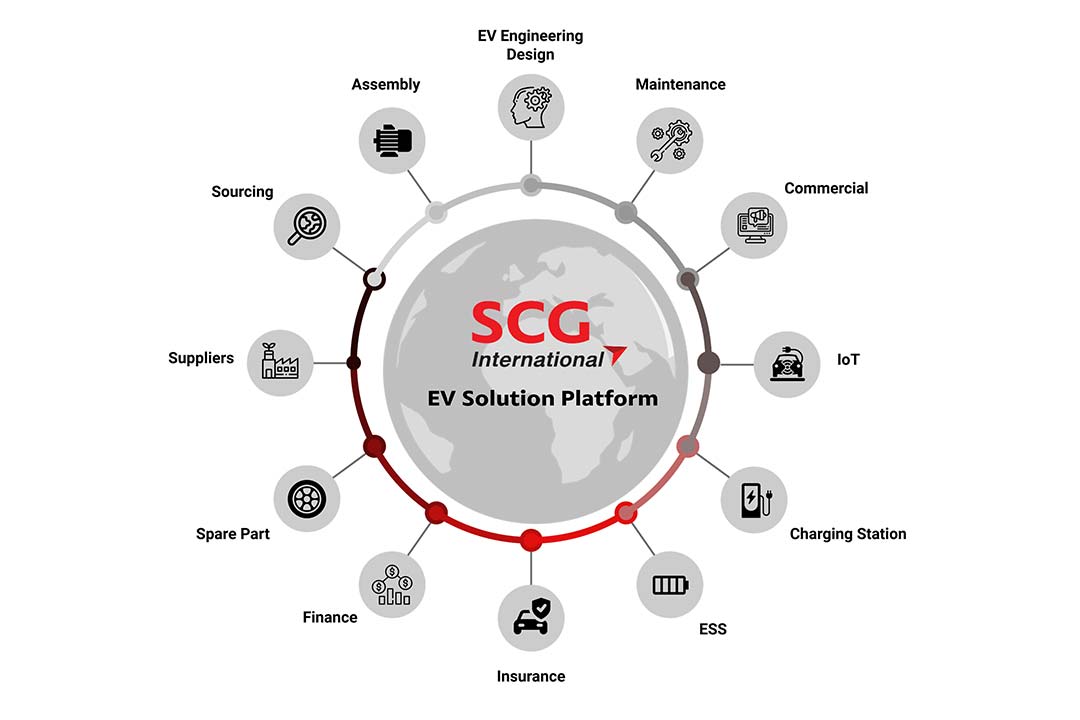 Published on: Apr 20, 2021
(Visited 1,136 times, 1 visits today)
ดาวน์โหลดข่าว