Bangkok, October 27, 2023 – SCG announced operating results for Q3/2023 that demonstrated a slowdown due to a stagnant regional market, a petrochemical trough, shrinking exports, and high-interest rates. SCG is swiftly adjusting its strategies, elevating business management, and preparing to address potentially intensified impacts from conflicts in the Middle East and the ongoing Russia-Ukraine tensions. SCG is moving forward with three strategies: 1) Streamlining energy cost, 2) Reassessing plans and investing in high-growth business potentials, and 3) Accelerating green innovations, expanding clean energy businesses, and promoting green polymers and pushing for exports of low carbon cements. SCG remains confident in the sustainable long-term growth of the business, while its financial stability remains robust.
Roongrote Rangsiyopash, President & CEO of SCG, disclosed, "The Q3/2023 operating results of SCG slowed down compared to the same period last year and decreased from the first half of the year. This is due to the regional economy not yet recovering, resulting in revenues of 125,649 MB, a decrease of 12% from the same period last year. The main cause was the reduced sales across all business units, combined with the chemicals business experiencing a petrochemical trough and the regional economy not rebounding yet. Meanwhile, Profit for the Period was 2,441 MB, and Operating Profit was 3,019 MB, up 26% from the same period last year, with a strong cash reserve of 99,756 MB. The result was that SCG has continuously adjusted its business strategy and has operated with caution and prudence, thereby maintaining financial stability. For Q4, the ASEAN economy is expected to improve, especially in Indonesia, which will see increased investment and consumption due to the construction of the new capital "Nusantara". Meanwhile, the Thai economy is projected to recover, driven by the real estate and tourism sectors, benefiting from an increase in tourists. Furthermore, electricity costs and diesel prices might adjust downward, leading to better control over energy costs."
Thammasak Sethaudom, Executive Vice President of SCG, said, "Regardless, the global economy remains highly uncertain due to volatile energy costs, soaring raw material prices, a slowing Chinese market, a stagnant-to-recovering petrochemical business, rising interest rates, high inflation, ongoing turmoil in the Middle East, and the continuing conflict between Russia and Ukraine. SCG is swiftly advancing three strategies to ensure business continuity:
Streamlining energy costs and increasing the proportion of clean energy in place of volatile-priced fossil fuels. For example, solar energy is currently employed at 220 megawatts, and biomass in cement plants in Thailand accounts for 40%. Furthermore, we are accelerating our efforts to find other clean energy sources, such as planting Napier grass, a high-energy plant, on 1,000 rai of land at Saraburi Sandbox, Thailand's first low carbon city, with a goal to cultivate 30,000 rai by 2028.
Reassessing business plans, delaying non-urgent projects, and emphasizing investments in high-growth businesses. Examples include a joint venture with Denka in the battery for electric vehicle industry, a joint venture with Braskem in the bioplastic industry, and the Long Son Petrochemicals (LSP), which is currently under construction and preparing for machinery testing to produce polymers for the global market.
Pushing for green innovation to cater to high demand in line with global mega-trends. The green product SCG Green Choice has seen remarkable growth, with sales in the 9 months of the year accounting for 54% of total product sales. We are fully boosting sales to make them two-thirds of total sales by 2030. Meanwhile, SCG Cleanergy, an end-to-end clean energy business, has provided a smart grid system to the Centara group, developing it into a Smart Hotel. This goes hand in hand with speeding up low carbon cement exports and promoting other green innovations such as green polymers and the recycling business.
Tanawong Areeratchakul, CEO and President of SCG Chemicals Public Company Limited or SCGC, said, "SCGC has seen an increase in sales due to a rise in sales volume. We are accelerating our transition towards a holistic green polymer business, from upstream to downstream operations. Currently, SCGC GREEN POLYMERTM has sales volumes of 170,000 tons, in line with our production target of 1 million tons by 2030. We recently established a company named Braskem Siam Company Limited, a joint venture with Braskem from Brazil. We are currently in the process of development and detailed project study before making the final investment decision to establish a plant in the Map Ta Phut Industrial Estate, Rayong, to produce raw materials for bioplastic resins (Green-PE) with a production capacity of 200,000 tons per year. At the same time, Sirplaste in Portugal has successfully installed new machinery, enhancing our production capacity for high-quality PCR to a total of 45,000 tons annually. We will expedite the production of high-quality, odorless HDPE PCR Resin to cater to the growing demand in Europe. Regarding the LSP petrochemical complex plant in Vietnam, it is currently under construction and preparing to test machinery with the goal of producing high-quality olefins and high-quality resins to feed the global market."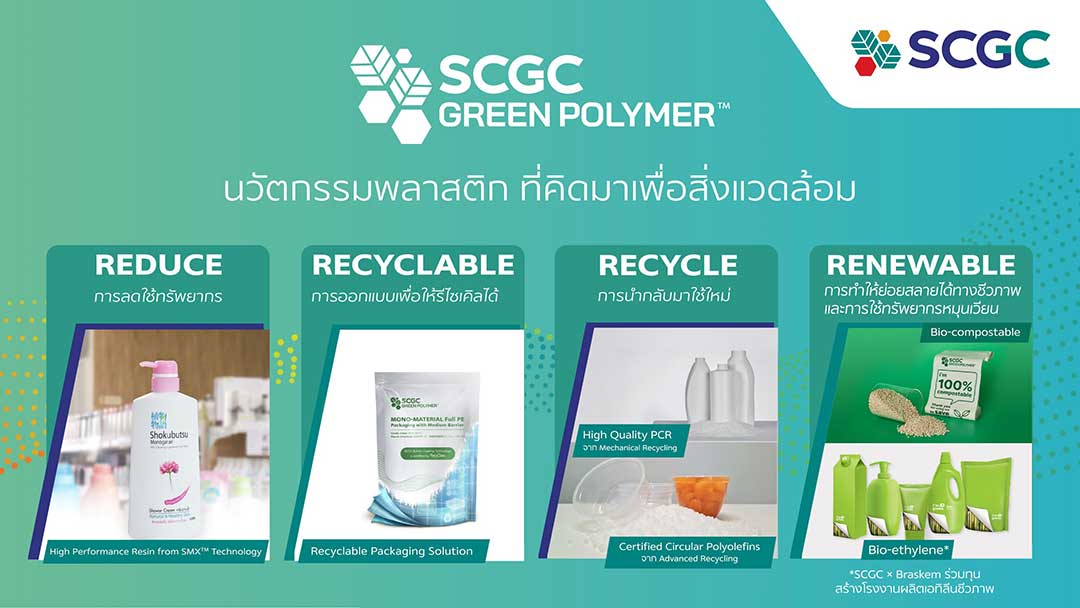 Nithi Patarachoke, President of Cement-Building Materials Business of SCG, said, "Green construction and living solutions are continuously growing, especially low carbon cement, which is rapidly gaining popularity, with Thailand seeing an increased usage by 69%. As a result, SCG has expedited its production adjustments and expanded exports. SCG Solar Roof Solutions have witnessed a sales increase by 3 times compared to the same period last year. Furthermore, we have partnered with Central Pattana to initiate a pilot project for the first net zero shopping mall at Central Ayutthaya, installing the SCG Air Scrubber solution which ensures good air quality in buildings while saving up to 30% in energy. Additionally, we have launched a new product, the SCG Metal Roof (Stone Coat), which can reduce rain noise impact on roofs by up to 12 decibels compared to regular metal sheets. It is manufactured from quartz stone granules coated with ceramic paint. Meanwhile, SCG HOME has inaugurated a National Distribution Center in Rangsit, with systems that connect to regional distribution centers to deliver products quickly and accurately to SCG HOME stores nationwide. As for the progress of SCG Decor, the Securities and Exchange Commission (SEC) has approved the securities offering and filing request, preparing to launch an IPO of not exceeding 439.1 million shares, aiming to seize the opportunity to lead the ASEAN business in surface decoration and holistic sanitary wares."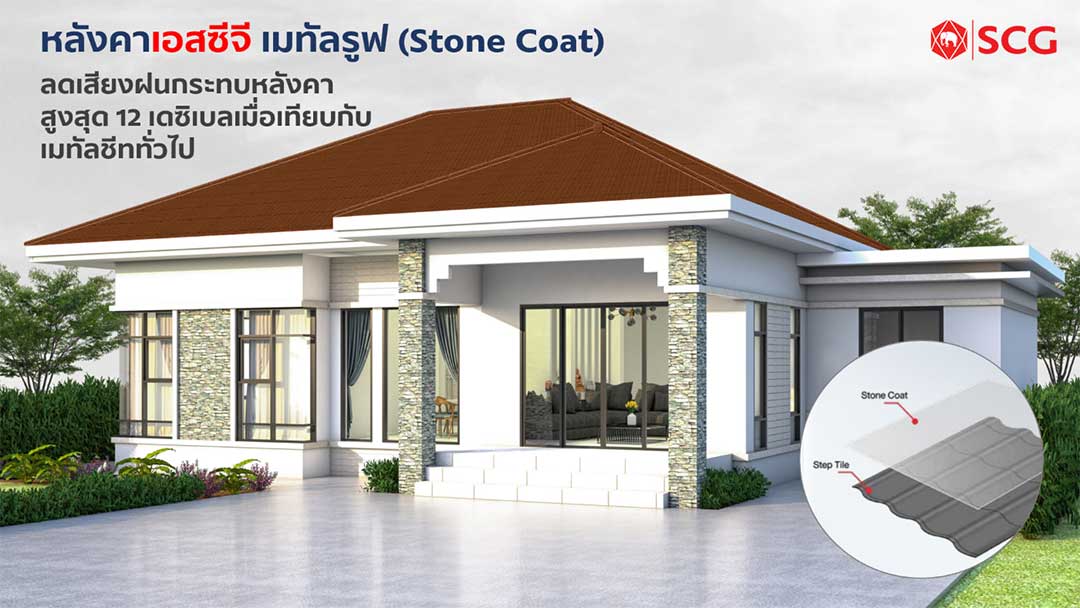 Wichan Jitpukdee, Chief Executive Officer of SCG Packaging Public Company Limited or SCGP, said, "SCGP strives to align our business with market conditions, emphasizing the increasing sales of packaging in the food and consumer goods sectors that continue to experience robust growth. In line with our strategy to invest in high-potential businesses to ensure quality growth, we recently invested in Law Print & Packaging Management Limited, a prominent packaging solution provider in the United Kingdom with expertise and access to specific customer bases, particularly in the rapidly growing pet food industry. This will strengthen SCGP's sales channels for flexible packaging products and expand our business to the global market. Additionally, we invested in Bicappa Lab S.r.L., a renowned manufacturer of medical supplies and labware in Italy and a major player in Europe, to tap into the "pipette tips" market and access technological expertise. This will also allow us to expand our customer base and leverage other SCGP businesses in ASEAN, as well as support the future growth of the medical supplies business. Furthermore, SCGP has adopted Artificial Intelligence (AI) technology to enhance the efficiency of packaging paper production and energy management and to increase the use of alternative energy sources. We aim to reduce greenhouse gas emissions by 15% in 2023 to achieve the initial goal set by the Science Based Target Initiative (SBTi) of 25% by 2030 from the base year of 2020."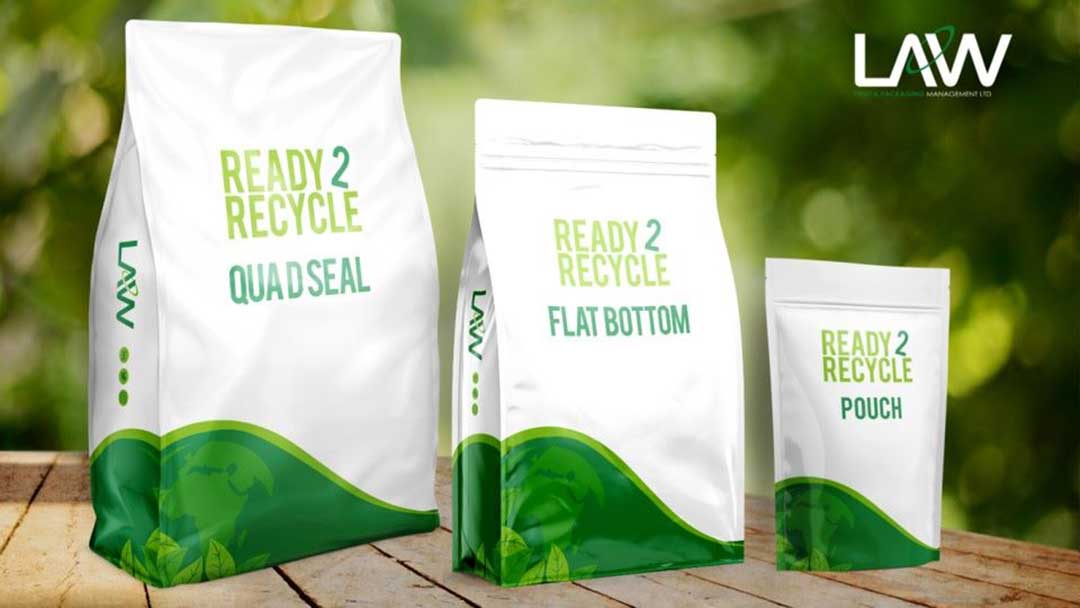 The Company's unreviewed operating results for Q3/2023 are as follows:
SCG registered Revenue from Sales of 125,649 MB, down 12% y-o-y due to a reduction in sales across all business units and the exclusion of the deconsolidation of SCG Logistics (changes in the status from subsidiary to associate company following SCGJWD Logistics merger transaction). Meanwhile, Profit for the Period was 2,441 MB, closely similar to the same period of the previous year. Operating Profit stood at 3,019 MB, reflecting an increase of 26% y-o-y.
Compared to the last quarter, Profit for the Period decreased by 70% due to the previous quarter having gain from fair value adjustment of investments and dividend income. Additionally, this quarter experienced a loss item related to regional cement asset impairment. When excluding the regional cement asset impairment, Operating Profit decreased by 42% q-o-q.
In the 9 months of 2023, SCG reported Revenue from Sales of 379,028 MB, marking a decline of 15% y-o-y. This decrease was primarily attributed to the reduced sales across all business units due to the market situation in the region. Profit for the Period totaled 27,049 MB, an increase of 27% y-o-y. Operating Profit amounted to 12,805 MB, representing a drop of 40% y-o-y. This decline was predominantly driven by the petrochemical trough and a weakening ASEAN market.
In the 9 months of 2023, SCG's Revenue from Sales of High-Value Added Products & Services (HVA) reached 129,125 MB, making up 34% of the total Revenue from Sales. Revenue from Sales of green products, or SCG Green Choice, totaled 206,048 MB, constituting 54% of the total Revenue from Sales.
In addition, SCG's Revenue from operations outside of Thailand, including export sales from Thailand in 9 months of 2023 registered 163,505 MB or 43% of total Revenue from Sales.
The total assets of SCG, as of September 30, 2023, amounted to 960,058 MB, of which 44% represented assets in ASEAN (excluding Thailand).
The Q3/2023 and 9 months of 2023 Operating Results by business units are as follows:
Chemicals Business (SCGC) recorded Q3/2023 Revenue from Sales of 49,663 MB, an increase of 2% q-o-q because of higher sales volume, while declining 13% y-o-y due to adjusted product prices. Profit for the Period was 1,052 MB, up by 311 MB q-o-q and an increase of 1,391 MB y-o-y, mainly resulting from inventory gain and higher sales volume, combined with higher equity income from associates.
In the 9 months of 2023, SCGC recorded Revenue from Sales of 145,223 MB, a decrease of 25% y-o-y due to low product prices and sales volume. Profit for the Period stood at 3,149 MB, down 55% y-o-y, largely because of diminished equity income from associates and lower margins.
Cement–Building Materials Business recorded Q3/2023 Revenue from Sales of 47,015 MB, which decreased 9% y-o-y primarily due to the deconsolidation of SCG Logistics, coupled with the impact from the ASEAN market, especially in Vietnam and Cambodia. Loss for the Period was 176 MB. The primary cause for the decline in Q3/2023 performance was attributed to challenges in regional markets, and the regional cement asset impairment. Without the regional cement asset impairment, Profit for the Period would have been 402 MB, marking a decline of 49% y-o-y.
In the 9 months of 2023, the Cement-Building Materials Business recorded Revenue from Sales of 144,247 MB, down 7% y-o-y. Profit for the Period was 14,537 MB, up 179% y-o-y, largely credited to the gains from fair value adjustments in the first quarter of 2023. Operating Profit would have been 3,159 MB, a drop of 39% y-o-y.
Packaging Business (SCGP) recorded Q3/2023 Revenue from Sales of 31,572 MB, down 17% y-o-y mainly because of reduced selling prices of packaging paper in the middle of slow economic recovery in China and Europe. Meanwhile, overall exports of non-essential goods in ASEAN were still under pressure, and a decrease of 2% q-o-q mainly due to packaging paper revenue in Indonesia with decreased export volume to China and high price competition in domestic market along with the reduction in pulp sales volume and selling price during slow season of regional garment and textile industry. Profit for the Period was 1,325 MB, decreasing by 28% y-o-y and 11% q-o-q, owing to lower volume and selling prices of pulp products, along with the impact from major maintenance expenses.
In the 9 months of 2023, SCGP recorded Revenue from Sales of 97,517 MB, down 13% y-o-y, mainly attributed to volume and price reductions, especially packaging paper and pulp amidst slow global and regional economic recovery. Profit for the Period was 4,030 MB, marking a decrease of 25% y-o-y, primarily due to the decline in volume and selling prices particularly for packaging paper and pulp in alignment with revenue.
"To overcome this economic volatility, all sectors must join forces. If the government continues to stimulate the economy and implements measures to attract foreign investment, it will accelerate the recovery of the Thai economy, particularly in the real estate sector. Examples of measures to help achieve this include streamlining processes, promoting infrastructure improvements, reassessing the new land tax, and institutionalizing the 'Green Building' initiative. This is because the real estate sector is an integral link in every business chain. Additionally, SCG will help drive Thailand towards a low carbon society by transitioning to clean energy, promoting a circular economy, and supporting vulnerable groups to access knowledge, technology, and funding. Currently, there is a model for the first low carbon city in the 'Saraburi Sandbox.' We are confident that this will lead the province in pioneering efforts to expand the Thai economy's growth and transition the country to a sustainable low carbon society.
SCG prioritizes business growth alongside environmental stewardship in line with the ESG 4 Plus strategy. We are also ready to build upon the success of the ESG Symposium 2023 in Thailand by expanding it to ASEAN, with events scheduled in Indonesia and Vietnam this November," said Thammasak.
Published on: Oct 27, 2023
(Visited 146 times, 1 visits today)