Pathum Thani – 6 July 2023 Riken (Thailand) Co.,Ltd, a producer and distributor of high-quality polyvinyl chloride (PVC Compound) and a joint venture of Thai Plastic and Chemicals Public Company Limited, a subsidiary of SCG Chemicals, or SCGC, has inaugurated a new plant and high-efficiency production line featuring technology from Japan. This expansion will increase the production capacity of PVC Compound by 10%, bolstering Riken's competitive edge to satisfy the growing demand for plastic in the wire and cable industry. The new plant will serve sectors ranging from automotive wiring and building wiring to producing plastic parts for medical equipment. Distinguished executives from SCGC and joint venture partners from Japan attended the opening ceremony held at the Bangkadi Industrial Park in Pathum Thani province.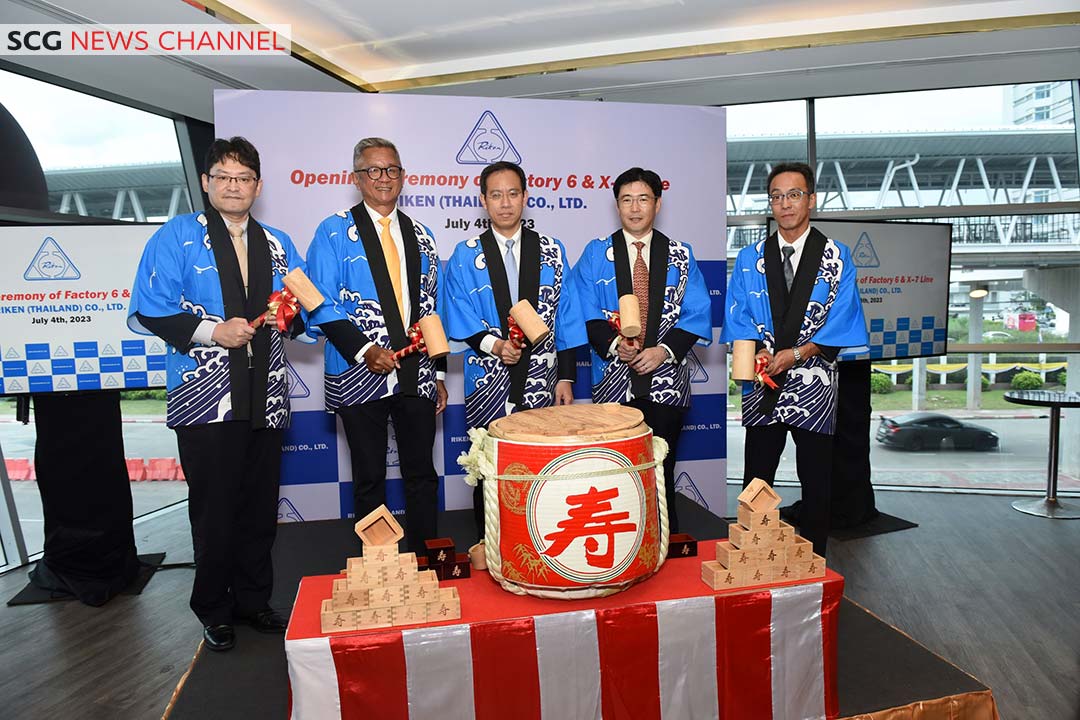 The production expansion has incorporated high-performance machinery for PVC compound production and utilized superior technology and manufacturing formulas developed by a robust R&D team from Riken Technos Corporation in Japan. This move is aimed at addressing urbanization, one of the global mega-trends driven by population growth leading to infrastructural developments, and the growth of the automotive manufacturing industry, both domestically and abroad, are all factors contributing to an increased demand for PVC Compound for Cable and Wire applications. In addition, the current trend towards prioritizing health and well-being is accelerating market growth for PVC Compound used in medical equipment parts manufacture, presenting ample opportunities for future growth.
SCGC, a regional leader in Chemical Business for Sustainability, and Riken are moving forward to develop high-quality PVC Compound innovations to meet diverse application needs while also working to enhance manufacturing processes to achieve maximum efficiency and effectiveness. The companies stand ready to act as significant catalysts, driving infrastructure expansion while improving people's quality of life.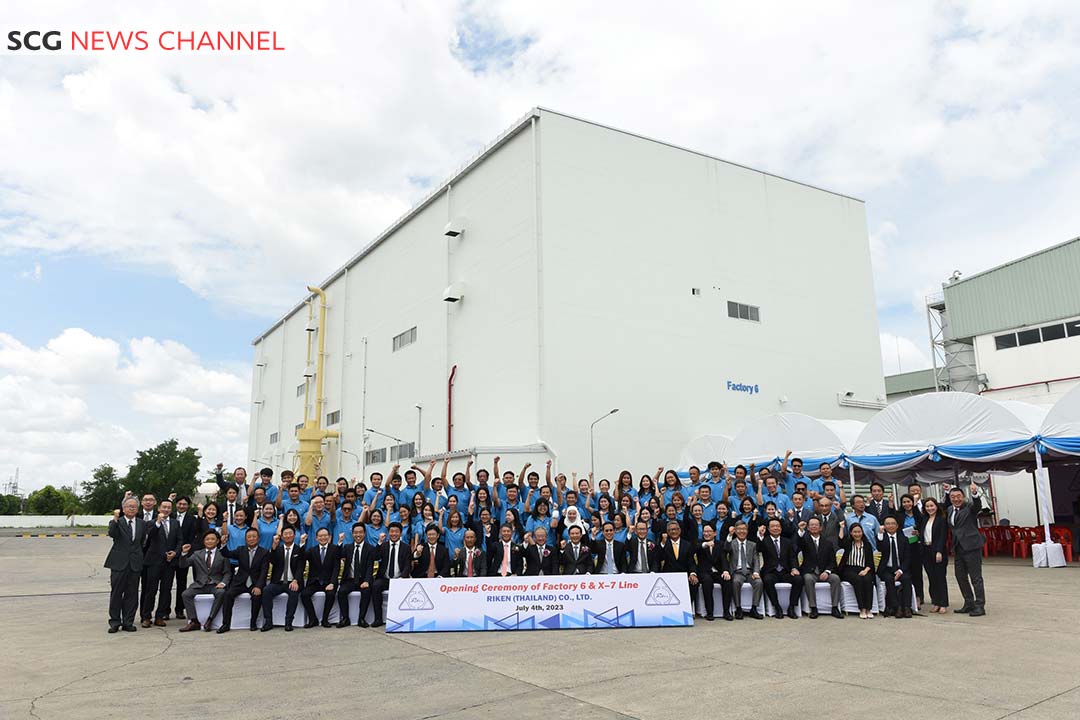 About Riken
Riken (Thailand) Co.,Ltd  began operations in 1989 as a joint venture of four companies from Japan and Thailand, namely Riken Technos Corporation and Mitsui and Company Limited from Japan, and Thai Plastic and Chemicals Public Company Limited (part of the SCG Chemicals, or SCGC) and Mitsiam International Limited from Thailand.
Located at the Bangkadi Industrial Park in Pathum Thani Province, the manufacturing plant spans an area of over 69,000 square meters. It specializes in the production of PVC Compound and other plastic for use as feedstock in a wide range of industries. The facility holds certifications for quality, environmental, and occupational health and safety standards in accordance with ISO 9001, ISO 14001, and ISO45001.
More information: https://www.rikenthai.com/th/
About SCGC
SCG Chemicals or SCGC is a leading integrated chemical player in ASEAN with strategic bases in Vietnam, Indonesia, and Thailand, offering a full range of petrochemical products ranging from upstream production of olefins to downstream production of 3 main plastics resins: polyethylene, polypropylene, and polyvinyl chloride.
SCGC focuses on inventing "Innovation That's Real" to drive the ASEAN economy and elevate the quality of life in accordance with ESG and circular economy. SCGC develops technology and innovation toward HVAs in infrastructure, consumable packaging, automotive, health and well-being, and energy solutions, while ensuring sustainable environmental stewardship.
More information: https://www.scgchemicals.com
Published on: Jul 7, 2023
(Visited 115 times, 1 visits today)
ดาวน์โหลดข่าว