Today's homeowners aspire to have their lifestyles reflect their identities, while also addressing the aesthetic appeal and functional use. This poses a challenge for architects who have to seamlessly "link" these demanding needs. Simplifying complex solutions, the "LINK Acrylic Façade" under the SHINKOLITE brand, a leader in innovative acrylic sheet manufacturing that withstands all weather conditions, part of SCG Chemicals, or SCGC. The design was entrusted to Jun Sekino, a Japanese architect and the founder of Junsekino Architect and Design. Known for his unique yet simplistic design approach, Jun specializes in selecting materials that respond well to environmental conditions. This makes it ideal for home renovations or new constructions, catering to the lifestyle of modern-day people who want their buildings to better communicate and reflect the dwellers' identity.
Façades are like clothing that changes the character of a building.
The façade can be likened to clothing for a building or a home, and this is true not only for new structures as a façade can be used to change the character of an older building, too. Just as we do not want to be wearing suits all the time and would like to switch to something casual and comfortable that reflects our true selves, changing a façade can totally transform and breathe a new life into our home. This is the core of Jun's philosophy.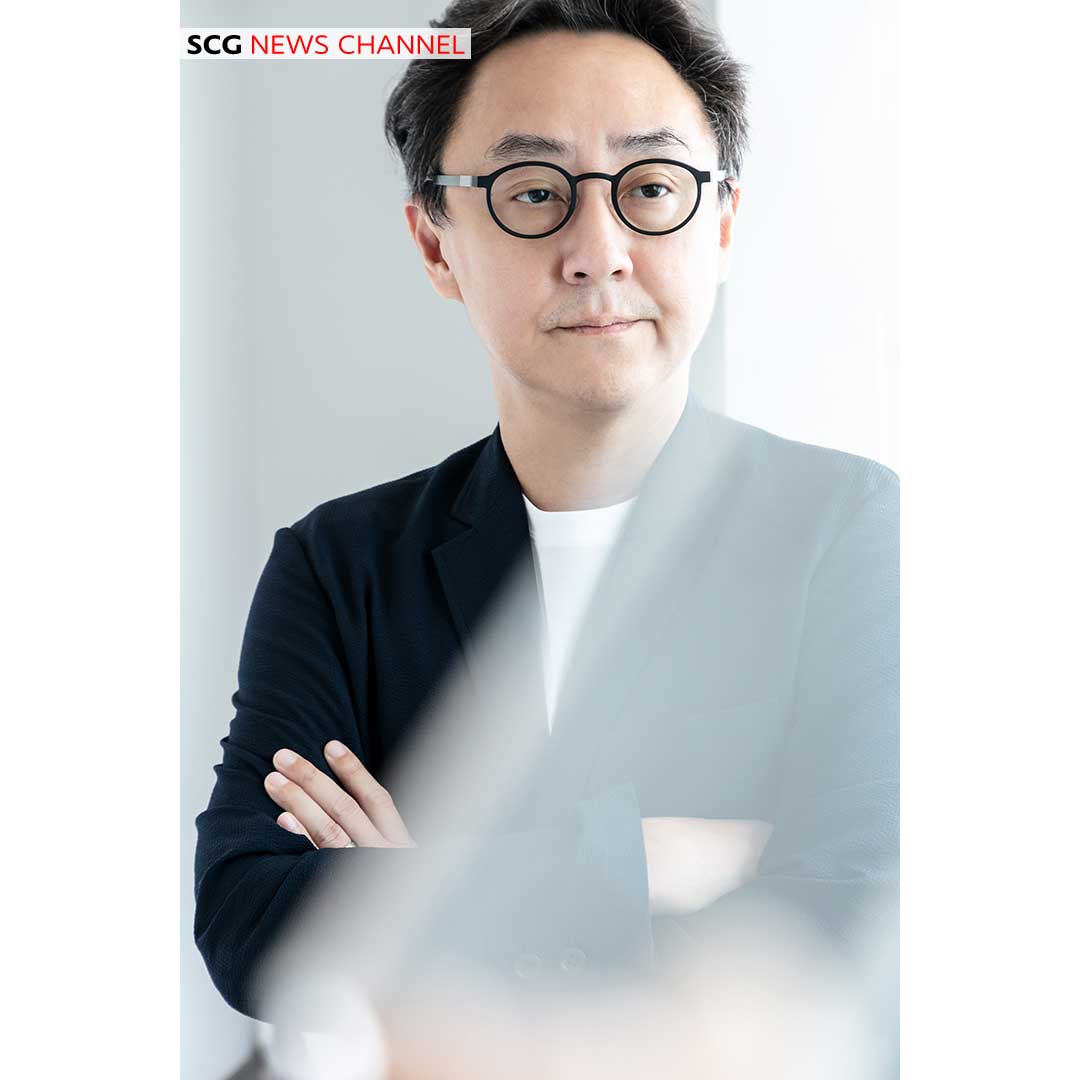 The concept of LINK acrylic sheets and façade design
Suppose you want to alter the front of a shophouse. Maybe you do not wish to change the structure, but rather beautify the design. In this case, the LINK acrylic façade offers a flexible solution. It can easily modify the look of the building without any structural change and helps to connect the structure with the environment. This links the building with the external context, preparing it for all weather conditions.
The premium-grade acrylic material is environmentally friendly, certified by SCG Green Choice.
The acrylic façade is manufactured with high-quality virgin MMA using advanced, high-quality technology (Continuous Casting Sheet). Its features include durability, strength, light weight, and flexibility for various design applications. Importantly, it is a recyclable and reusable material, contributing to sustainable resource use in line with the principles of the circular economy. It has received the SCG Green Choice certification in the group of climate resilience and also the industry product standard certification (TIS No. 2685-2558), the first and only certification of its kind in Thailand.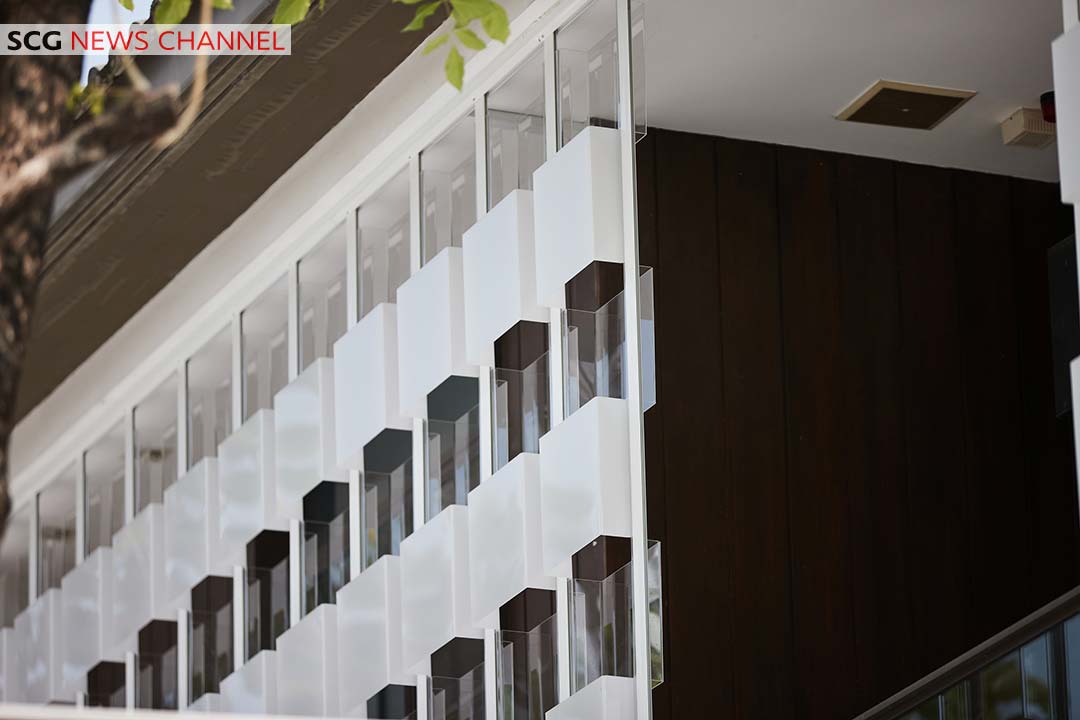 What kinds of needs that the "LINK" acrylic façade is a new alternative for home renovation that can fulfill?
Desire for a modern, timeless home: Do you want to renovate but not necessarily tear down and rebuild? The advantage of "LINK" lies in its 'Fit-In' design, which can be swiftly assembled on-site, enabling production and installation control as planned. Additionally, you can choose your color to emphasize the unique character of your house or building.
Desire for light without heat: In some areas, homeowners desire sufficient light without the discomfort of heat. The "LINK" acrylic façade addresses this need as it significantly filters light and heat for homeowners.
Desire for an airy and spacious, yet private space: The "LINK" acrylic façade not only creates a feeling of spaciousness and ventilation for homeowners, but also ensures privacy by shielding those in the building from the eye of outsiders.
Desire for functionality along with aesthetic quality: The perfect blend of aesthetics and functionality is the ultimate best. The "LINK" acrylic façade filters light and heat during the day and functions as a light box that illuminates in the evening.
Desire for air circulation and all weather conditions: The design of the "LINK" acrylic façade is modular, which allows the facade to be assembled in different ways to control the amount of air flow. It also offers protection against sun, water, wind, and noise that the building might face.
Desire for convenience without changing the structure: The "LINK" acrylic façade provides a humble modification to the house and can be changed frequently as needed, requiring less time. Additionally, it is safe and quick to install. The "LINK" acrylic façade is formable, allows light to pass through, is lightweight, and is easier to coat than metal, stone, and wood.
Regardless of lifestyle or specific needs, homeowners can live comfortably in their homes or buildings, as the "LINK" acrylic façade can help change to meet all needs, adjust lifestyles, and breathe new life into homes or buildings, giving them a distinct personality reflecting unique identity of homeowners.
More information: https://www.shinkolite.co.th/
(Visited 24 times, 1 visits today)
ดาวน์โหลดข่าว