SCG showcases its innovative paper-based and plastic-based packaging that better address consumers' convenience as well as environmental concerns in according to the notion of Circular Economy. In addition to innovation showcases, machinery and packaging technology that increase manufacturing efficiency and meet with each of consumers' needs, are exhibited within SCG's reusable booth on an area of 48 square meters in "Pack Print International 2019" during September 18 – 21, 2019.
Karan Tejasen, Managing Director of Polymer Packaging Business, Packaging Business, SCG said "Packaging Business, SCG has been continuously improving packaging in accordance to each of customers' needs; resulting in the creation of variety of packaging and pattern corresponding to ever changing consumers' lifestyle. In addition, the Business also increase packaging technology and innovations that serve consumers in terms of functional use and packaging design; leveraging products' values and customers' convenience. The most significant of all, packaging must be environmentally-friendly, aligning to the notion of Circular Economy, which focusing on optimizing resources through packaging design development for both paper and plastic materials. Those developed packaging are easy to use, resources-saving, durable, shelf-life extension, and recyclable as new resources of close-loop packaging production".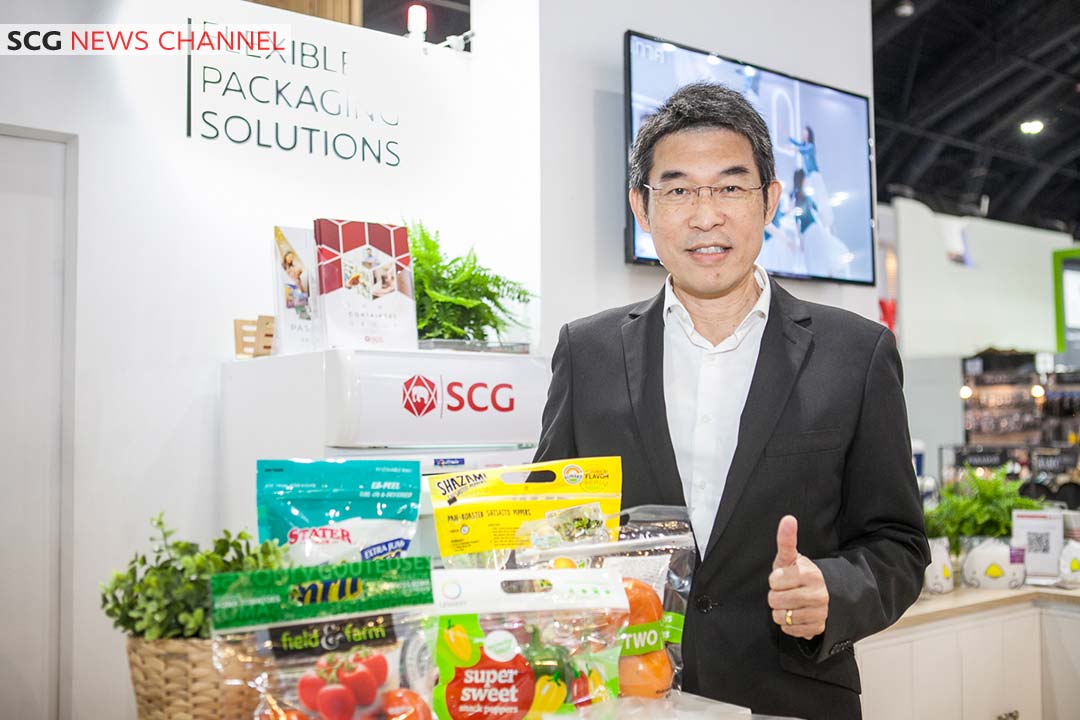 A series of highlighted products of SCG are exhibited; for instance, Food Safe Packaging "Fest", a biodegradable food packaging made from food contact paper and eucalyptus pulp which offer multiple usage, the presentation of Fest Food Packaging Forming Machine which offers easy installation, quick forming speed and continuous production; aiming to serve Small to Medium-sized Enterprises (SMEs) who seeks partnership opportunity as Food Packaging "Fest" manufacturers and distributors in order to serve market's demand and needs of restaurant owners and consumers across the country. The project is created to support a sustainable growth of SMEs in the region.
Moreover, SCG exhibits a special function of Plastic Packaging; resulting in high quality and protectable feature, an outstanding design of Paper Packaging made from recycled paper; containing high strength and accepting multiple printing system, and a Merchandising Display made from paper for marketing promotional purposes; offering well-design pattern and shape, high strength, lightweight and use of space optimization that requires less space for storage.
Unlocking your experiences in packaging innovation and technology as well as promotional activities from SCG in Pack Print International 2019 during September 18 – 21, 2019 at Bangkok International Trade & Exhibition Centre (BITEC) Bangna or from the website www.scgpackaging.com.
(Visited 378 times, 1 visits today)