SCG unveiled strategies to transform Cement Business and Construction Industry, joining forces with partners to introduce "CPAC Construction Solution," the solution that provides quality, speedy, cost-effective and worry-free construction work with ability to minimize waste generation powered by the integration of digital technology based on the Circular Economy concept. SCG aims to establish 20 branches of "CPAC Solution Center" nationwide and expand the network of local technicians and contractors from 2,000 to 20,000 by 2020, elevating the entire ecosystem with sustainable growth.
Mr. Chana Poomee, Vice President – Cement and Construction Solution Business of SCG Cement–Building Materials Business, said, "SCG Cement–Building Materials, has been a regionally recognized cement and concrete manufacturer for more than a century, and invariably adapts to improve competitive capabilities to meet evolving challenges. This time, the company has taken a further step to elevate the work process of Cement and Construction Solution Business by leveraging a solidifying collaboration at the local and national level to meet ambition of construction industry to become Wealth Community where stakeholders along the value chain can enjoy benefits and sustainable growth, and to build "Green Society" to establish an efficient management of resources i.e. raw materials, human resources, budget and time and create a tangible economic benefit by employing 3 strategies: Construction Solution Technology to address needs and solutions, Digital Technology such as BIM to maximize resources, and CPAC Solution Center to deliver inclusive expertise services.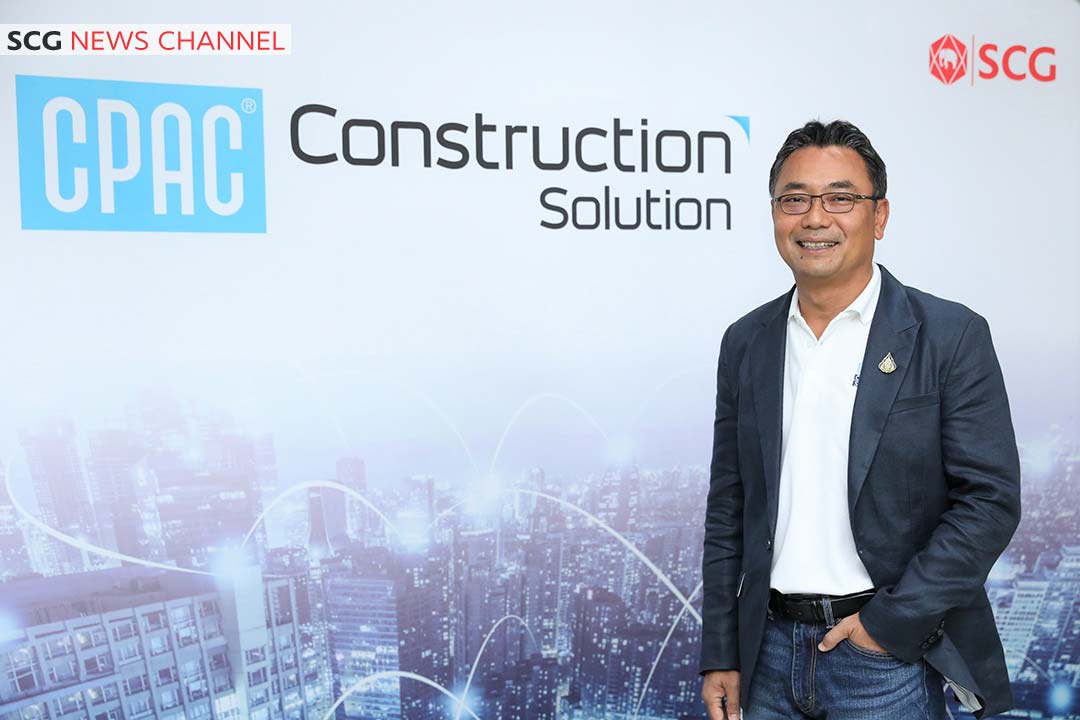 Over the years, SCG has been entrusted vital tasks of several construction types, allowing the company to realize the customer demands and constraints such as the need for on-time delivery of quality products that fit the construction types, technology to effectively manage cost and improve safety at work along with the availability of experts for specific troubleshooting assistance. The first strategy is to enhance the work process: 1) Construction Solution Technology to address needs and solutions to provide a holistic service with highest efficiency and standards to a broad range of customers from government, businesses, technicians, contractors, large-scale and small-scale real estate development companies to other related parties. CPAC, a subsidiary of Cement – Building Materials, SCG, has worked with network partners to combine advanced and internationally recognized technology and service tools such as design technology, construction inspector, logistics with high-quality products and its longstanding expertise to develop a new comprehensive solution under "CPAC Construction Solution."
Solutions for homeowners, technicians, and small-scale contractors are offered with top-quality CPAC professional team service along with the CCTV system to allow customers to track the project's progress around the clock. Examples of the solutions include Floor Solution , Pile and Beam Column  Solution for structural strengthening with post-tension and precast, Wall solution for plastering service and Customize solutions such as Farm Solutions offering design and consultation services to build standard barns with speedy construction within controlled budget with precast materials.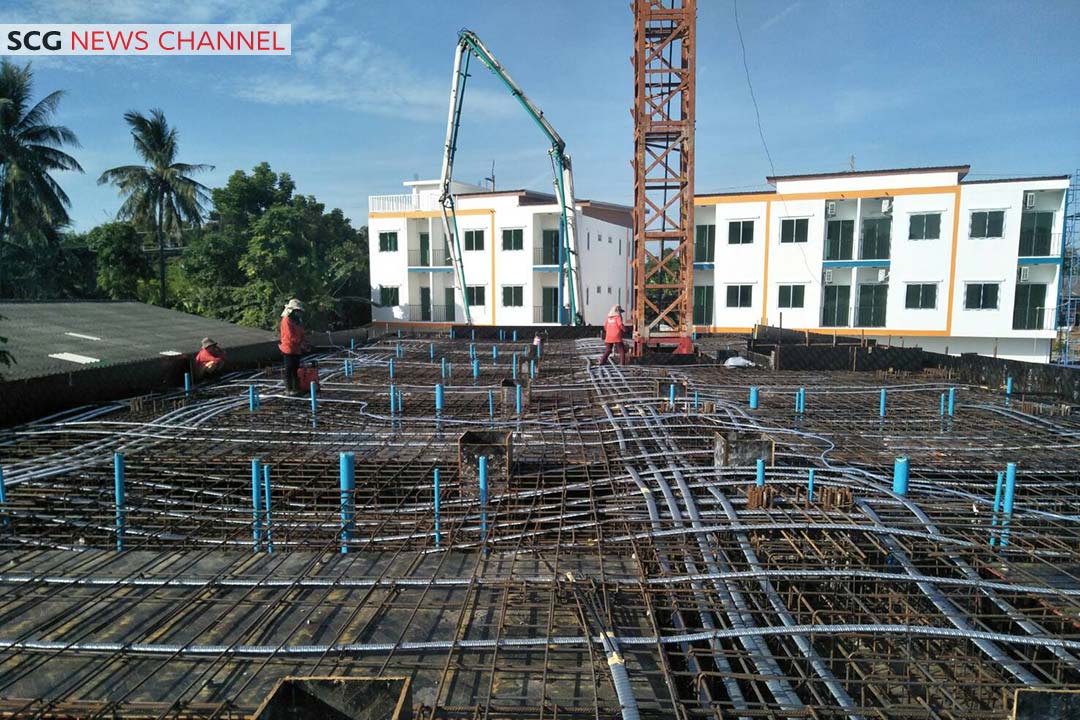 Solutions for large-scale contractors and real estate development companies include Infrastructure Solution  e.g. post-tensioned slab system for Skytrain system or beam bridge construction with inclusive services of design, material procurement, production control and installation; Lifetime Solution offering service coverage for building, factory, bridge or dock, and; Earthwork Solution offering underground design work and drainage system to minimize construction time along with other customization solutions tailored to meet customer's needs, a unique service for high soil subsidence area, especially in the central region.
Besides, construction waste generation has become a significant concern, especially the reserve of excess construction material, resulting in unnecessary loss of raw material, human resources, time, and budget. SCG has incorporated the Circular Economy into the construction approach through strategy 2) Implementation of Digital Technology to deliver a more cost-effective solution with the technique called Building Information Modelling (BIM). BIM is a 3D model-based process that combines architectural practices, structural design, and system to more efficiently plan and construct buildings. The process improves design precision and can detect design errors prior to construction, eliminating waste from the construction process, while speeding up construction management with a better cost-effective method. The generated construction waste such as concrete scraps will be recycled into construction materials for the next project, aligning with the approach "From Waste to Wealth."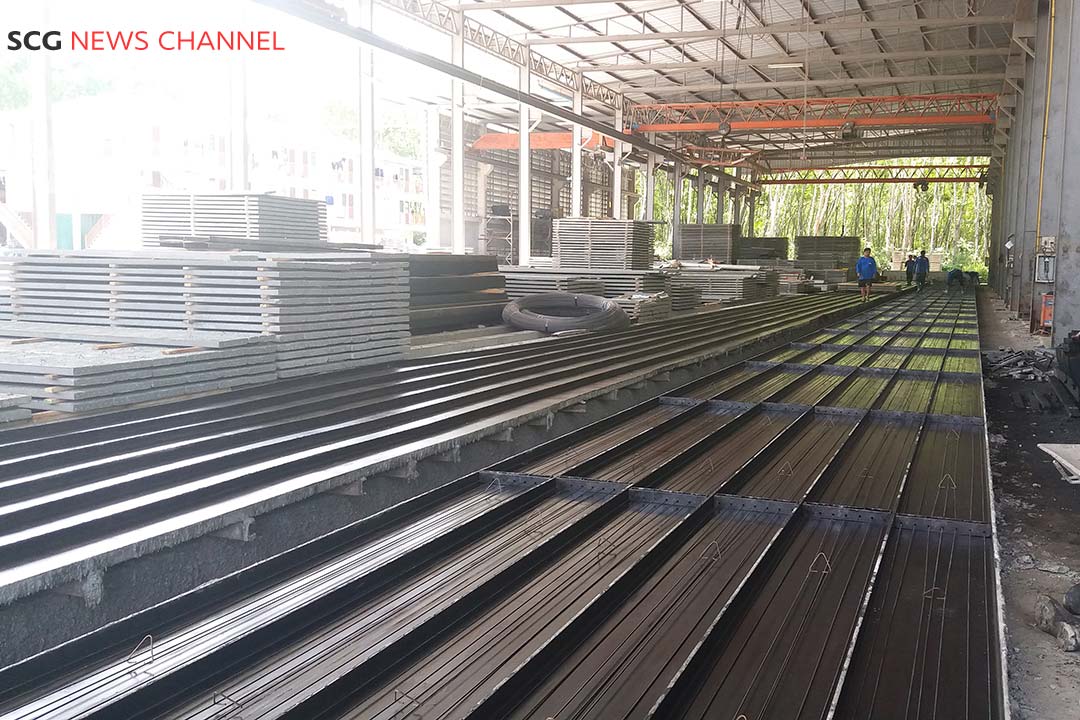 To truly establish a robust collaboration, the company introduces the strategy 3) "CPAC Solution Center" to serve as a provincial center for the exchange of knowledge, construction techniques and solutions for construction network. CPAC will provide innovations or technologies garnered from relevant parties to effectively and comprehensively help solve the construction constraints with "CPAC Construction Solution." The first "CPAC Construction Solution" branch has been officially launched in Chiang Mai province in early 2019 with plan to open 9 additional branches including Chiang Mai, Khon Kaen, Phitsanulok, Phuket, Surat Thani, Ubon Ratchathani, Pattaya, Nonthaburi and Nakhon Pathom by the end of 2019, which will make a total of 20 branches by 2020. The provincial center aims to contribute sustainable growth for the Thai construction industry," concluded Mr. Chana.
Those who are interested in CPAC Construction Solution can learn more details at CPAC Contact Center by calling 02-555-5555 and visiting the website: https://web.cpac.co.th or check out SCG's latest news at https://scgnewschannel.com / Facebook: scgnewschannel / Twitter: @scgnewschannel or Line@: @scgnewschannel.
(Visited 1,142 times, 1 visits today)
ดาวน์โหลดข่าว