The world is confronted with repeated crises that have become closer to home, ranging from climate change and social inequality to other impending concerns affecting all walks of life. It is time for everyone to work together to make a difference for the planet. For the first time in Thailand, businesses, government, civil groups, and global partners established an ESG partnership at the ESG Symposium 2022: Achieving ESG and Growing Sustainability, to resolve recurring crises.
Join Forces Across All Sectors to Drive ESG Crisis Resolution
Roongrote Rangsiyopash, President and CEO of SCG, said that despite easing the COVID-19 scenario, the world is now facing an inflation and recession issue. Meanwhile, the main issue that is developing is climate change, which is intensifying. These repeated crises will exacerbate social inequality and affect everyone on earth. Hence, it's everyone's responsibility to come together and solve it because we are all part of the problem. In the past, the public and private sectors worked together to find solutions in the supply chain, working not only within the same industry but also across industries. However, these collaborations might not have been enough. The ESG Symposium 2022 is a platform for collaboration across all sectors. It allows young people to showcase their innovative creativity and gives women more space to play a larger societal role to make the world truly sustainable.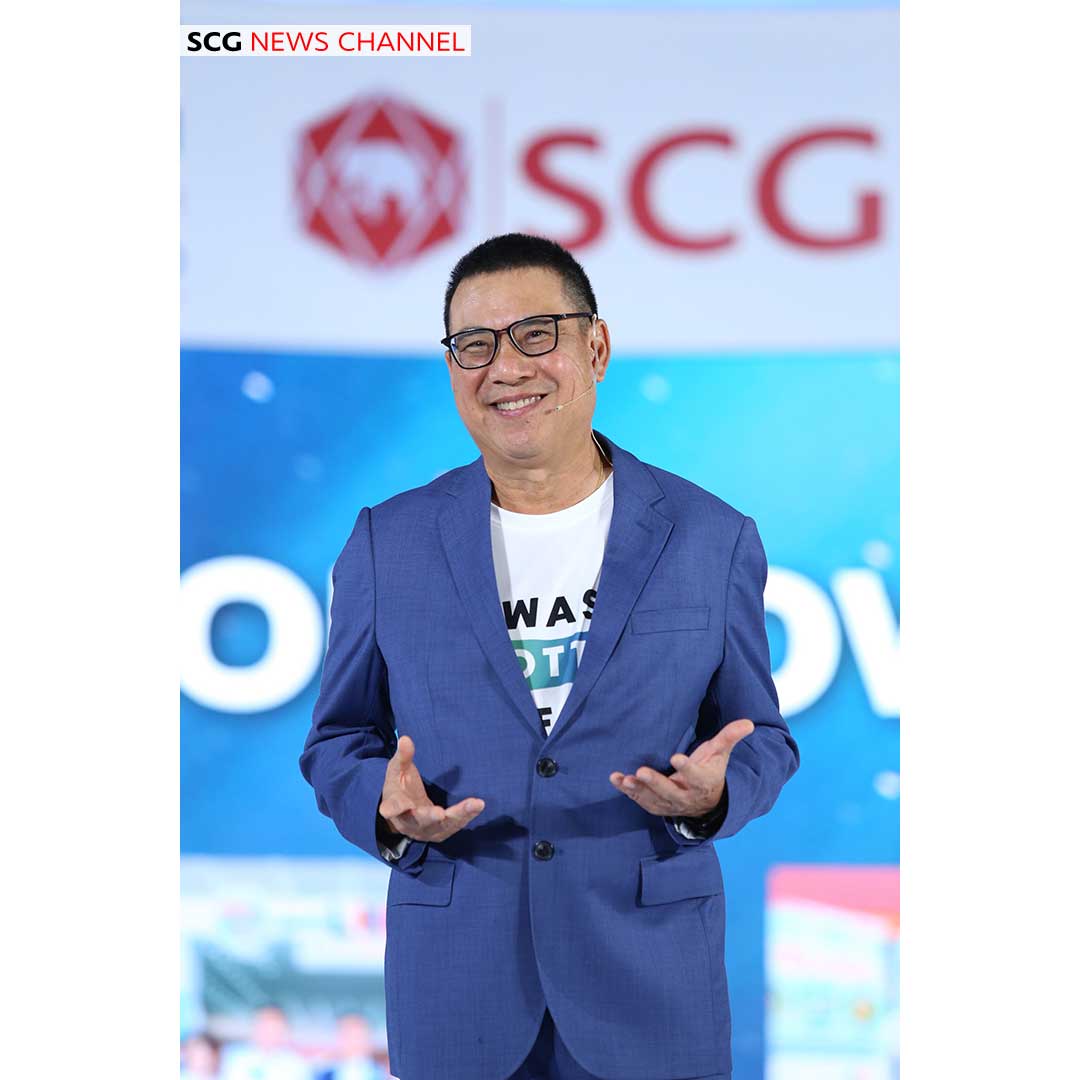 "Today's crisis is major and urgent, necessitating collaboration, brainstorming, and action from all sectors of society to achieve meaningful and successful changes. Consequently, the means for resolving crises cannot be the same; rather, they must erupt through evolution, disruption, and the collective power of all sectors in the ecosystem using the ESG Pathway as the primary driver. Importantly, the ESG Symposium 2022 will be a platform for action, as collaboration alone is insufficient to achieve our aim of saving the world," said Roongrote.
ASEAN Accelerates Adaptation in Response to All-round Impacts from Environment, Economy, and Society
Dato Paduka Lim Jock Hoi, ASEAN Secretariat, delivered a special talk titled "Towards a Resilient ASEAN Community" about the impact of climate change on the environment, economy, and society. He said every country must work together to establish a balance for sustainable growth. The public and private sectors need to join forces, especially the private sector as it plays a crucial role. The focus of the ASEAN vision 2025 is the environment, climate change, and environmental technologies. In addition, we have adopted the circular economy concept to enhance resource consumption and minimize waste. The 2022 action plan will target the three industries with the greatest carbon emission rates and those driving technological innovation: agriculture, energy, and transportation. This is the most progressive approach to reducing carbon emissions, and it will eventually be applied to other industries in the future. Today, manufacturers worldwide are taking action to reduce carbon emissions to make their industries and businesses more competitive, driving the transition toward an eco-friendly economy that is not only about conserving the environment but also about averting economic risks.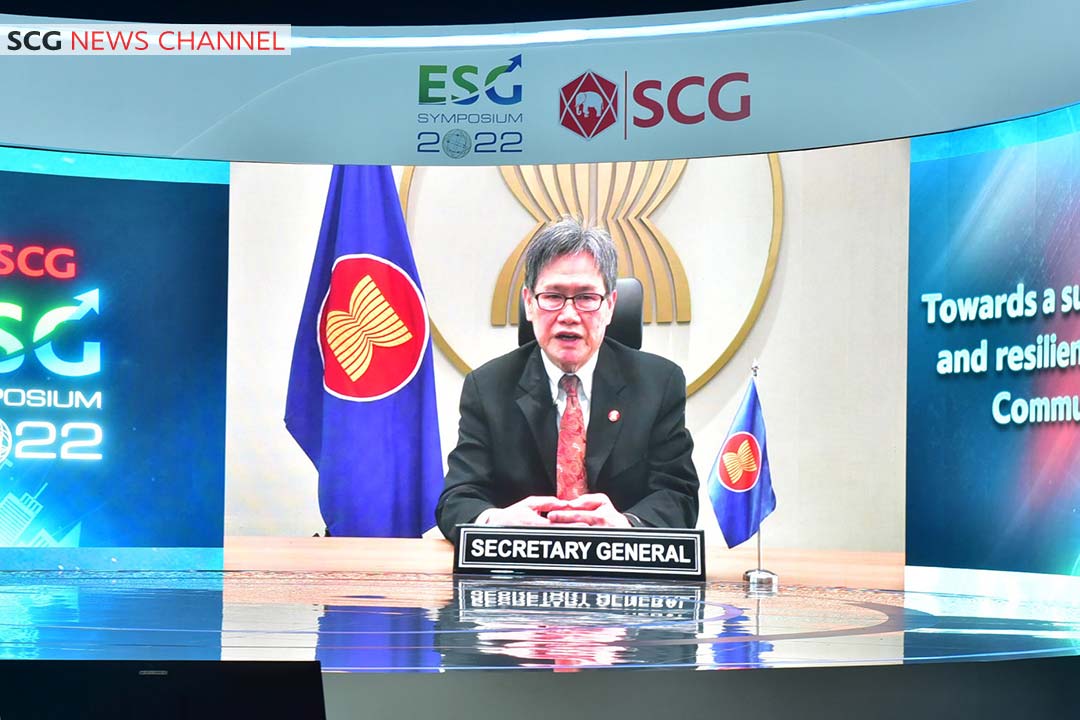 Peter Bakker, President and CEO of the World Business Council for Sustainable Development (WBCSE), said that the ESG Symposium 2022 is a forum for global leaders to discuss how to make ESG possible in terms of the environment, society, and governance to drive global social change. After COVID-19, the world faced a number of uncertainties; therefore, it is not necessary to wait for things to change; they can start right now. Nonetheless, there are hidden opportunities within the challenge, such as the reformation of production procedures, the creation of value, the reduction of carbon emissions, and the adoption of circular economy principles. And for the reform to make significant progress, businesses must collaborate to transform the global supply chain.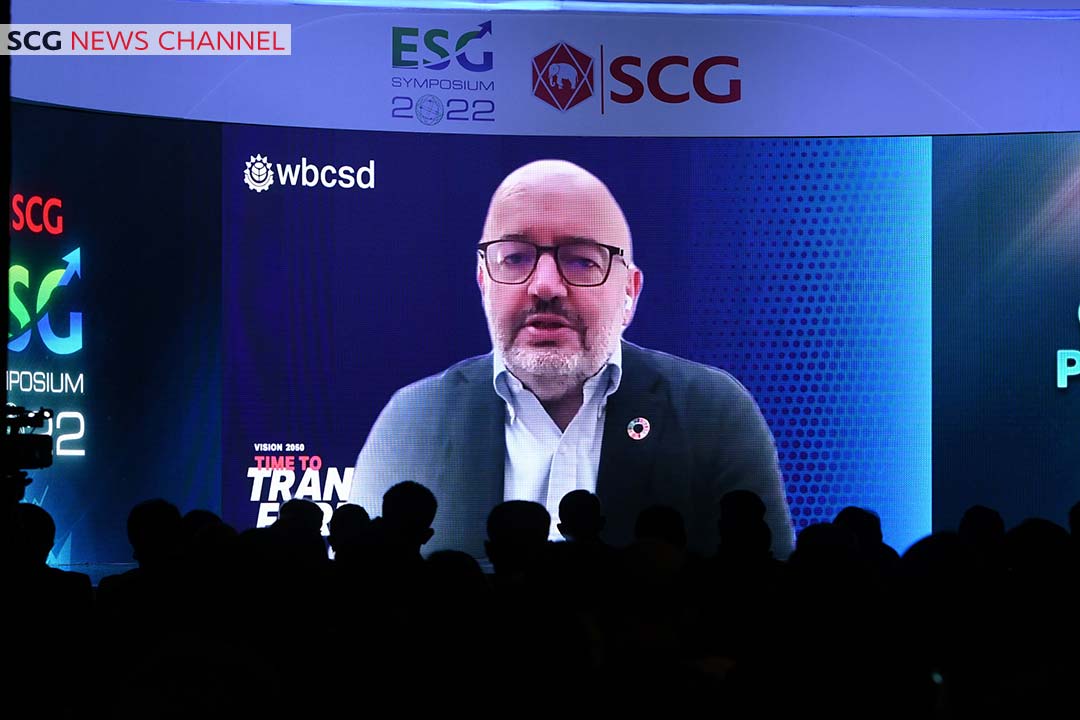 Sustainability: Investment Opportunity and Risk Management
Bonnie Leung, Director of BlackRock Sustainable Investing, said that ESG is important to help manage risks and provide investment opportunities. In addition to climate change, consumer behavior shifts, and supply chain concerns, the world has also been confronted with higher energy prices and inflation pressures, increasing the complexity of energy transitions. In this sense, climate change will significantly impact Asia's economy; hence, considerable efforts have been made to build partnerships and make investments to achieve net-zero emissions.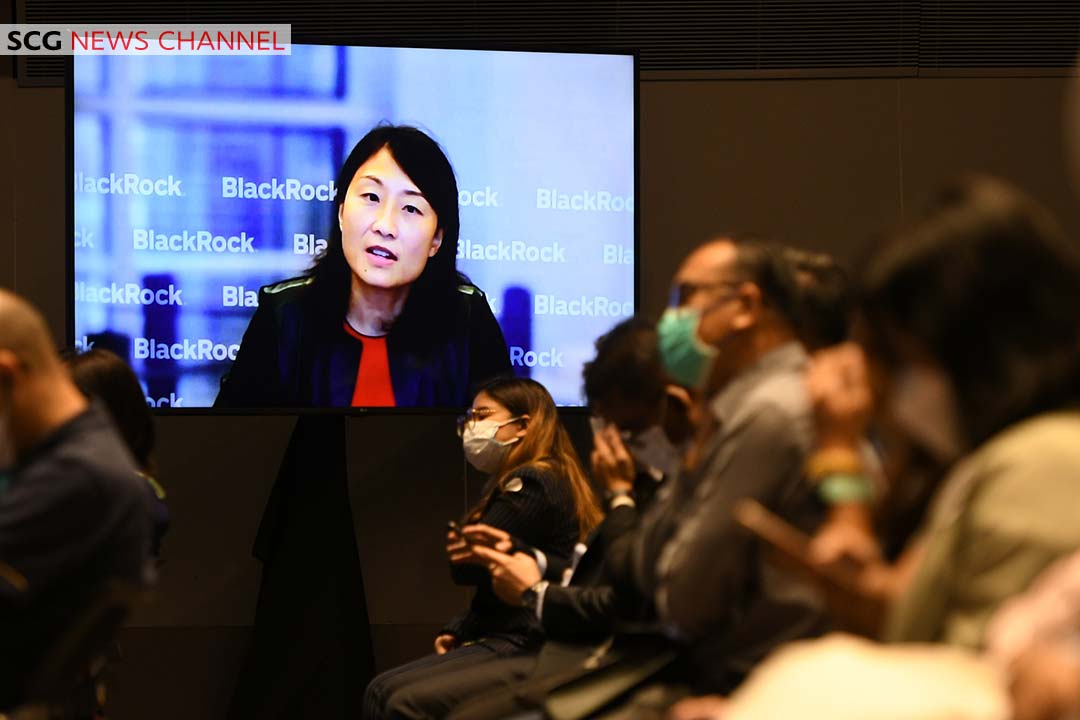 Elisabeth Brinton, Corporate Vice President of Sustainability at Microsoft, said reducing emissions of greenhouse gases is a global challenge. Human actions will determine the future of the world. And now, it is time for people to collaborate to not only survive but also grow sustainably. Microsoft is committed to applying precise and cutting-edge technologies to address challenges and embracing the ESG mission to build growth opportunities and add value to the value chain. It views sustainability as an opportunity rather than a risk. In addition, it collaborates with partners to encourage all sectors to contribute to reducing environmental consequences.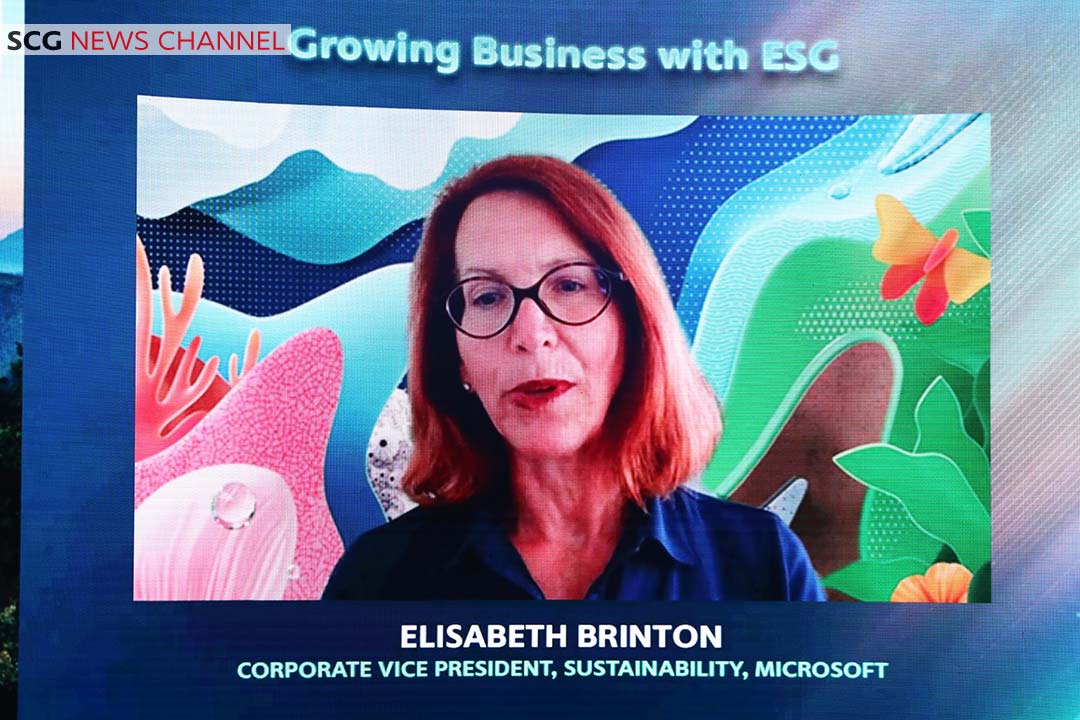 Actions Required to Achieve Net-Zero
Thomas Guillot, Chief Executive of the Global Cement and Concrete Association (GCCA), stated that lowering carbon emissions is crucial for the future, which can be achieved by commitments and actions. The GCCA is actively collaborating with several initiatives ranging from saving to renewable energy consumption and innovation implementation. From a business standpoint, all of these present potential. For example, recycling concrete and reusing plastic both have market prospects to boost business and economic growth. But action is the most crucial factor in achieving net-zero emissions.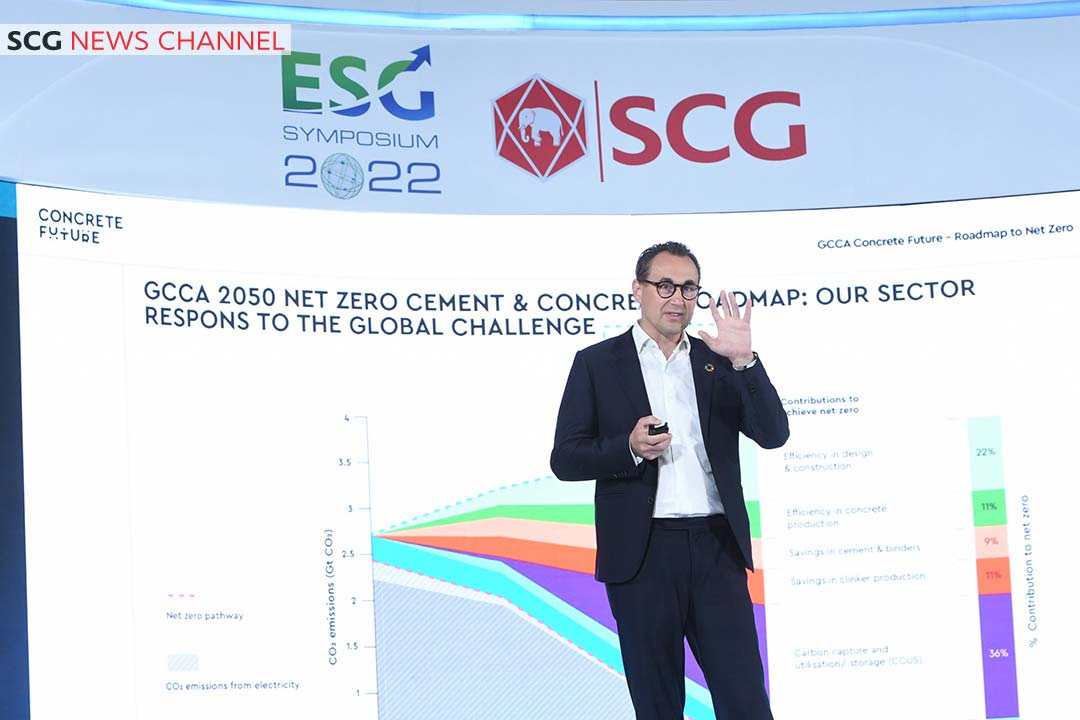 Aminta Permpoonwiwat, a Thai delegate for UN Youth for Climate, echoed the younger generation's views that Thailand is among the countries at great risk of climate threats, and many people continue to overlook this fact. Young people are believed to be one of the primary forces propelling ESG toward net-zero. Youth have the power and motivation to make the world a better place through storytelling and innovations.
"Climate change is a problem of science, not politics. Climate change is a problem of science, not politics. In the end, the sciences will clarify our approach through action. We have always deviated and denied this responsibility in the past. We do not need a revolution but rather a knowledge revival. There is no need to create a new world, and we only need to use the tools and power we have at our disposal," said Aminta.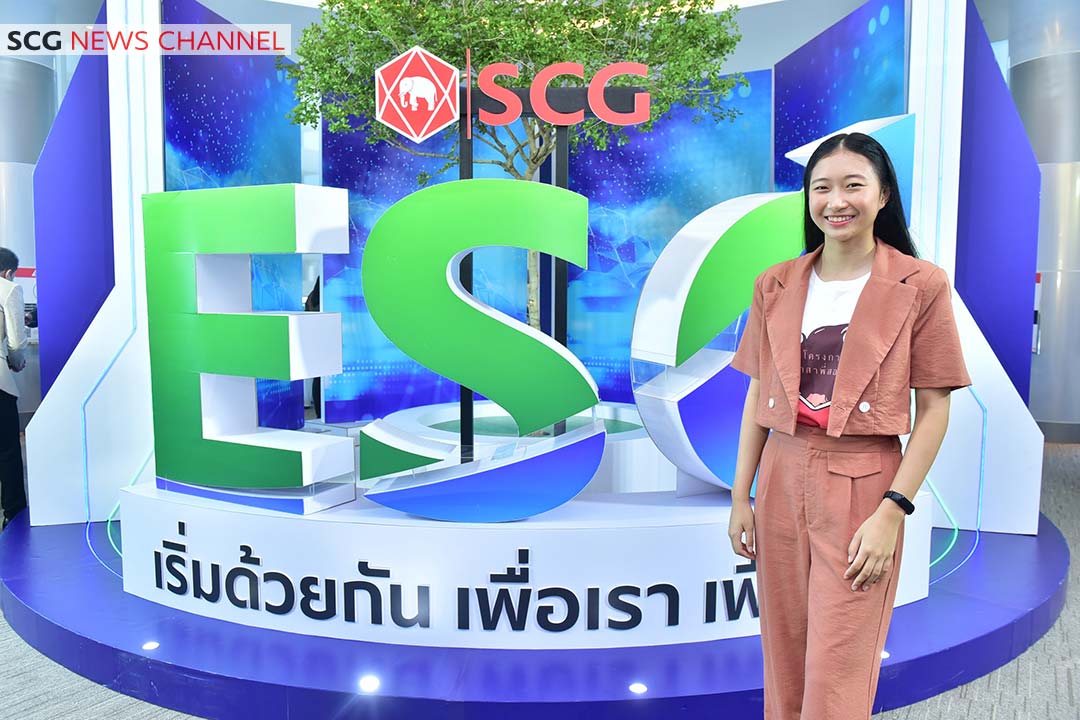 Last but not least, Methawee Thatsanasateankit, CEO of Vulcan Coalition, a startup that combines ESG in driving business, stated that the Vulcan platform can currently generate up to 60 million baht and create over 600 jobs for the underprivileged and disabled. It enables many individuals to live independently and with pride while contributing to society as taxpayers. Collaborations with social development organizations and major Thai businesses are therefore essential. Partnerships between startups, the government, and other sectors are believed to build a better society.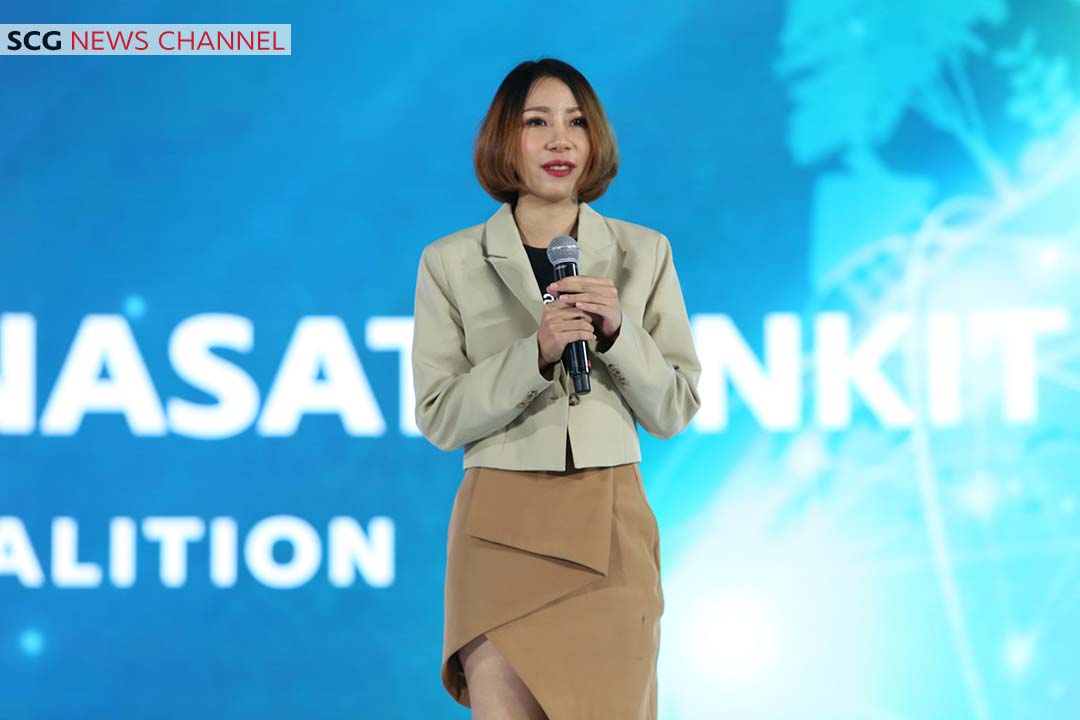 Published on: Aug 1, 2022
(Visited 188 times, 1 visits today)
ดาวน์โหลดข่าว