Bangkok –  WINDSOR, a market leader in vinyl doors and windows, a subsidiary of SCG Chemicals (SCGC), continues to create innovative solutions for living spaces showcased at Architect Expo 2023 under the concept "WINDSOR – Embracing Your Space." The aim is to inspire architects, contractors, and homeowners alike with a variety of door and window products. The event's highlight is the curved-designed Signature vinyl doors and windows in a brown wood-grain tone that exudes a warm and natural vibe, suitable for cozy-minimalist design styles. In addition, the Signature series have won the 'Alternative Material' award from ASA Platform Selected Materials 2023, presented by the Association of Siamese Architects under Royal Patronage.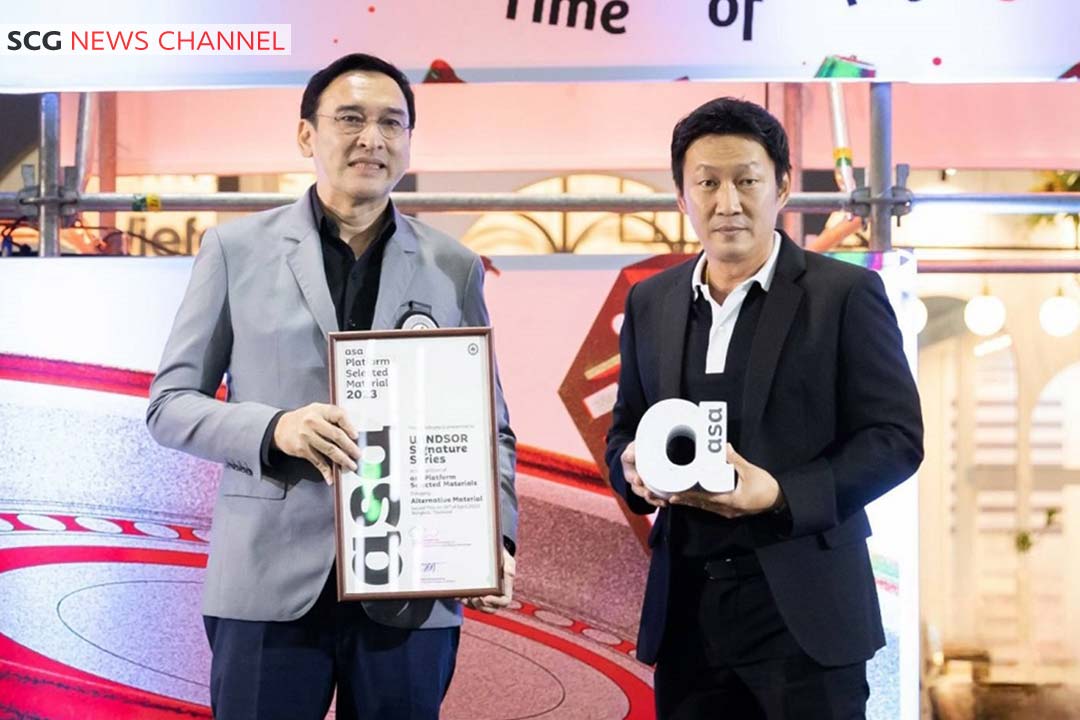 The Signature series' wood-grain vinyl door and window frames provide an eco-friendly alternative to natural wood frames, thanks to high-quality laminate film technology. Furthermore, vinyl is a recyclable material, making it an eco-friendly choice. WINDSOR's unique vinyl formula surpasses natural wood in terms of durability, preventing issues such as rotting, swelling, or peeling frames. It also offers protection against external disturbances, including noise, pollution, heat, and leakage.
The vinyl door and window frame also stand out as it can be designed into large panes up to 3 meters high, giving homes a spacious and elegantly distinctive look. It comes in various color options, including classic tones such as Brilliant Black and Glorious White and brown wood-grain tones like Amber Teak and Dark Walnut.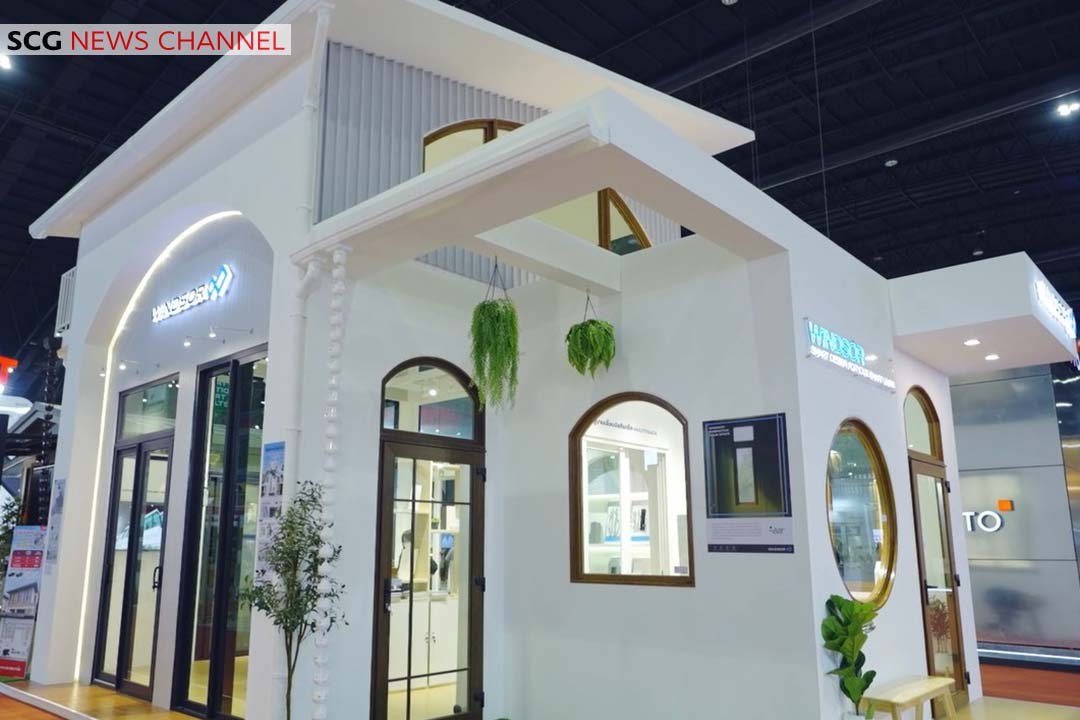 At the expo, WINDSOR also introduced the Right series doors and windows in a new color, Graphite Grey, which offers a unique touch different from regular paintwork, thanks to the distinctive laminate film technology from Germany. This is ideal for modern-style space designs. Additionally, WINDSOR unveiled its laminate touch vinyl insect screen that blend seamlessly with the door and window frames, ensuring a perfect aesthetic in every dimension of your home.
More information:  https://windsor.co.th
Published on: Jul 25, 2023
(Visited 20 times, 1 visits today)
ดาวน์โหลดข่าว