Bangkok – May 8, 2023 Lummus Technology, a global provider of process technologies and value-driven energy solutions, and Texplore Co., Ltd. (Texplore), a wholly-owned subsidiary of SCG Chemicals Public Co., Ltd. (SCGC), announced a commercial cooperation agreement to license and market "EXCENE™", Texplore's high density polyethylene (HDPE) technology. Leadership from both companies recently participated in a signing ceremony in Bangkok, Thailand.
"This latest business collaboration between Lummus Technology and Texplore marks the beginning of efforts to advance HDPE production technology and expands its reach in the global market, fostering sustainable growth and jointly bringing value to our clients," said Dr. Suracha Udomsak, Executive Vice President and Chief Innovation Officer of SCGC.
The licensing and marketing of EXCENE™ technology signify a boost to Lummus Technology's success by broadening its comprehensive product portfolio and production technology services. Leon de Bruyn, President and Chief Executive Officer of Lummus Technology, said, "Lummus has a long track record of partnering with industry-leading companies like SCGC, drawing on the shared knowledge and expertise of both firms to bring innovative production innovations to the market."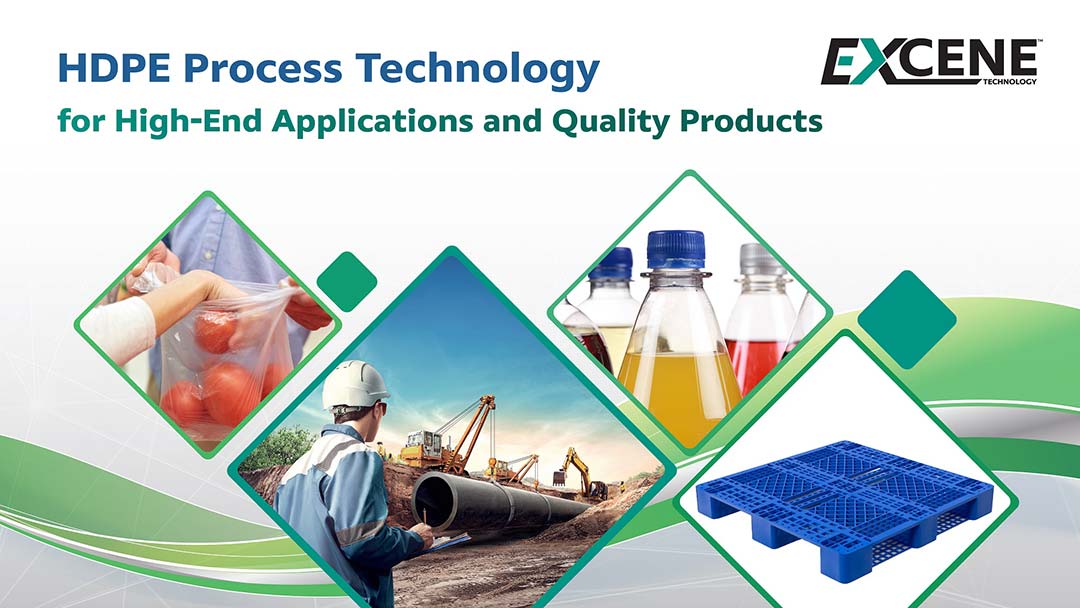 Under the agreement and partnership, Lummus Technology will exclusively license Texplore's EXCENE™, a proven proprietary HDPE process technology, which offers HDPE for the use in a variety of high-end applications and quality products. It is also reliable and simple process and operation.
This agreement includes producing engineering design for the plant construction, Texplore's EL-CAT™ Catalyst supply and services for plant commissioning and start up, as well as operations lifecycle services to complete the offering following Lummus Technology's strategy of being with the client at all times.
Well suited for high-capacity production, HDPE is a thermoplastic polymer that is one of the most versatile plastic materials. HDPE has a high strength-to-density ratio and is used to make a wide variety of products including large-diameter pipes and films, and more.
---
 About Texplore
Texplore Co., Ltd is a subsidiary of SCG Chemicals or SCGC, founded in 2011 and located in Bangkok, Thailand. As a solution provider for HDPE and other industrial clients, the company offers full-package products and services to maximize customer's operational efficiency and cost effectiveness.
To learn more about Texplore, visit https://www.texplore.co.th/.
About Lummus Technology
Lummus Technology is the global leader in developing technology solutions that make modern life possible and focus on a more sustainable, low-carbon future. We license process technologies in clean fuels, renewables, petrochemicals, polymers, gas processing หand supply lifecycle services, catalysts, proprietary equipment and digitalization to customers worldwide.
To learn more about Lummus, visit www.LummusTechnology.com.
Published on: May 8, 2023 
(Visited 201 times, 1 visits today)
ดาวน์โหลดข่าว