At the end of last year, Thai national swimmer Nuttapong "James Bond" Ketin won the gold medal and made new records during the 200m breaststroke for men at the 30th SEA Games in the Philippines. He revealed that the success was made possible thanks to new techniques in sports science taught by Professor Charoen Krabuanrat, an expert in sports science in Thailand, who inspired the swimming community in the country to seek and learn new knowledge relating to sports science.
With demand from those in the swimming community, Professor Charoen launched the workshop on "Managing Functional Training Programs for Swimmers" on February 14-16 at the Badminton and Sport Science Training Center on Nang Linchi Road which welcomed over 20 participants including swim coaches from several provinces and physical therapists.
After learning new techniques for swimming, participants said the program has renewed their hope in Thailand's swimming community, as the knowledge they learned during the three days of the program were new, challenging, fun, and applicable to their training.
Chumpop Intaranat, a professor at the Suranaree University of Technology in Nakhon Ratchasima province, said he heard about the training camp from a Line group in the swimming community. He immediately applied for the workshop as he was already interested in sports science and he has often heard about the work of Professor Charoen in the sports community. This workshop allowed participants to understand how to develop their swimmers, and most importantly, Professor Charoen advised them to systematically develop their athletes without focusing too much on the results. This method will allow the athlete to become successful when all factors are aligned.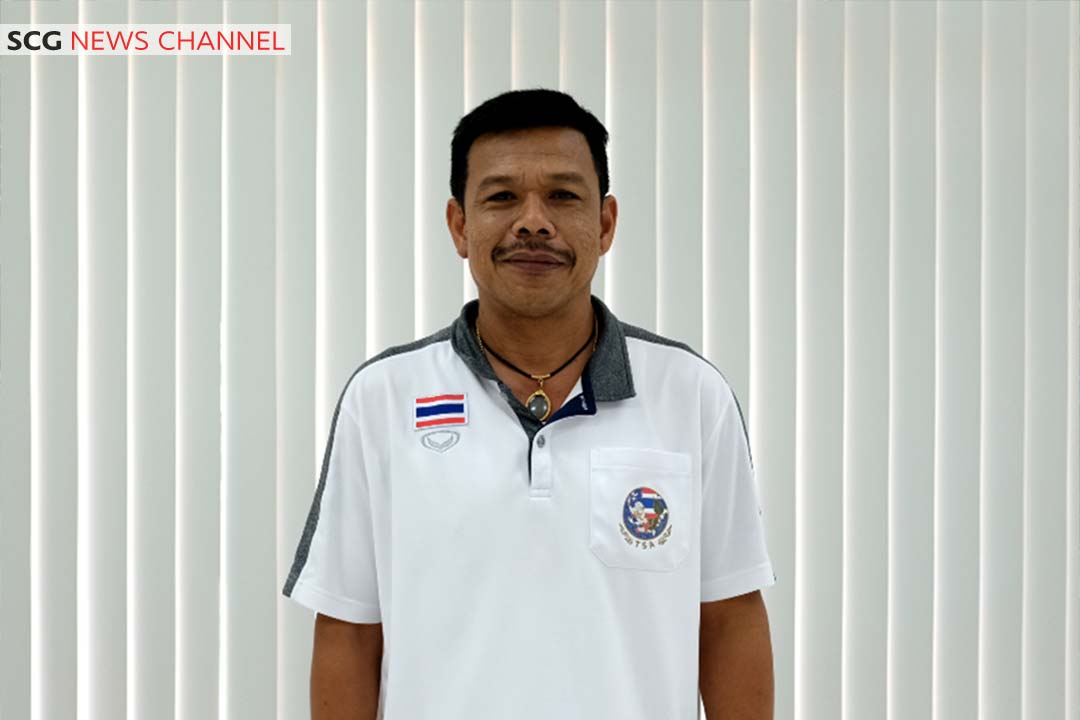 "Apart from sports science, the professor also gave psychological advice and suggested that coaches take a holistic view and understand that to become successful, athletes must follow the right system since childhood. Initially, parents should not emphasize on results, but their child to train, to gather new experiences, and grow into an athlete who is sustainably successful. This is the point that parents of athletes should understand."
Meanwhile, Prapas Tima, a teacher from Narinukun School in Ubon Ratchathani province, revealed that he is in charge of the school as well as the provincial swim team. As he is a physical education teacher, he wanted to modernize sports science. In the past, teachers would follow existing patterns without any clear directions. However, sports science has greatly evolved in the past few years. He said he had joined general functional trainings before which allowed him to use new techniques to improve the skills of his athletes. Though they did not make the national team, his students had participated in Thailand National Youth Games and Thailand National Games. Moreover, he had trained his swimmers to reach the semi-finals round at Thailand National Games with only four months of training.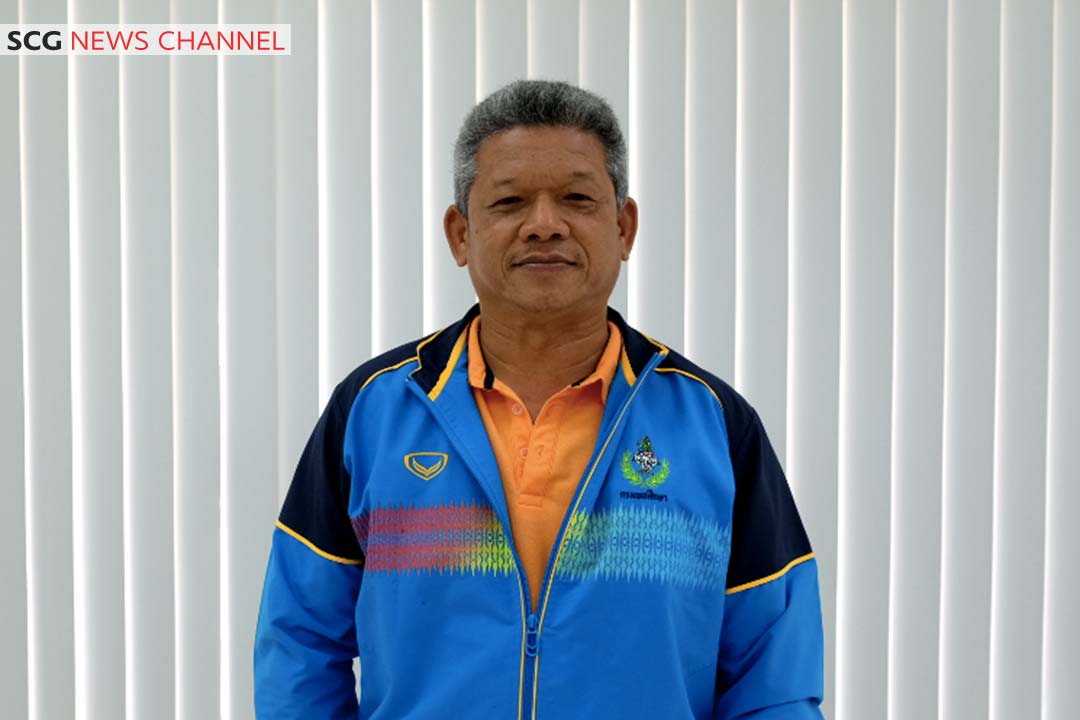 "Training with the professor gave me inspiration to try new things, and I also had a chance to ask questions during the workshop. With clear guidance, I was able to put the theory into practice to gain better results. The professor often said that we should not be shy to ask questions. To fully learn, we should ask and speak out. I would definitely join this workshop again."
On the other hand, Chanyanuch Tangmanosamrit, freelance physical therapist, revealed that not only do coaches and athletes understand the importance of sports science, physical therapists also realize that sports science can play a huge part in an athlete's training. As her job is taking care of swimmers aged 8-14 years old to train without injuries or with the least injuries possible, she is also responsible for the recovery of her swimmers. She added that everyone's body is different, and the development from infant to adult for each person is different, thus, everyone uses their body differently. With this training session, she is able to widely adapt new knowledge from the workshop as the session offered new techniques compared to what she has learned from institutes in and out of Thailand.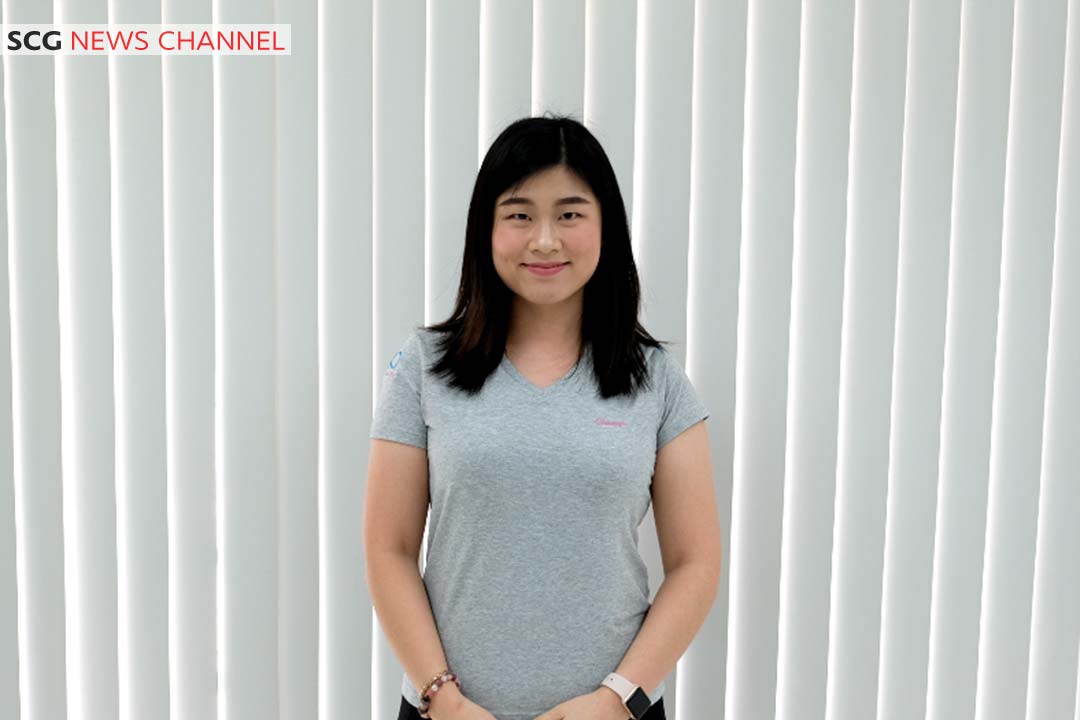 "This is the first time I attend a training session like this, and I was amazed to learn how far sports science has evolved. Professor Charoen has unique techniques that cannot be found in textbooks. I also learned that I still lack some knowledge, and the training allowed me to experiment and understand new things. Physical therapy is not just treating injuries relating to bones and muscles, but it is truly understanding the athlete's body, or the art of healing injuries, which greatly help expand my knowledge."
Professor Charoen said that this project was inspired by the success of James Bond, as he proved that with the correct training, an athlete could break his own record which was set eight years ago in only eight weeks. He added that he wanted the sports community to believe that Thais can achieve anything in the world. However, to do so, we must study and understand new knowledge, rather than just copy the practices of others. Moreover, coaches must do more than teach: they must also be teachers, advisors, training supervisors, managers, as well as be students themselves in order to constantly learn new things.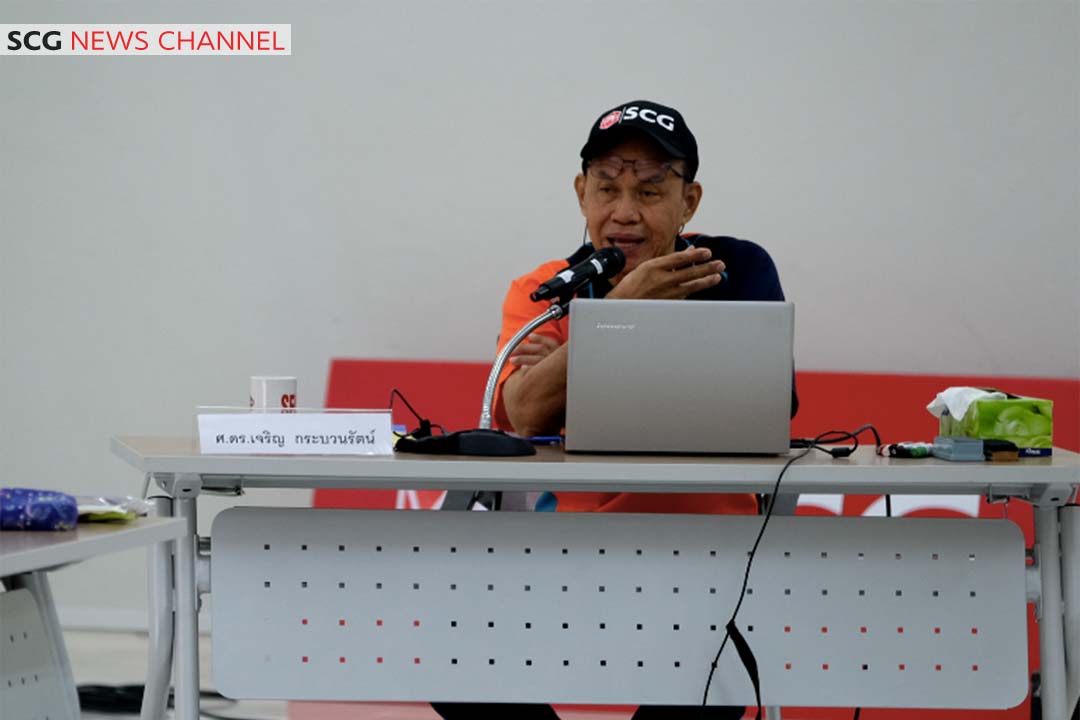 "For an athlete to be great, they do not need to train like others, however, they need to seek the right knowledge and techniques that fit their physical needs. Most importantly, coaches must not be too tough with their athletes, and they should not call their athletes stupid or incompetent as the coaches had trained these students themselves. All the knowledge that athletes have come from their coach. When they lose, coaches should give them the reason for their failure and find a way to fill that gap. Coaches should also teach their athletes to have morals, and to give back to society as well as those in need. Fame and victory do not stay forever, but if you teach an athlete to be a good person, they will always remain that way."
Though the training focused on the sports science relating to swimming, participants received much more than techniques. Professor Charoen also taught them about the psychology that will help athletes and parents accept the training of coaches, which will allow both the coach and the athlete to systematically and sustainably work together towards success.
(Visited 315 times, 1 visits today)