SCGP is accelerating investment plans to grow its foodservice packaging operations in anticipation of consumer megatrend. Production of pressboard foodservice packaging and molded pulp packaging will see capacity boosted by an additional 1,838 million pieces a year. These projects aiming at expanding overseas markets require 631 million baht of investment.
Mr. Wichan Jitpukdee, Chief Executive Officer, SCG Packaging Public Company Limited, SCGP, reports that, according to the Company's assessment, demands for foodservice packaging continue to stay on the upward trend as a result of changing consumer lifestyles as take outs and home delivery through various apps have become a megatrend that will contribute positively to the growth of foodservice packaging businesses.The overall outlook for foodservice business in ASEAN between 2021 and 2024 is poised to grow by an average of 6-7% a year.
Consequently, SCGP has been expanding its foodservice packaging production in recent years in response to rising consumer demands and changing lifestyles. Operations in Thailand and Malaysia have subsequently grown to meet demands in ASEAN and Japan, while recent acquisition of Go-Pak UK Limited (Go-Pak) enhances ability to expand its customer base globally.
Most recently, SCGP is proceeding with its investment in two new projects in a move to boost the growth of its foodservice packaging operations. Production capacities for pressboard foodservice packaging in Ratchaburi plant and the Binh Duong plant in Vietnam will be boosted by 1,615 pieces a year. Commercial startup is expected to be in the 3rd quarter of 2021.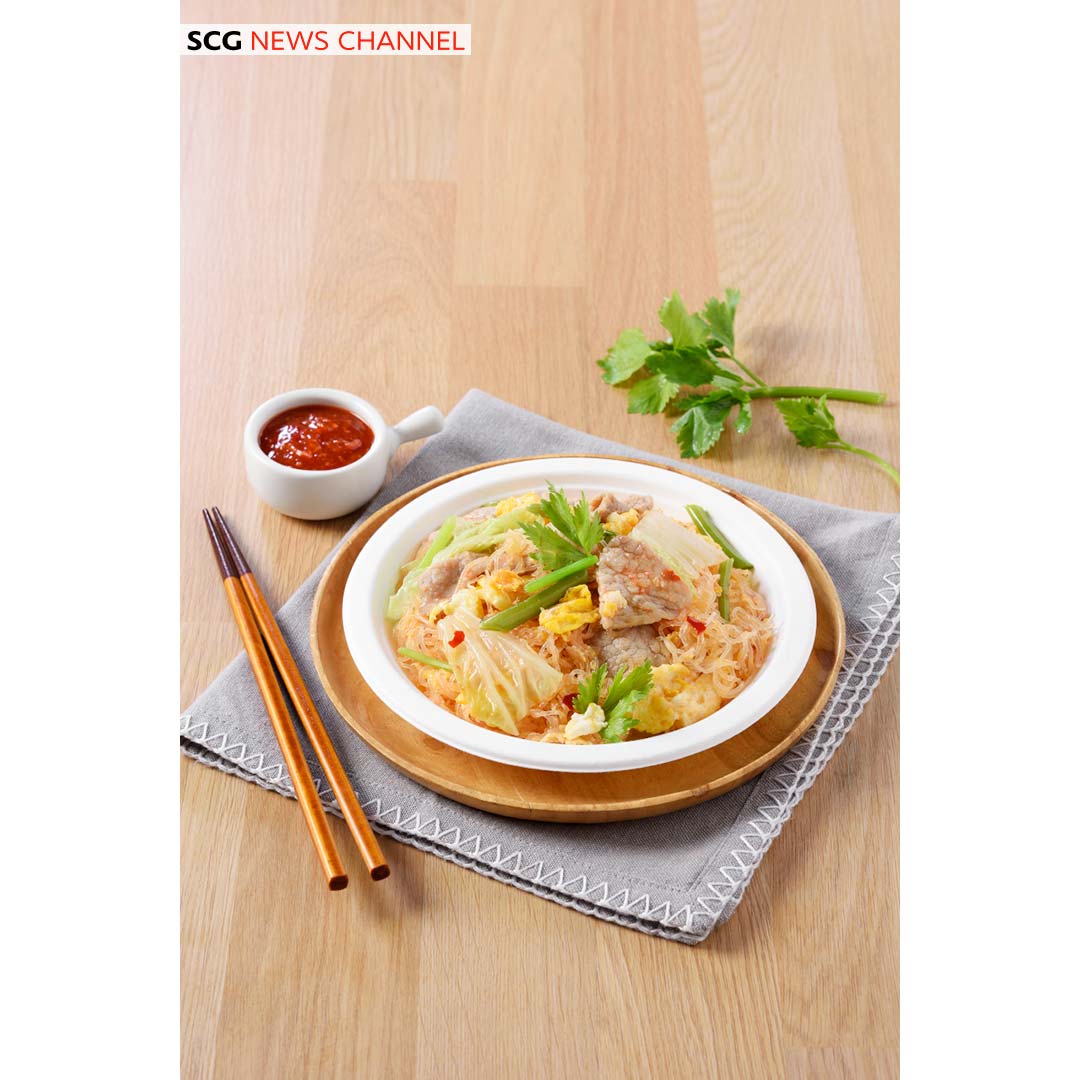 At the same time, investment has also gone into expanding the production capacity for molded pulp packaging by 223 million pieces a year in Kanchanaburi plant, where commercial startup is expected to be in the 2nd quarter of 2022. Investment for both projects is 631 million baht, which will boost production capacities in response to market expansion and growth in demands for foodservice packaging, especially in overseas markets.
"After accomplishing our expansion plans, we expect our annual revenue to increase by 35% as the result of the increased production capacities from the current foodservice packaging operations in Thailand, Malaysia and Vietnam combined, which will contribute to our sustained growth in ASEAN and beyond." says Mr. Wichan.
Published on: May 12, 2021
(Visited 233 times, 1 visits today)