Rayong, International Coastal Cleanup Day – 16 September 2023: SCG Chemicals, or SCGC, a regional market leader in the chemical business focusing on business growth and sustainability under the ESG (Environmental, Social, and Governance) framework, has joined forces to organize the "International Coastal Cleanup 2023" in partnership with the Industrial Estate Authority of Thailand and operators within the Rayong Industrial Estate. The event saw participation from more than 25 organizations and over 2,800 volunteers in a beach cleanup activity aimed at reducing waste entering the oceans, restoring coastal and marine ecosystems, and promoting resource recycling based on circular economy principles. Pichet Tangpanyarat, Managing Director of Rayong Olefins Company Limited, one of SCGC's subsidiaries, represented SCGC at the event's opening ceremony, presided over by Acting Sub-Lieutenant Pirun Hemarak, Deputy Governor of Rayong Province.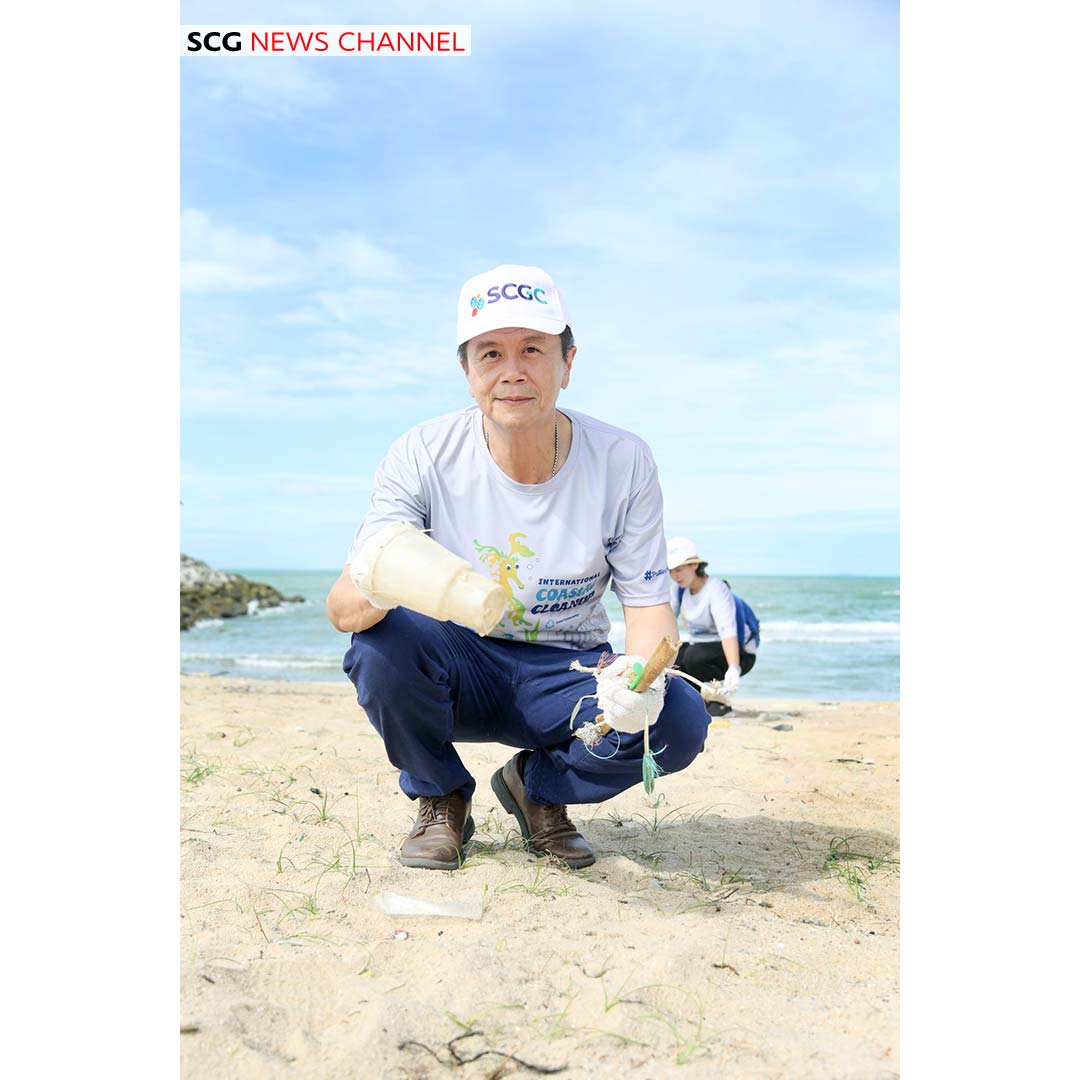 SCGC is aware of the issue of waste entering the oceans and the environment, which impacts not only marine life but also the livelihoods of local fishing and coastal communities, as well as the tourism industry, a significant revenue source for the country. SCGC has been continuously involved in restoring and balancing marine ecosystems for sustainable environmental management, in collaboration with various stakeholders, including the public sector, private sector, communities, youth, and volunteer employees, through the "Innovation for Better Marine" initiative. This program aims to address issues and drive marine conservation efforts using a "Three Readiness for the Ocean" model. The model encompasses "Ready to Unite," by not disposing of waste in water sources and properly sorting waste through the "Waste-free Community Project" in line with circular economy principles; "Ready to Collect," by collecting escaped litter on beaches, rivers, and canals using floating waste trap innovations and beach cleanup activities; and "Ready to Grow," by increasing marine animal populations and biodiversity through the SCGC Fish Home innovation.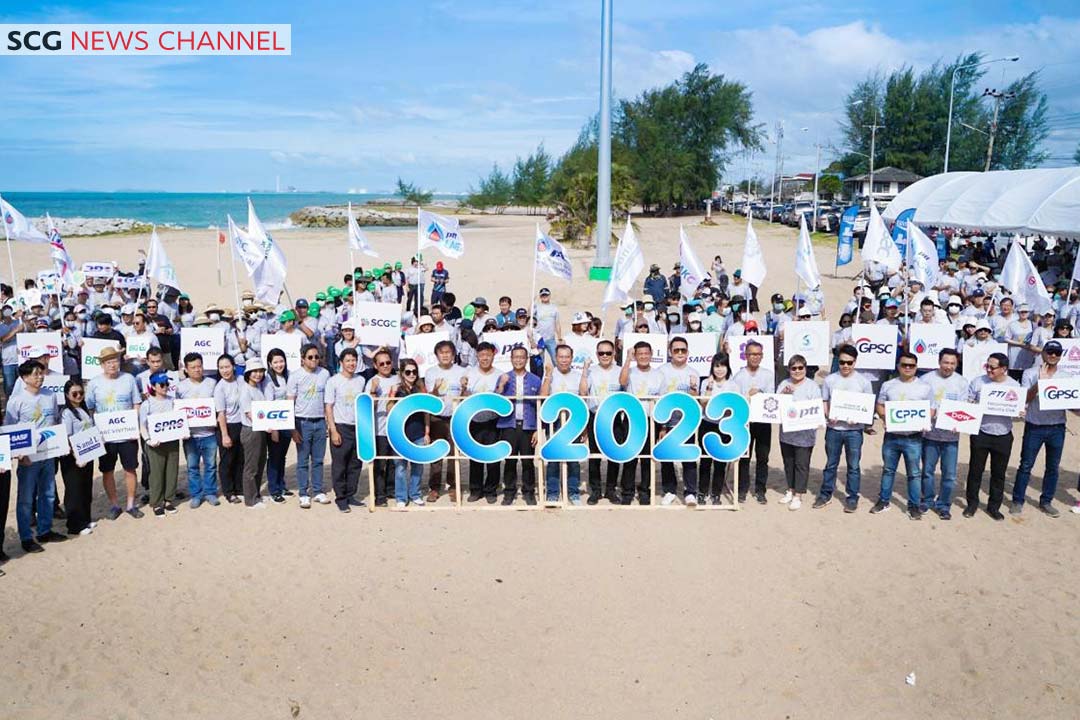 International Coastal Cleanup Day (ICC Day) is held annually on the third Saturday of September and serves as a global beach cleanup event. Rayong Province has been hosting this event for 21 consecutive years. For 2023, beach development initiatives were carried out across three areas, stretching from Laem Chareon Beach to Suchada Beach, covering approximately 10.2 kilometers, as well as around Nam Rin Beach, Payoon Beach, and Pla Beach, covering approximately 4.6 kilometers, and also around Mae Rumpueng Beach, spanning approximately 8 kilometers. A total of more than 6 tons of waste was collected by the more than 2,800 volunteers from various public and private sector organizations, civil society networks, and local communities. The data on the collected waste will be sent to Ocean Conservancy in the United States to be combined with global beach cleanup data, aiming for long-term and sustainable solutions to marine waste problems.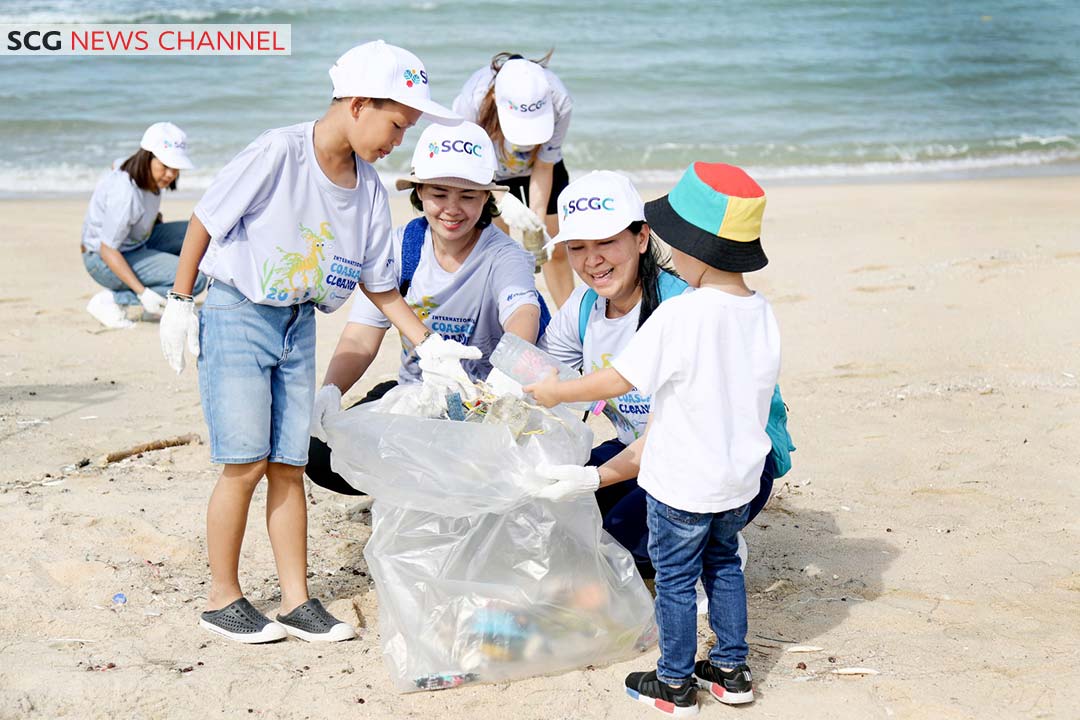 For more information: https://www.scgchemicals.com
(Visited 8 times, 1 visits today)
ดาวน์โหลดข่าว