SCG showcased its innovative and holistic products, services, and solutions for living that meet the need of the construction industry and home lovers at ACT FORUM'19, the international architect forum and building technology exposition. Held for the first time in Thailand, it came under the theme "Innovation for Better Construction and Living," presenting material technologies and solutions that improve construction and living standards. The forum takes place from the 14-17 November 2019 at Challenger Hall 3, IMPACT Muang Thong Thani.
In the event, SCG has showcased a comprehensive range of design and construction technologies that offer both functional and aesthetic features for commercial projects e.g., office buildings, hotels, shopping malls, and residential projects with environmentally friendly approach comprising Innovation, Inspiration, and Information regarding materials, products, and services for construction and decoration. In addition, SCG also provides solutions by SCG experts such as "SCG Consulting" for B2B customers to satisfy diverse needs including "Living Care" solution that offers consultation and holistic healthcare design for better living of all ages; "Green Building and Well-Being" that offers consultation for environmentally-friendly construction and quality of life improvement; "Energy Management" that offers consultation on energy-saving building design and usage and comfort living; and "SCG Solar Roof Solutions" that offer holistic clean energy utilization.
SCG also presented other products and services namely "SCG Lean-to-Roof System" for low-slope roof of modern-style buildings with heat and sound insulation technology, long lifespan and no leakages; "SCG D'COR" decorative materials made from fiber cement with x-trusion technology which makes the product durable and suitable for both exterior and interior use; SCG SmartBoard HD Fretwork" with made-to-order perforated patterns and designs; "KMEW" wall decorative materials from Japan with simplistic clip-lock installation system and self-cleaning function to minimize stain; "Zandera Acoustic" decorative wall panel with sound absorption; "COTTO Tile" that make space exceptionally stylish; "OVAL Collection" by Naoto Fukasawa that captures minimalist aesthetic; and "SCG Landscape's UVT – Ultimate Virtual Technology" that harness the virtual reality technology to simulate color and patterns on concrete floor tiles.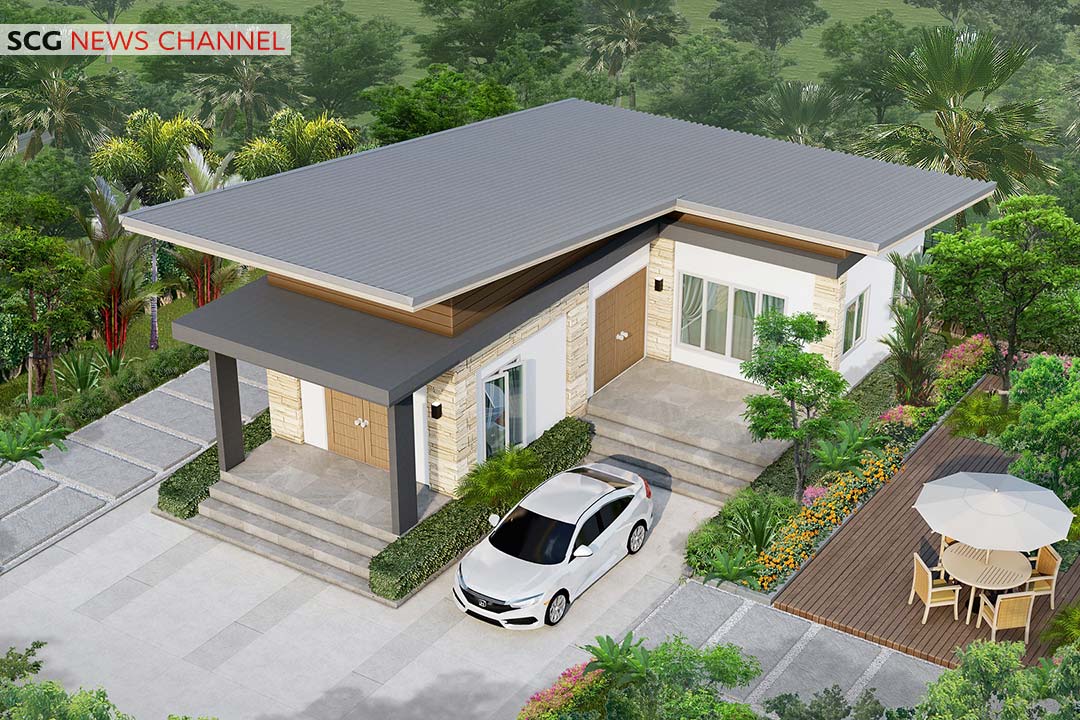 Architects, real estate developers, or home lovers can explore innovations for construction and living at SCG booth at ACT FORUM'19 from 14-17 November at Challenger Hall 3, IMPACT Muang Thong Thani. Check out other news of SCG at http://scgnewschannel.com / Facebook: scgnewschannel / Twitter: @scgnewschannel or Line@: @scgnewschannel
(Visited 485 times, 1 visits today)
ดาวน์โหลดข่าว