SCG demonstrates green innovation in APEC 2022 Thailand with potential to connect all parties for recovering the economy after COVID–19 and carrying out transformation amid global challenges through SCG's Energy Transition Solution and Green Polymer Solution, as well as joint investment for bio–ethanol dehydration plant for bio–ethylene and bio–polyethylene production. The group also promotes a skill development program for stable income and narrow social inequality. It is getting ready to launch the world's first and only artificial coral reefs in the shape of "Chalom"or a woven bamboo basket as its readiness in driving toward the BCG.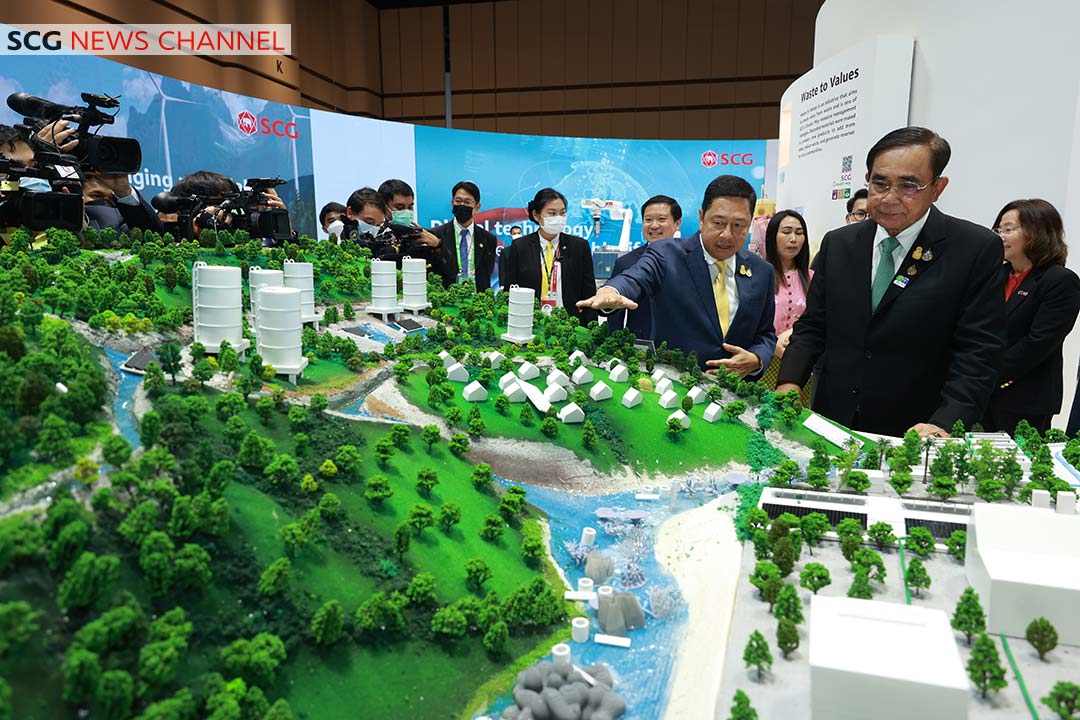 Mr. Nithi Patarachoke, President of Cement–Building Materials Business at SCG, said "SCG intends to bring together our expertise, join efforts with all parties and create linkages for new opportunities for revitalizing the economy after COVID-19 into a balance of the society and the environment. We have a high hope that we can help empower the power of the strong, sustainable economy consistently. SCG showcases the Energy Transition Solutions with an aim to reduce greenhouse gas emissions. For example, the agricultural waste "Biomass" is used to replace fossil energy in production process, while the integrated clean energy solution "SCG Cleanergy" comes in the form of smart grid to manage clean energy for easy trading of power generated by clean energy."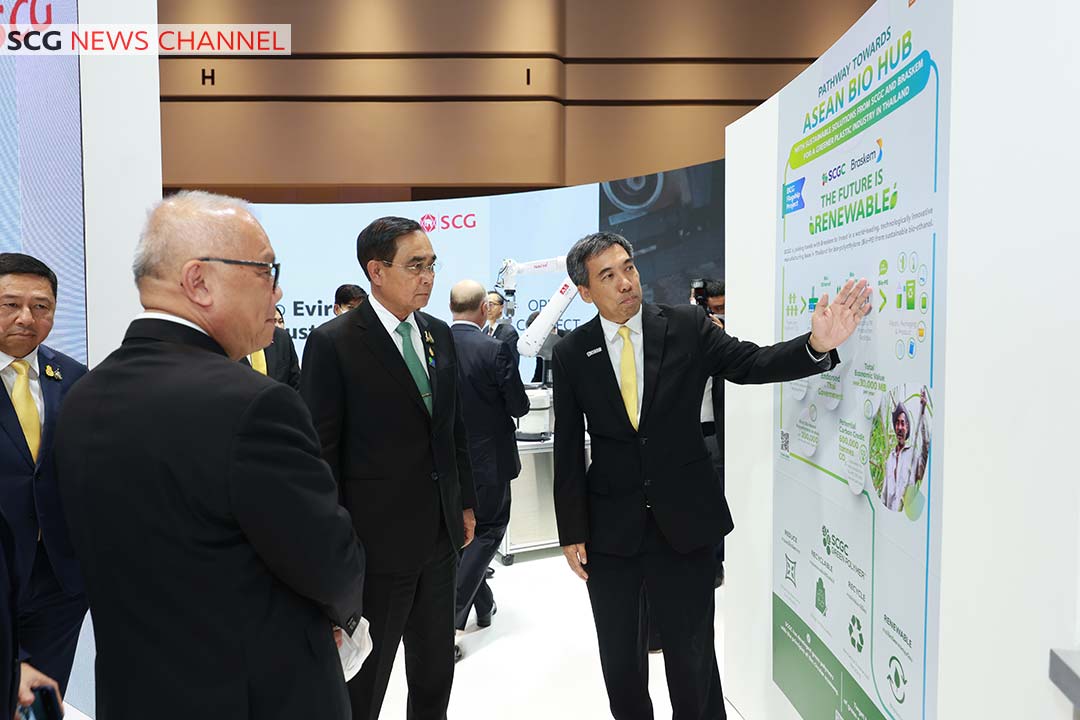 Dr. Suracha Udomsak, Executive Vice President and Chief Innovation Officer, SCGC, added "SCG Chemicals or SCGC is committed to operating in accordance with the Bio-Circular-Green (BCG) Economic Model by creating the green polymer solution under the brand "SCGC GREEN POLYMER." Our aim is to develop green innovations and optimize the use of natural resources. SCGC also joined force with Braskem, the world's largest biopolymer manufacturer from Brazil, to invest and construct a "bio–ethanol dehydration plant to produce bio–ethylene and bio–polyethylene" to satisfy growing demand for bio-plastic products."
SCG presents its diverse innovations and collaboration aimed at recovering the economy after COVID-19 under a concept "Together to Sustainable Future" in APEC's Economic Leaders Forum (APEC 2022) at Queen Sirikit National Convention Center (QSNCC) during November 14-19, 2022. The group launches the world's first and only "Artificial Coral Home in the shape of Chalom – the logo of APEC 2022 Thailand." The Chalom-shaped artificial coral home is made of SCG's eco-friendly innovation for the marine ecosystems – the low-carbon hydraulic cement for structural work and printed with CPAC 3D Printing Innovation – the printing technology that comes with beauty, construction speed and less material waste by 70%. In collaboration with APEC 2022 Thailand, the Artificial Coral Home will be placed in the ocean to revive damaged natural coral reefs, foster a greater biodiversity in the marine ecosystems, promote tourism and general sustainable income for communities.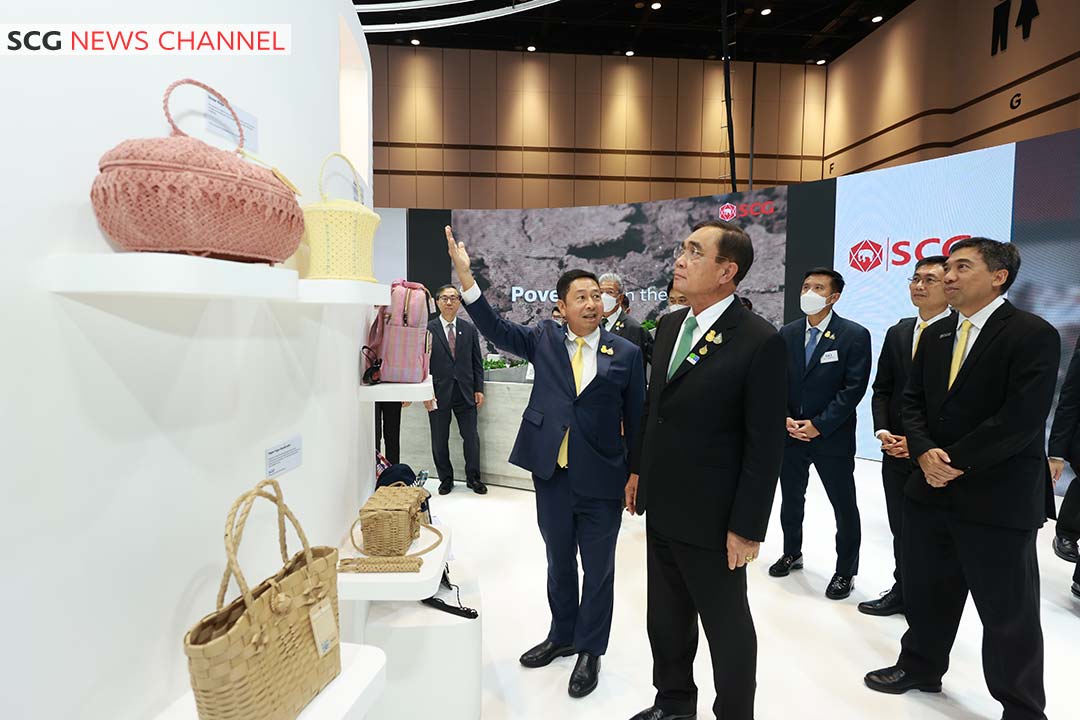 In addition, SCG offers the "In–Demand Skill Development Project" for enterprise communities, home mechanics and truck drivers, aiming to provide opportunities for communities and persons adversely affected by the economic crisis to have occupations with stable income.
Mr.Tanee Sangrat, Director–General of the Department of Information and spokesperson of the Ministry of Foreign Affairs, said "APEC 2022 Thailand extends the principles of BCG, allowing a broader aspect for trade and investment, encouraging people in the society for good quality of life, while minimizing impacts on the environment.  And all economies put prioritization on these matters through targets for net greenhouse gas zero, economic integration as well as sustainable resources management. All of these will find a success, all parties need to empower and gather their capabilities. Thailand's internationally-recognized private sector will play a vital role in connecting new opportunities to drive the green economy after COVID-19."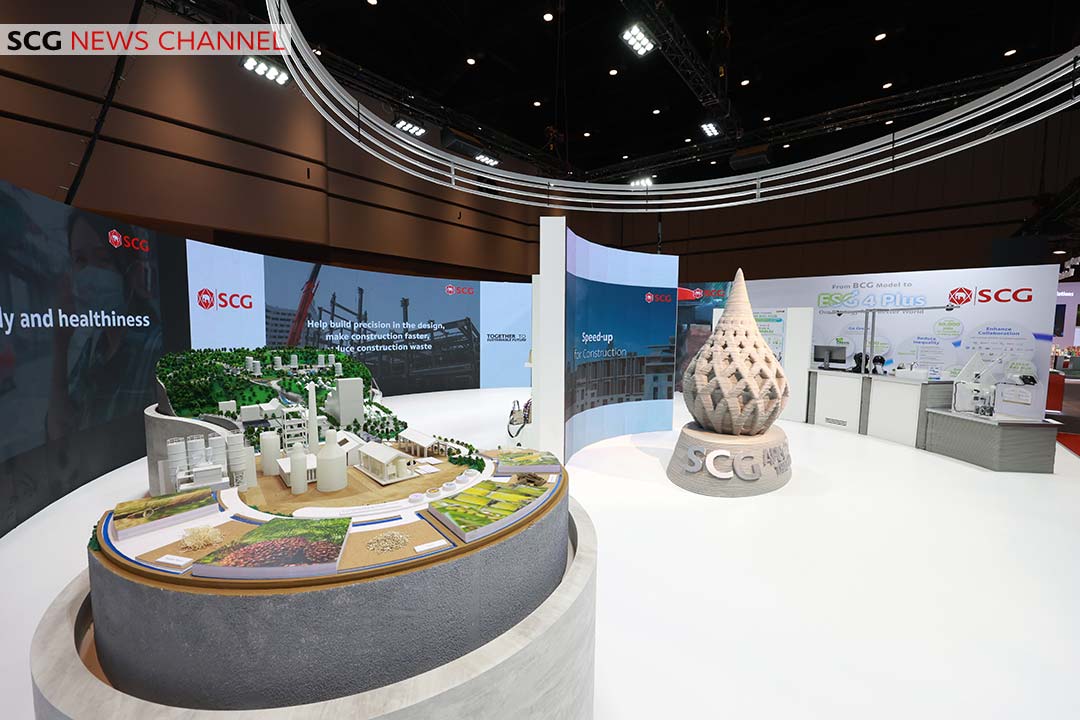 For more SCG innovation for living solutions, better communities, and a healthier environment Please visit https://www.scg.com/esg/ https://scgnewschannel.com / Facebook: scgnewschannel / Twitter: @scgnewschannel / Line@: @scgnewschannel
Published on: Nov 14, 2022 
(Visited 170 times, 1 visits today)