Chiang Mai: 30 June 2022: SCG paraded its innovations to the north of Thailand under the theme "ESG 4 Plus for Us and the Planet," introducing its cutting-edge technologies and innovations and environmentally friendly solutions for enhancing the quality of life, combating global warming, and promoting recycling. Among the highlighting innovations were SCG Green Choice, environmentally responsible products and services to offer eco-friendly options; Hybrid Cement for structural works that helps reduce CO2 emissions, SCG GREEN POLYMERTM which is innovative plastic solutions; SCGP Recycle, source-based waste separation solutions; OptiBreath® packaging, which can prolong fruit and vegetable freshness and reduce waste while improving quality of products for export. SCG highlights its business direction with a strong emphasis on business for societal and environmental sustainability, aiming to achieve zero-greenhouse gas emissions by 2050 and promoting job-creation initiatives to reduce social inequality. The exhibition was held at the FTI Expo 2022: SHAPING FUTURE INDUSTRIES organized by the Federation of Thai Industries from 29 June to 3 July 2022 at Chiang Mai International Exhibition and Convention Centre.
Mr. Thammasak Sethaudom, Vice President – Finance and Investment of SCG, disclosed that SCG has been working to combat climate change, loss of nature, and social inequality as a result of the economic crisis based on the ESG 4 Plus targets: "Set Net–Zero – Go Green – Reduce Inequality – Embrace Collaboration" on top of upholding fairness and transparency. These targets are our primary means of achieving sustainable ESG objectives and net-zero greenhouse gas emissions by 2050. In addition, SCG has also invested in research and development, the manufacturing process of innovations, products, services, and solutions, and the incorporation of the circular economy throughout the production process to ensure resource usage efficiency while using less energy in the production process, as well as maintaining or enhancing the product's properties with longer service life and recyclability. Examples include SCG Green Choice, an environmentally responsible product and service line that enables customers to engage in environmental stewardship; SCG Hybrid Cement for structural work with a target to reduce 300,000 tons of CO2 by 2022; and SCG Floating Solar Solutions, Thailand's first floating solar pontoon with mounting systems.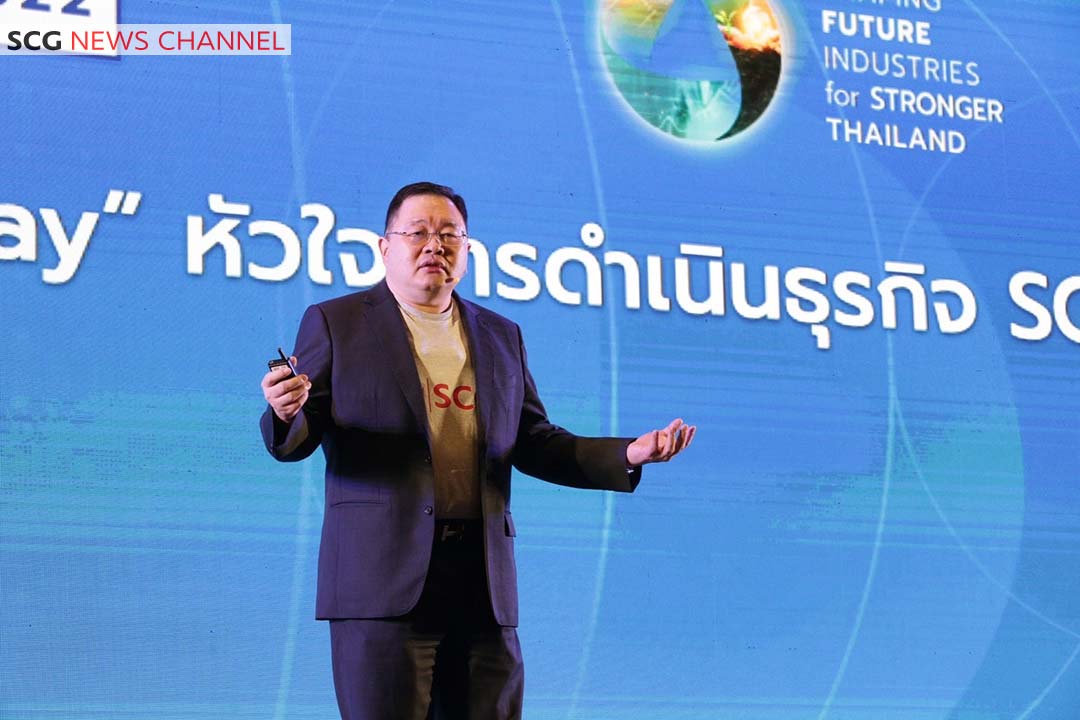 SCG is concerned about economic conditions that disproportionately affect all sectors. As a result, it has sped up professional skills development to meet market demands and generate stable income for communities and the unemployed on top of reducing inequality. SCG has set a target of creating 20,000 jobs by 2025. Examples are the online platform "Q-CHANG," which connects homeowners in Thailand with reliable handymen across Thailand; a partnership with the Department of Skill Development to empower local handymen, which has helped them earn over 40 million Baht in revenue; the Taksa Pipat School (SCG Skills Development School) to create gentleman drivers and road safety; and the "Community Power" project, which teaches communities about processing products and creates long-term jobs in 11 provinces.
"SCG understood that a single organization cannot tackle this problem on its own. Throughout the past 11 years, SCG has acted as an intermediary in coordinating with all sectors in Thailand, ASEAN, and the world to promote ESG to make a low-carbon society a reality in Thailand and to make our planet a livable place for future generations," said Thammasak.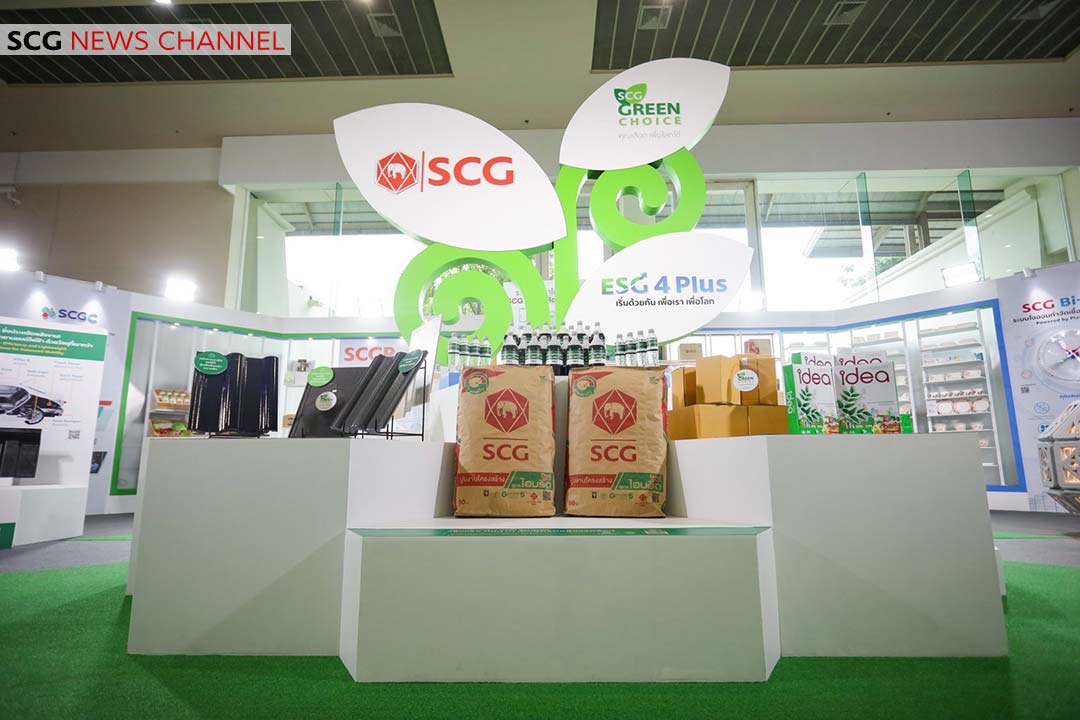 Mr.Niwat Athiwattananont, Technology & Product Development Director of SCG Chemicals or SCGC, said that SCGC aspires to become Chemical Business for Sustainability with the belief that the circular economy will be able to solve challenges effectively. It has created and developed technologies to bring about innovations under the brand name "SCGC Green Polymer" to highlight innovative plastic solutions that meet functional needs and promote environmental responsibility. The solution series encompasses four areas: 1) Reduce by offering SMX product series that use less plastic resins while retaining the same properties, 2) Recyclable by adopting the design for recyclability; 3) Recycle by recycling high-quality plastic; and 4) Renewable by using bioplastics or bio-compostable materials. The goal is to engage customers in using environmentally friendly products. And to encourage a sustainable waste solution, the "Upcycling Milk Pouches Project" was initiated, in which used milk pouches are repurposed into "recycled chairs." The project has been implemented in over 1,300 schools nationwide, including six schools in Rayong.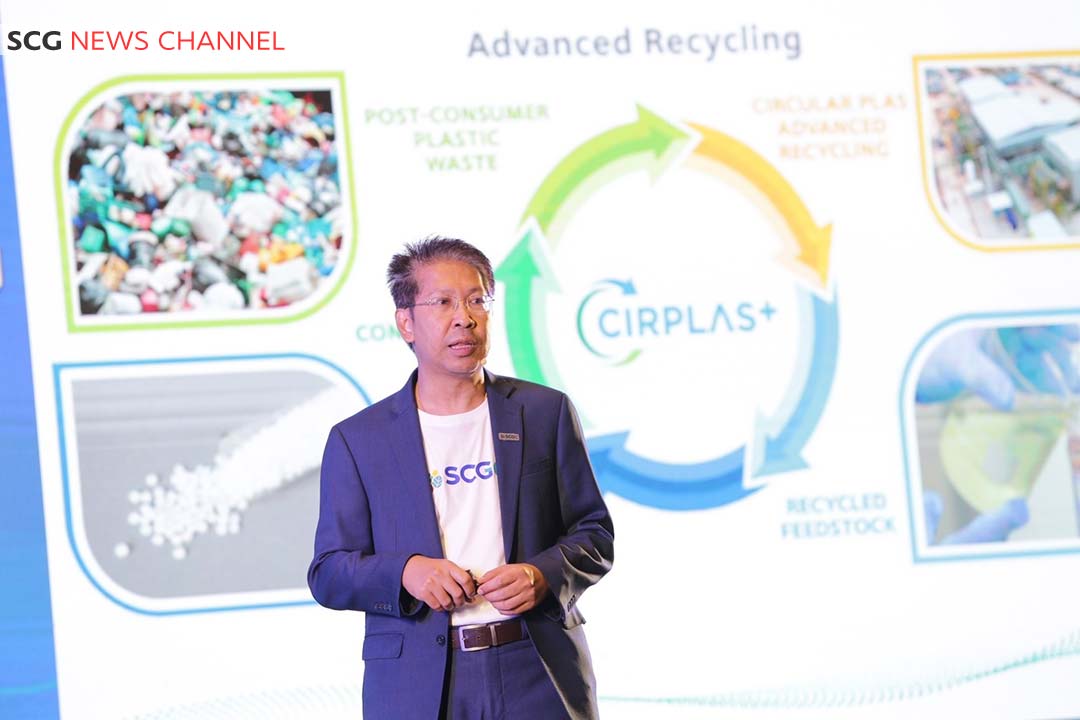 Mr. Suchai Korprasertsri, Chief Operating Officer, Consumer and Industrial Packaging Business of SCG Packaging Public Company Limited or SCGP, said that SCGP aims to respond to emerging environmental trends and shifting customer behaviors by developing a vast array of packaging solutions to meet the diverse needs of customers. Examples include innovations to extend shelf life and preserve smell and taste, such as OptiBreath® packaging, which can prolong fruit and vegetable freshness and reduce waste while improving the quality of products for export; innovations that use fewer resources and meet the needs of customers, such as Green Carton packaging, which maintains the same robustness but uses 15 to 20% fewer resources; food safety packaging that promotes tourism and environmental protection like FEST; and SCGP Recycle, which are source-based waste separation solutions. These solutions place a strong emphasis on resource efficiency based on the concept of the circular economy through efficient waste management to provide customers with different options to choose the best to enhance their quality of life together with social and environmental care.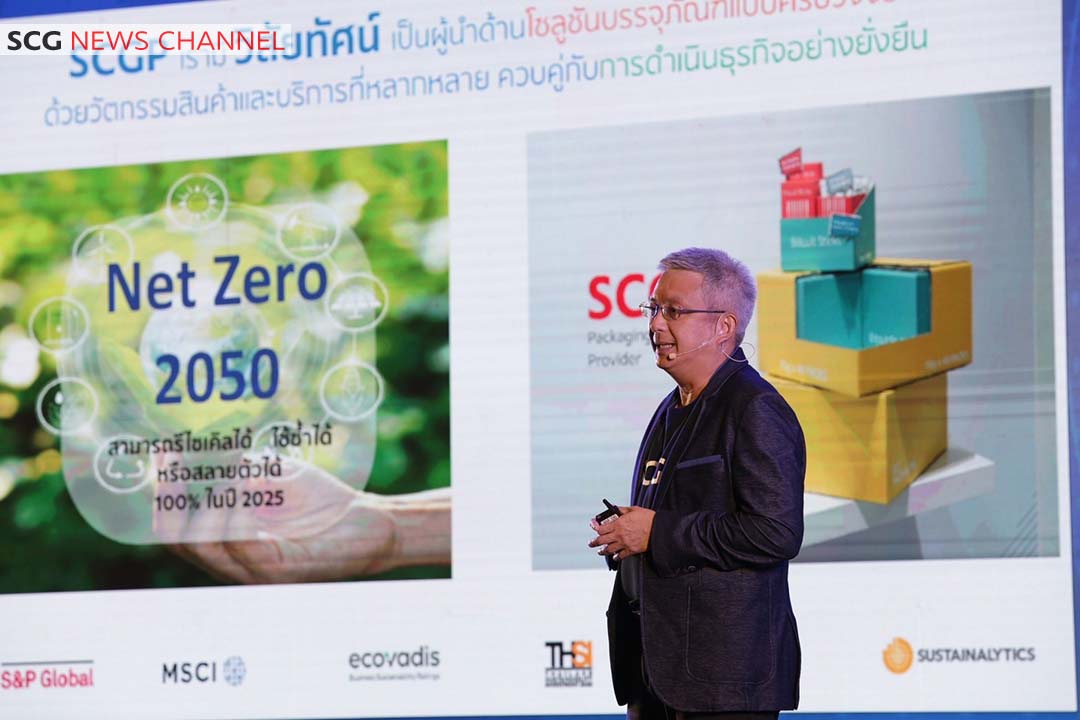 FTI Expo 2022: SHAPING FUTURE INDUSTRIES was held in Chiang Mai International Exhibition and Convention Centre from 29 June to 3 July 2022 from 10:00 to 20:00 hours. The theme of the SCG's booth was "ESG 4 Plus for Us and the Planet." The booth presentation was split into two zones: ESG Zone, which emcompassed ESG-based business operation strategies, and Innovation Zone, which showcased eco-friendly products, services, and solutions.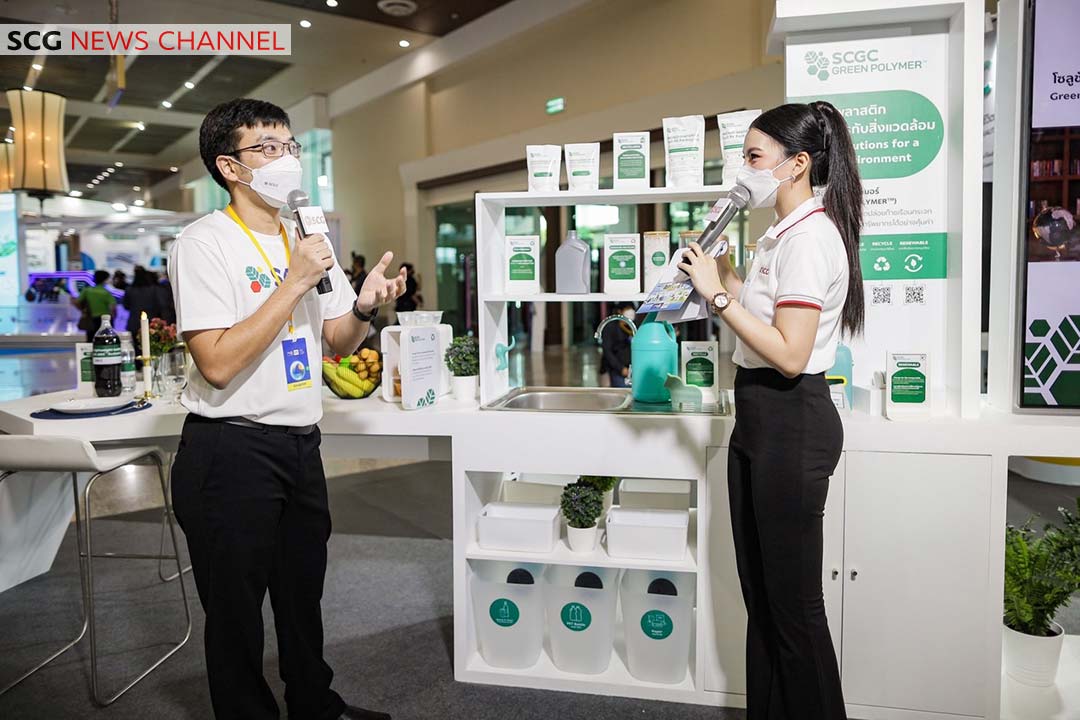 Published on: Jul 14, 2022
(Visited 240 times, 1 visits today)
ดาวน์โหลดข่าว