SCG has been ranked the world's No. 1 in the Dow Jones Sustainability Indices (DJSI) in the construction materials industry and received the highest score in the environment due to its implementation of the ESG 4 Plus strategy aimed at solving the climate change crisis and social inequality. SCG aims to achieve net zero greenhouse gas emissions by 2050, develop skills and create 50,000 jobs, invent innovative solutions and digital technologies to improve the quality of life for customers, and partner with organizations to leave a sustainable planet to future generations.
As of 23 September 2022, SCG achieved the highest score in the S&P Global Corporate Sustainability Assessment in the Construction Materials Industry and obtained the highest environmental scores. It is also the first organization in ASEAN to become a DJSI member since 2004. The accomplishment is attributable to the business's commitment to operating with ESG 4 Plus to fulfill the goals of "Set Net–Zero, Go Green, Reduce Inequality, Embrace Collaboration, plus harnessing good governance." SCG seeks to achieve net-zero greenhouse gas emissions by 2050 and is determined to research and develop solutions and digital technologies to satisfy the needs of consumers, in addition to implementing resource efficiency. Examples of its actions include increasing the usage proportion of clean energy and renewable energy such as biomass from agricultural waste and fuels from RDF; solar energy such as "SCG Solar Roof Hybrid System" with equipped batteries that can store power for day and night use; plastic innovation SCGC GREEN POLYMER™; Recycled papers to reduce resource consumption and global warming; CPAC 3D Printing Solution, a 3D printing technology that enables diverse designs to be printed swiftly, reducing waste.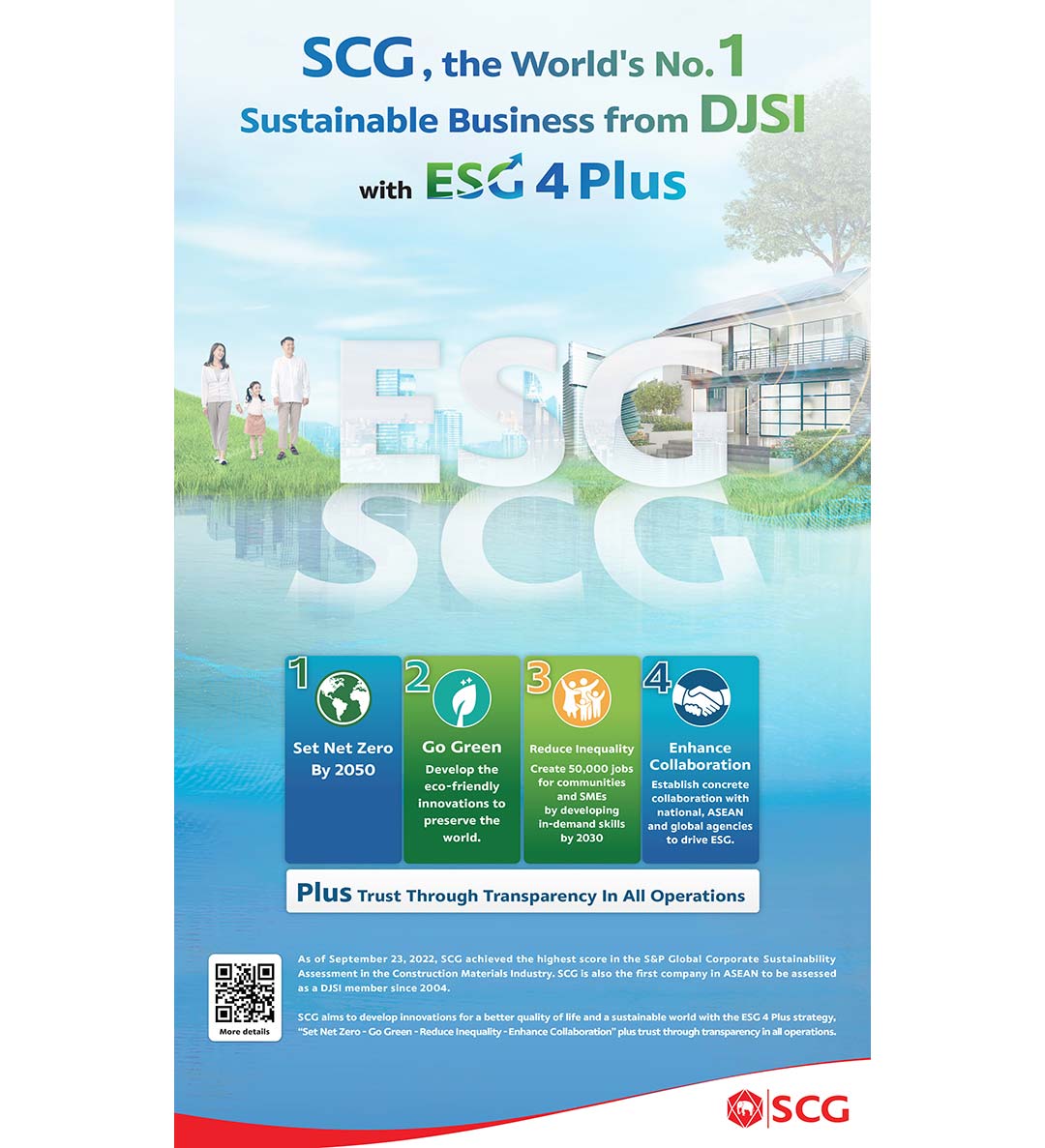 Furthermore, SCG also develops innovative green packaging products under the label "SCGC Green Choice" that conserve energy and promote good health. It is Thailand's first company to introduce such label to certify products and services, offering customers alternatives to engage in environmental protection actions. At the same time, SCG strives to alleviate social inequality by developing vocational skills and creating jobs and incomes for 50,000 people in communities and SMEs, such as handymen, truck drivers, processed products, and e-commerce. It has also partnered with organizations in Thailand, ASEAN, and worldwide to promote ESG-driven business and pass a sustainable world on to future generations.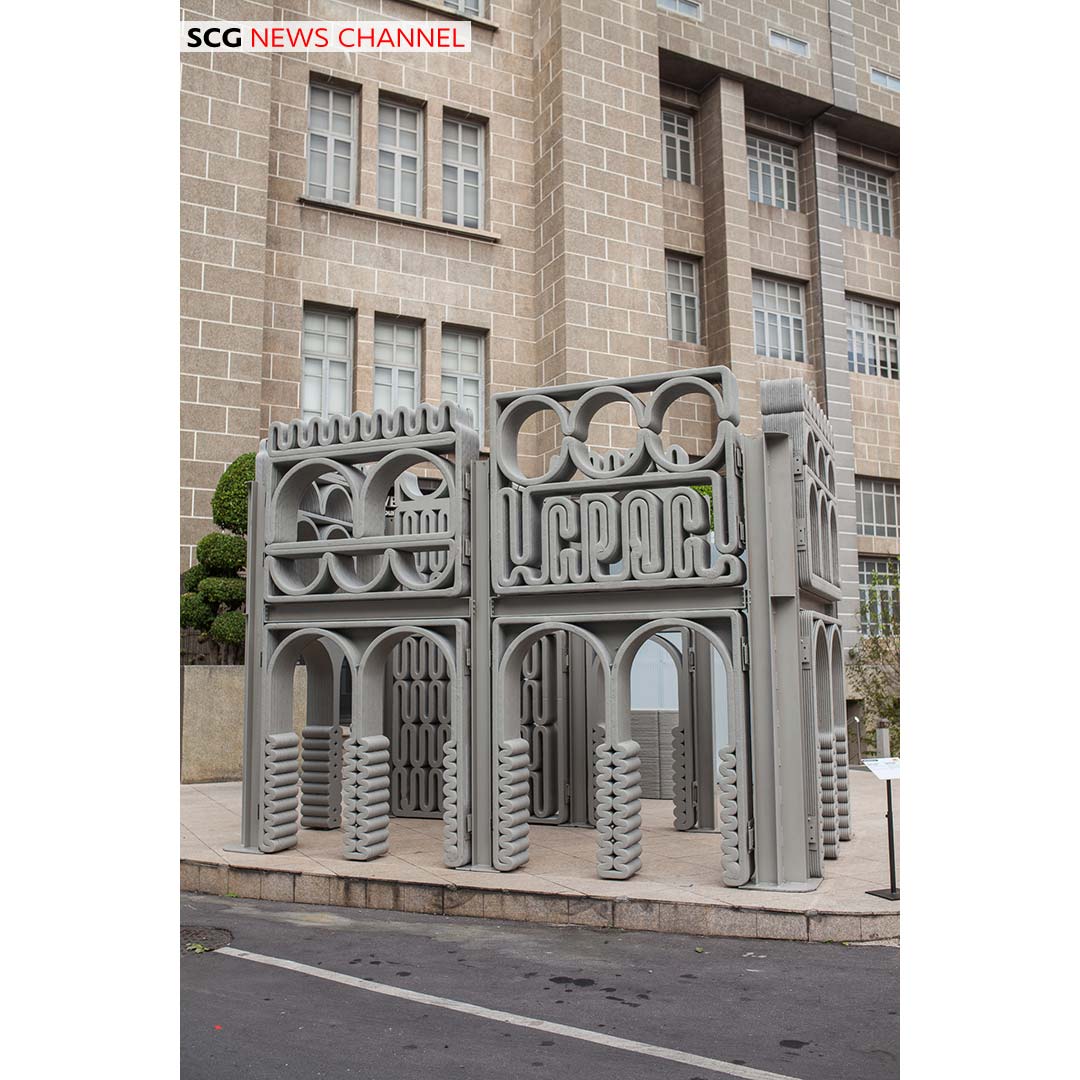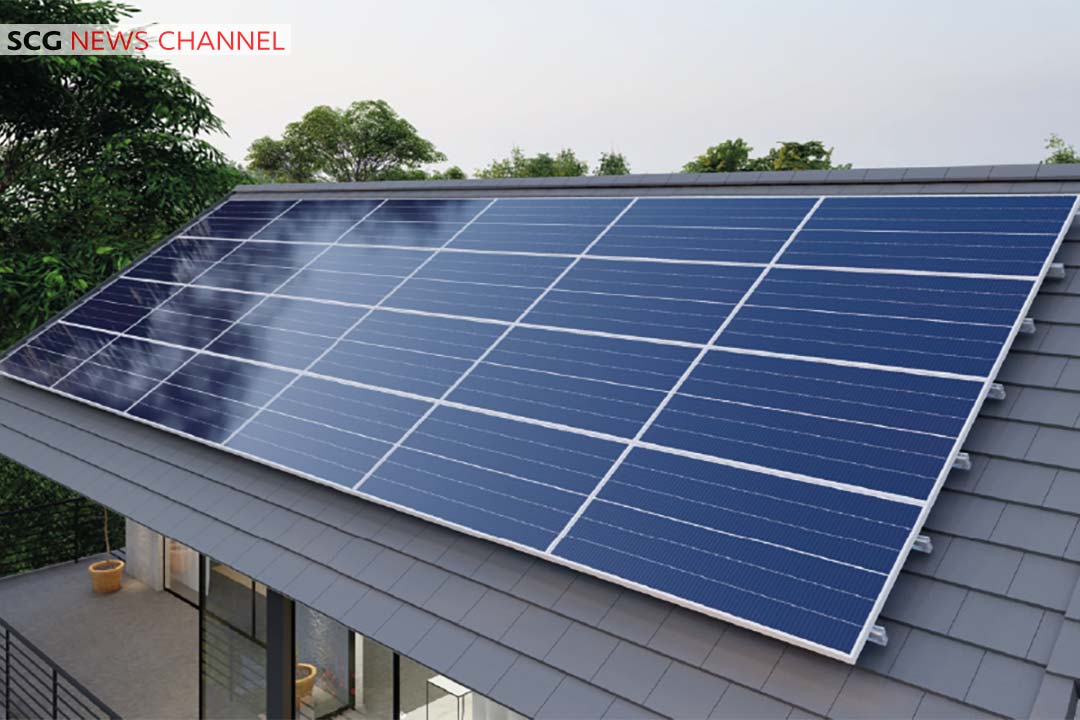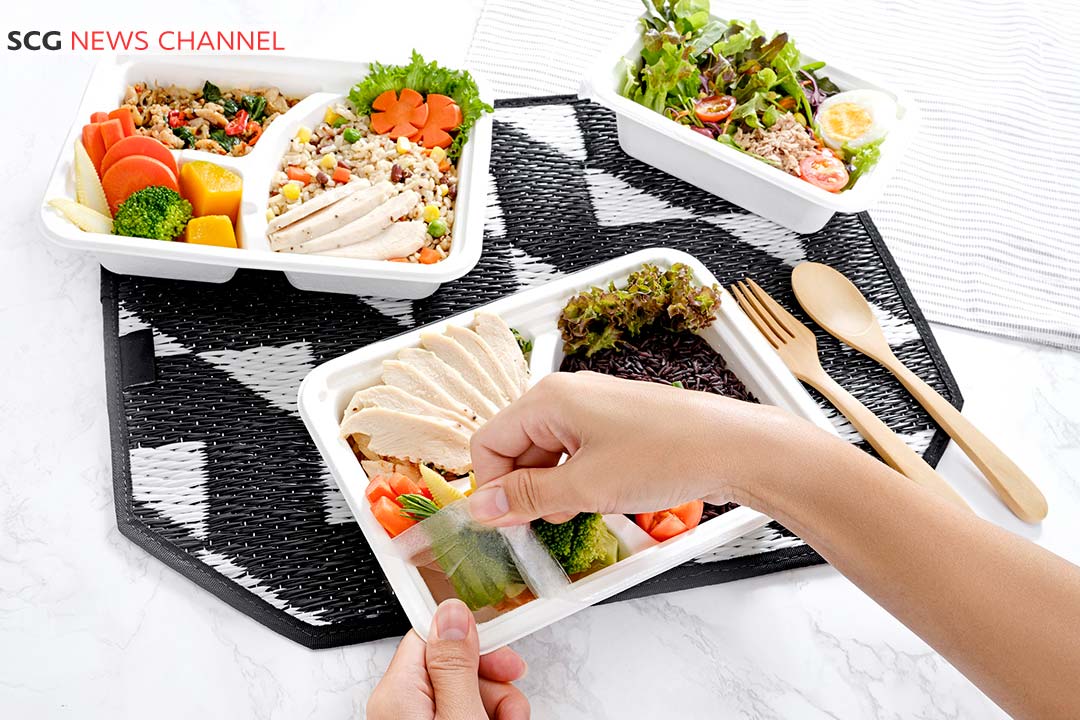 Published on: Sep 24, 2022
(Visited 467 times, 1 visits today)