Bangkok: 26 January 2023 – SCG announced operating results for FY2022 that demonstrated increased sales revenues with decreased profitability caused by dramatically increasing energy costs, inflation, China's economic slowdown, and a petrochemical trough. In response, SCG accelerates the expansion of new businesses and prioritizes green products to fulfill the demands of megatrends to seize opportunities during economic recovery and sustain growth. Its renewable energy business rose by 78%, green polymer sales exceeding 140,000 tons and expanding by 5 times, with energy-saving solutions being positively received by the market with 40% growth, and fostering innovation for sustainable packaging. LSP has recently been prepared to begin production to market in mid-2023. SCG ensures solid finances by tightly maintaining liquidity, cutting costs, and investing prudently in accordance with the strategy.
Roongrote Rangsiyopash, President and CEO of SCG, said, "SCG's operating results for FY2022 revenue was 569,609 MB, an increase of 7%. Profit for the Year was 21,382 MB, down 55% due to the economic slowdown, petrochemical trough, and rising energy costs. Meanwhile, in Q4/2022 Profit for the Period stood at 157 MB. If feedstock cost adjustments, asset impairment and others were excluded, Profit for the Period would have been 1,070 MB, a decline of 66% q-o-q. All of these are the result of multiple crises stemming from the Russia-Ukraine conflict, rapidly soaring coal and electricity prices, inflation, THB fluctuation, China's economic slowdown, and the largest petrochemical trough in 20 years. SCG, on the other hand, has closely monitored the situation and quickly adjusted to lessen its impact on the company as a whole by putting an emphasis on maintaining financial stability, cutting costs by utilizing renewable energy sources and digital technology in the production, and prudently strategizing its investment decisions. The result was a healthy cash balance of 95,000 MB. In the meantime, recent challenges have also generated new business opportunities, particularly the demand for green products, which are a major global trend and are constantly growing, such as renewable energy, green polymer, energy-saving solutions, and sustainable packaging. In 2022, SCG Green Choice sales went up by 34% or represented 51% of total sales, exceeding the growth target. All SCG business units are ready to step forward to strengthen their businesses.
As the tourism and consumption sectors rebound in 2023, the Thai economy is expected to recover. At the same time, ASEAN markets improve with China's reopening. After winter, coal prices are expected to decline. Inflation began to signal a slowdown. SCG believes that we will be able to overcome this crisis and adequately address new needs."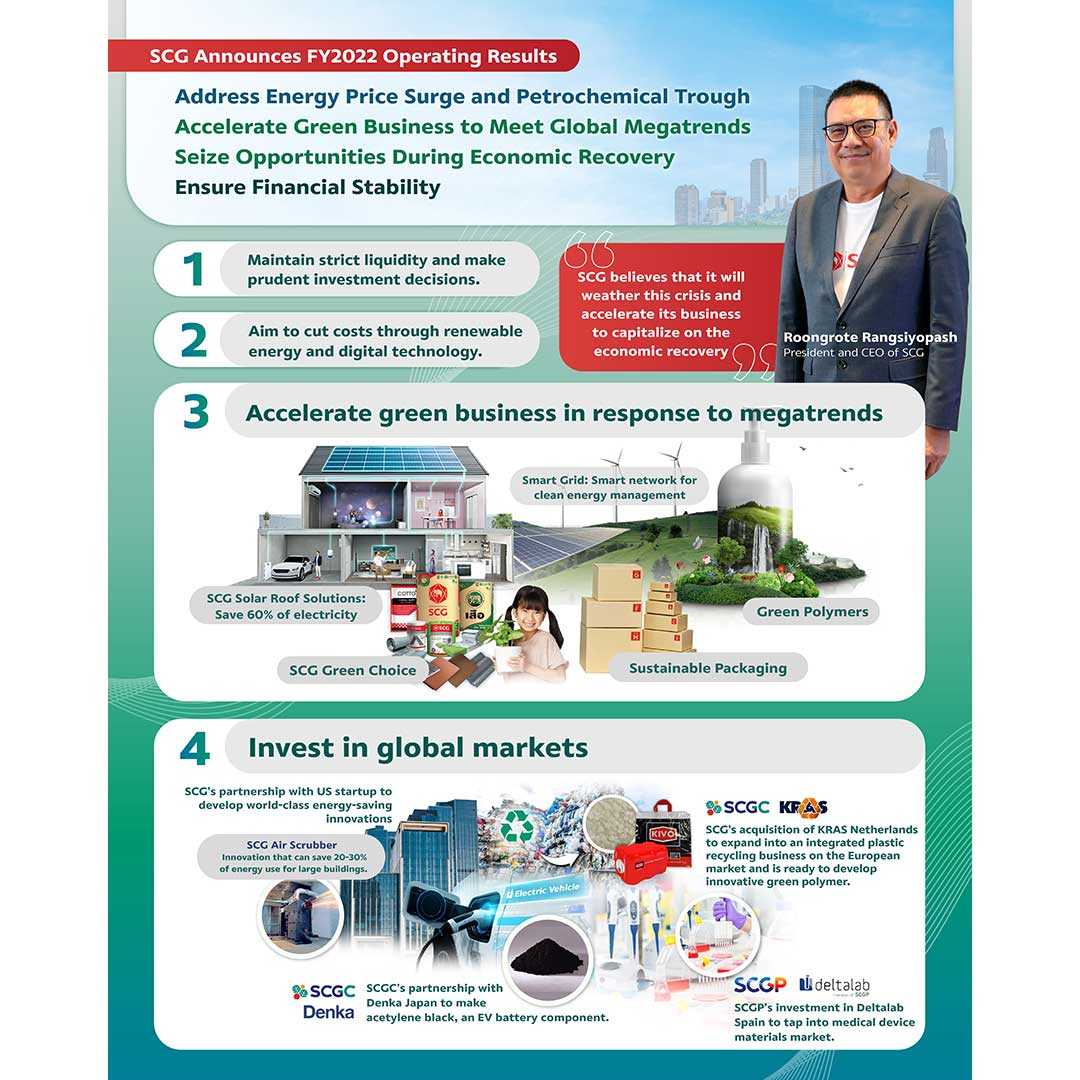 Thammasak Sethaudom, Executive Vice President of SCG, said, "Due to the crisis brought on by the drastically rising cost of coal and electricity, SCG has tapped into the renewable energy sector with a capacity of 234 megawatts in 2022, an increase of 78% y-o-y, with a smart grid network for industrial estates and industrial plant networks, hotels, and hospitals. Such the project has recently been installed at the Saha-Union Group in Bangpakong, connecting renewable energy between 10 companies, cutting energy expenses by 30% and reducing greenhouse gas emissions by 3,670 tons of carbon dioxide annually. This business leverages SCG's renewable energy expertise to mitigate the impact of growing energy costs caused by worldwide market fluctuations in energy prices. In 2022, SCG boosted its proportion of alternative fuels from 26% to 34% y-o-y and its solar energy capacity from 130 megawatts to 194 megawatts y-o-y. In the meantime, SCG exceeded its target by reducing greenhouse gas emissions by 3 million tons of carbon dioxide. Additionally, it is developing carbon capture and utilization (CCU) technology for cement production in Thailand and ASEAN to attain Net Zero 2050 in partnership with Nippon Steel Engineering and Thai Nippon Steel Engineering & Construction."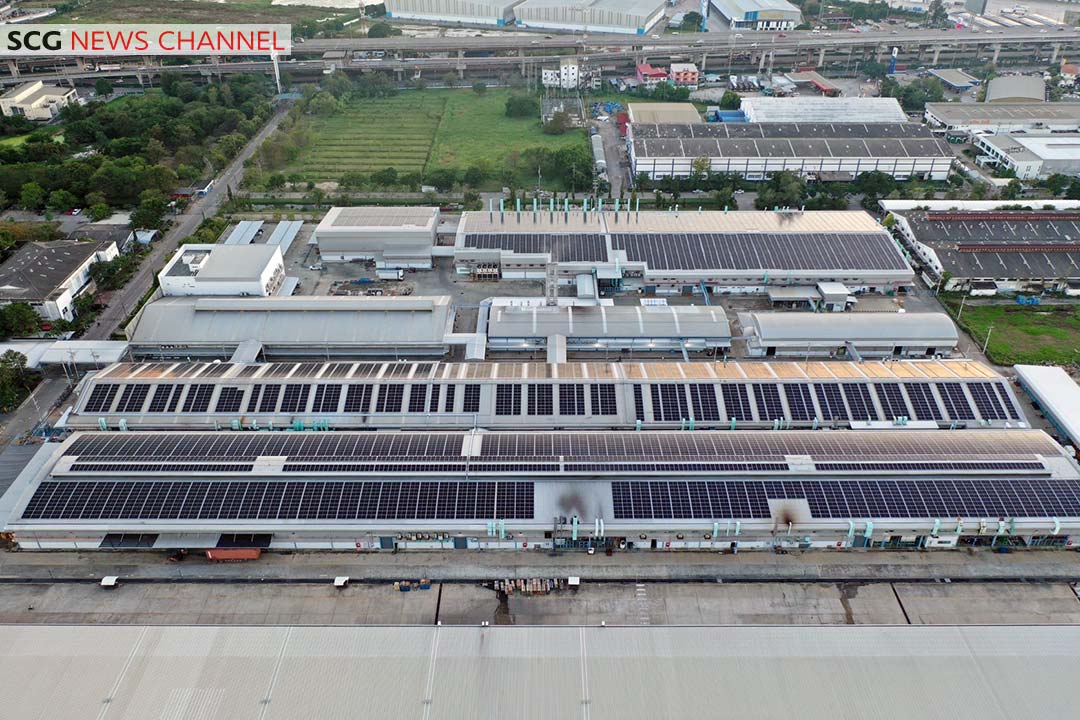 Tanawong Areeratchakul, CEO and President of SCG Chemicals or SCGC, said, "SCGC continues to develop its innovative green polymer, 'SCGC GREEN POLYMERTM,' which has been well embraced by the global market, as indicated by the 5-fold increase in sales of 140,000 tons over the past year. In addition, it has expanded into a fully integrated plastic recycling business by acquiring Kras / Recycling Holding Volendam B.V. the Netherlands' leading waste management company. The acquisition will expand the business's capability in the storage, sorting, and manufacturing of Post-Consumer Recycled Resin (PCR) for the household and industrial sectors. SCGC GREEN POLYMERTM have been certified to international standards by a number of leading global organisations, including EuCertPlast from Europe, which verifies that raw material sources for the production of PCR are actually from plastic waste, thereby reducing waste problems; and Recyclass for the development of film coating that improves recycling efficiency for plastic packaging, making SCGC the first in ASEAN to receive this certification. Simultaneously, Long Son Petrochemicals Company Limited (LSP), an integrated petrochemical complex in Vietnam, has progressed by more than 98% and is set to enter the market in the middle of this year."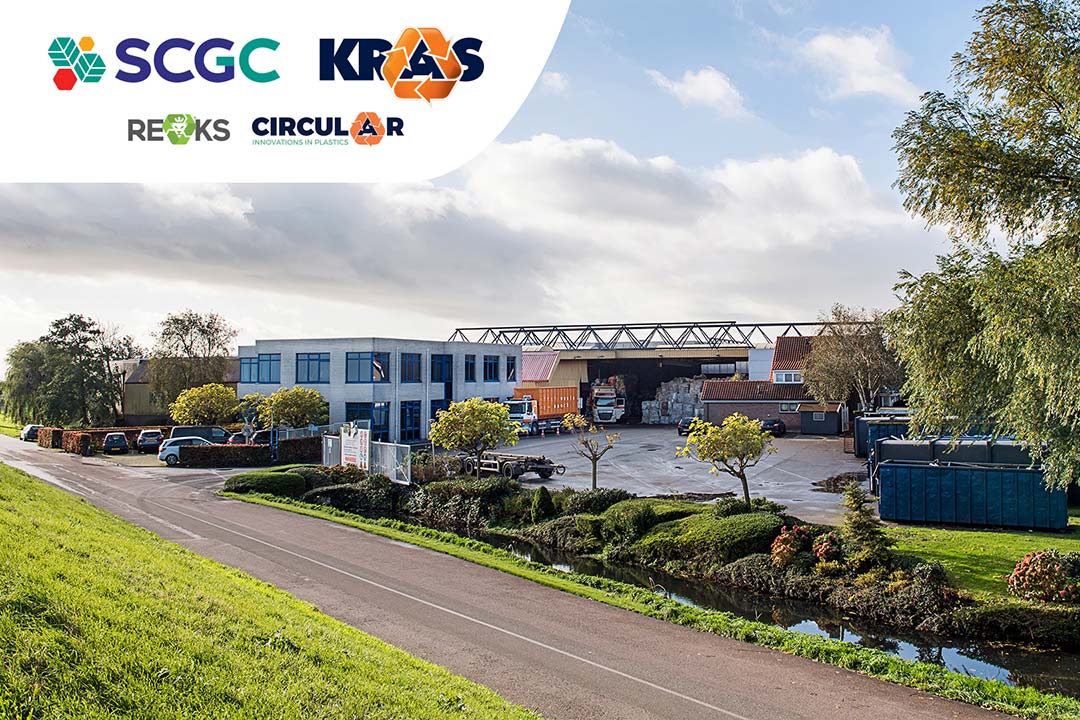 Nithi Patarachoke, President of Cement-Building Materials Business of SCG, said, "SCG is accelerating its smart living business, particularly energy-saving solutions, which are in high demand on the market in light of the rising cost of electricity. More than 40% growth was observed in 2022. Examples include the "SCG Air Scrubber," a global energy-saving innovation for large buildings, convention centers, and shopping malls. The system is highly efficient with energy savings capability of 20-30%.  It has been installed in seven large buildings, including the Terminal 21 Pattaya Branch and the Kloud by Kbank Siam Square. As a result of the project's positive reception, further investment projects will be implemented to expand the product line to suit a wider range of customer needs. In addition, "SCG Built-in Solar Tile," an innovative solar panel has been introduced for modern dwellings with design to fit flat with the roof and lower electricity costs by 60%."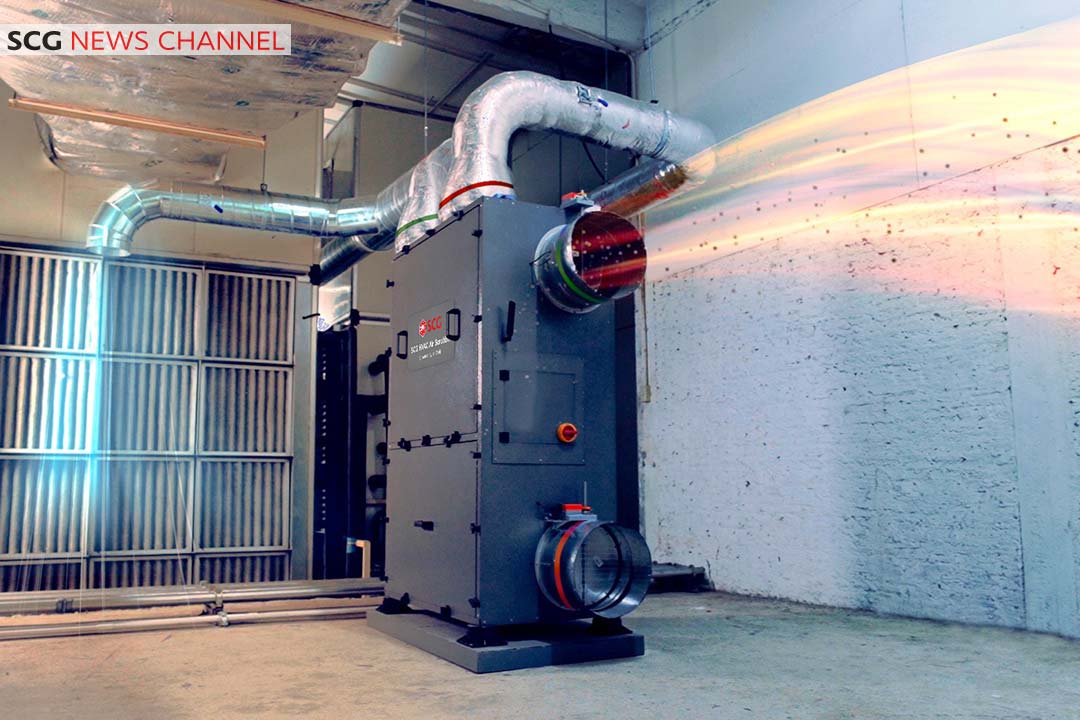 Wichan Jitpukdee, Chief Executive Officer of SCG Packaging Public Company Limited or SCGP, said, "SCGP devises innovation development strategies, adds packaging solutions, and establishes an investment budget and research and development expenditures totaling 800 MB for 2023 by developing innovative "Nanocellulose fibers" made from agricultural waste used as raw materials in the production of packaging paper and foodservice packaging. It is also ready to expand into the health and composite industries, as well as developing its tissue culture expertise into growing high-value crops and herbs. In addition, it intends to transform waste materials from the production process into renewable energy. The company is in the process of developing "Torrefaction Technology" to increase the efficiency of Biomass utilization and decrease greenhouse gas emissions, further boosting its ESG operations."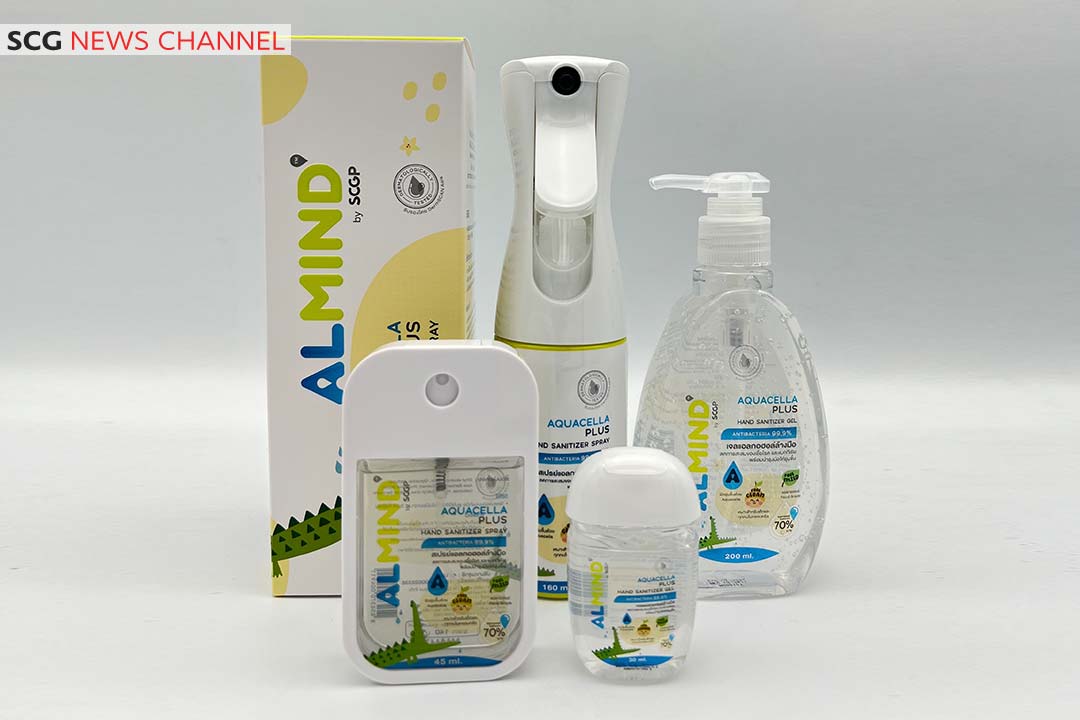 Roongrote Rangsiyopash, President and CEO of SCG, disclosed, "The Company's unaudited Operating Results for FY2022 registered the Revenue from Sales of 569,609 MB, an increase of 7% y-o-y, due to Packaging and Cement – Building Materials businesses. Profit for the Year amounted to 21,382 MB, a drop of 55% y-o-y, primarily because of lower chemical's spreads, higher energy costs and a decrease in the share of profits from associates. If feedstock cost adjustments, asset impairment and others were excluded, Profit for the Year would have stood at 23,270 MB, down 50% y-o-y.
Revenue from Sales totaled 122,190 MB in Q4/22, a fall of 14% q-o-q primarily due to lower prices and sales volume for chemical products as market demand declined. Profit for the Period stood at 157 MB, down 94% q-o-q because of lower chemicals spreads as well as higher coal and electricity cost. If feedstock cost adjustments, asset impairment and others were excluded, Profit for the Period would have recorded 1,070 MB, down 66% q-o-q.
SCG's Revenue from Sales of High Value-Added Products & Services (HVA) in 2022 was 195,520 MB or 34% of total Revenue from Sales. Additionally, New Products Development (NPD) and Service Solutions accounted for 17% and 6% of total Revenue from Sales, respectively.
SCG's Revenue from operations outside of Thailand, including export sales from Thailand, registered 257,880 MB in FY2022, or 45% of total Revenue from Sales, similar to the same period last year.
SCG's total assets as of December 31, 2022, amounted to 906,490 MB, of which 45% represented assets in ASEAN. (Excluding Thailand)
The 2022 operating results by business units are as follows:
Chemicals Business (SCGC) recorded Revenue from Sales decreased by 1% y-o-y to 236,587 MB, owing to a decrease in product prices and sales volume. Profit for the Year dropped 80% y-o-y to 5,901 MB due to a drop in chemical's spreads and lower equity income from associates. Meanwhile, in Q4/2022 Revenue from Sales was 43,285 MB, down 25% q-o-q and 34% y-o-y due to a continued decline in demand, which resulted in a drop in product sale prices. Loss for the Period was 1,052 MB due to a decline in chemical's spreads.
Cement – Building Materials Businessrecorded Revenue from Sales of 204,594 MB, increased 12% y-o-y. Profit for the Year totaled 3,789 MB, decreased 11% y-o-y. Meanwhile, in Q4/2022 Revenue from Sales was 49,265 MB, increased 7% y-o-y, due to the strategy of adjusting the price of goods, resulting in increased revenue both domestically and regionally. Loss for the period stood at 717 MB. Excluding the asset impairment and key items, core Loss for the period would come in at 157 MB, mainly due to rising energy and raw materials costs.
SCGPrecorded Revenue from Sales of 146,068 MB, which increased 18% y-o-y primarily due to the expansion of business through mergers and acquisitions (M&P) and organic expansion. Profit for the Year decreased 30% y-o-y to 5,801 MB as a result of rising energy costs and shrinking sales volume of packaging paper amid declining demand globally. Meanwhile, in Q4/2022 Revenue from Sales was 33,509 MB, a drop of 5% y-o-y and 12% q-o-q from lower sales volumes as demand weakened in domestic and export markets. Profit for the Period was 450 MB, decreased 79% y-o-y and 76% q-o-q due to the reduced volume and sale price of packaging paper."
Roongrote concluded, "This year, SCG continues to prioritize maintaining financial stability and liquidity with prudent strategic investments, tightening the purse strings, and reducing energy costs. Simultaneously, it will accelerate business progress to satisfy new needs, invest in innovations, seize economic recovery opportunities, develop solutions to support global megatrends, and strengthen the business. The regional market has begun to recover and is projected to expand further. Furthermore, SCG is prepared to assist in the strengthening of society. It created jobs for 9,000 individuals impacted by the economic crisis in 2022 to provide them with income and lessen social inequality."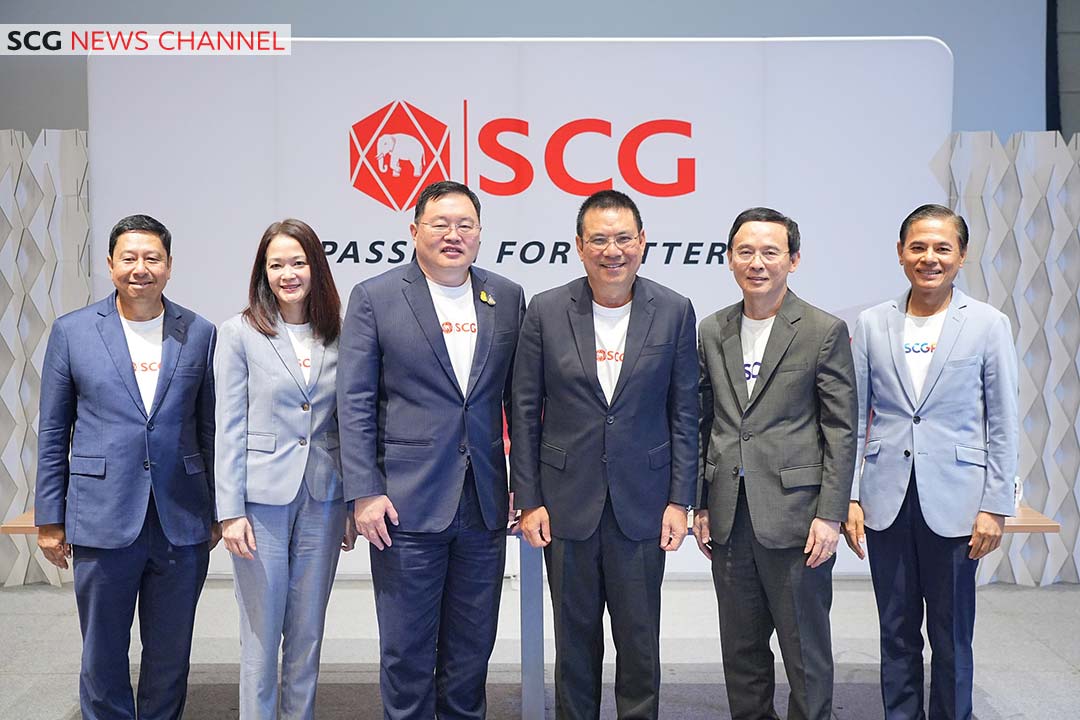 The Board of Directors of SCC approved to submit for approval at the Annual General Meeting of Shareholders a full year 2022 dividend payment of 8.0 Baht per share for a total amount of 9,600 MB, or 45% of Profit for the Year on consolidated financial statements, of which 6.0 Baht per share had been paid as an interim dividend on August 26, 2022. The final payment of dividend will be 2.0 Baht per share.
The above dividend distribution shall be paid to the shareholders entitled to receive the dividend according to the Company's Articles of Association and who are listed in the record date on April 10, 2023. (The XD, or the date on which a purchaser will not be entitled to receive the dividend, will be on April 7, 2023) The dividend will be paid on April 25, 2023. The receipt of such dividends shall be made within 10 years.
Published on: Jan 26, 2023
(Visited 355 times, 1 visits today)
ดาวน์โหลดข่าว