The COVID-19 crisis has triggered a tidal wave of disruption with massive economic impact, setting off a chain reaction that hits businesses reliant on international customers, including tourism business operators, importers and exporters, and even community enterprises.
Staying adaptable, always looking for new opportunities, and trying new things – these might be the key that enables retailers and community enterprises to handle the disruption brought on by the COVID-19 pandemic sustainably. In Rayong, it appears that local communities and community enterprises are well aware of this fact and are making adjustments to overcome this crisis. To support local communities in their transition to "online retail," Chemicals Business, SCG, has opened up a virtual marketplace on Facebook named "Rayong Shop Hi," where local vendors can try their hand at online e-commerce – a new experience for most of them – and sell local goodies in their own style. Chemicals Business, SCG has also given them suggestions on social media posts and delivery services. Because the community members have been quick to adopt the new technology that gives them additional sales channels as well as strictly maintain physical distancing and hygiene, they have successfully turned the situation around to thrive in the new normal era and get through this crisis sustainably.
Moving Online Is a Lifeline, Not an Alternative
E-commerce has enabled community members to make posts and sell their products online anytime, offering great flexibility for both customers and vendors. Also, because they do not have to maintain a physical store, they can save on rent. These advantages have drawn sellers across Rayong to "Rayong Shop Hi," a marketplace where they can sell local products under the close guidance of Chemicals Business, SCG team.
Lampoei "Gob" Waewsieng, Chairman of Suchada Beach Folk Fishing Community Enterprise in Noen Phra Sub-district, Muang District, Rayong, and Chairman of the Aquaculture Promoters Group, said that his community enterprise, which had also expanded from fisheries to processed seafood products, such as dried and seasoned beltfish, sillago bones, and deep-fried beltfish, is among the many that have adapted in response to the crisis.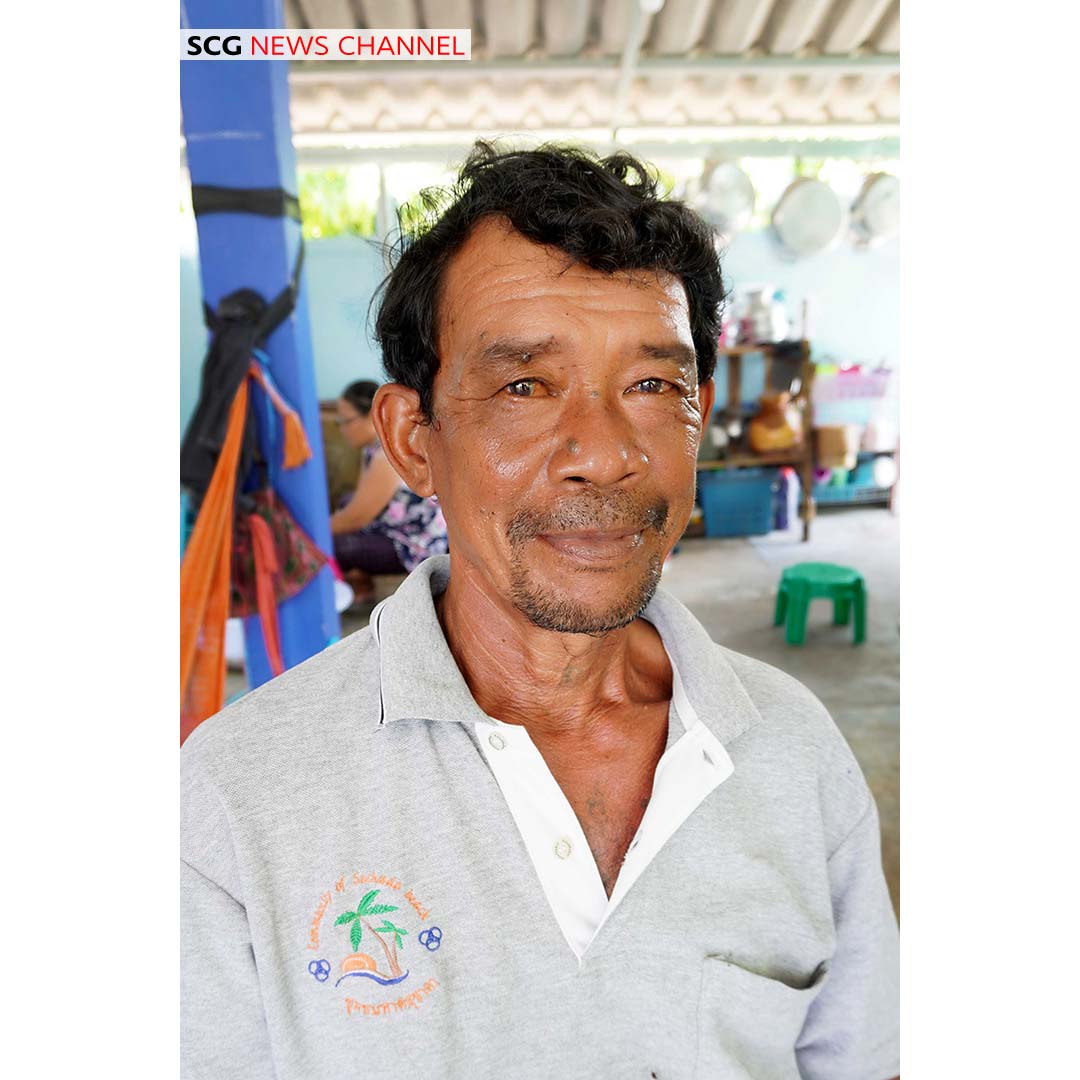 "When COVID-19 broke out, at first we could not sell to other provinces and had to find ways to overcome this crisis. The SCG team advised us to sell our products on the Facebook Page 'Rayong Shop Hi.' It was interesting, so I decided to join the group. SCG taught us how to write social media posts, set prices, deliver products and helped us find other distribution channels. Because we did everything we could, our sales went up by 30,000-35,000 baht per month from our usual 20,000 baht per month. The feedback has been amazing. Also, to extend the shelf life of our products, we have introduced nitrogen flushing to the packaging process. As a result, our products can last 2-3 months."
Delivery Services: Boosting Convenience for Customers
Lawan Yungyune, Chairman of Tulip Housewife Group Community Enterprise in Noen Phayom Community, Rayong, said that thanks to SCG's support and guidance, the group's Eight Immortals Chinese Pastries successfully earned the Thai FDA's approval. However, their business was severely affected by the serious COVID-19 outbreak in March.
"When the COVID-19 outbreak first began, we could not sell our pastries at all. Our sales went from over a hundred thousand to zero baht. The good thing was that we had orchards, so we started selling fruits instead. However, we could not send them to markets either as they were all closed down during the first phase of the lockdown. Because customers did not come to us, we had to go to them. So, I decided to join 'Rayong Shop Hi' to sell our mangosteens, Mon Thong durians, rambutans, lanzones, and santols. The SCG team also recommended to us SCG Express, an express small-parcel delivery service provider that could deliver fruits over long distances."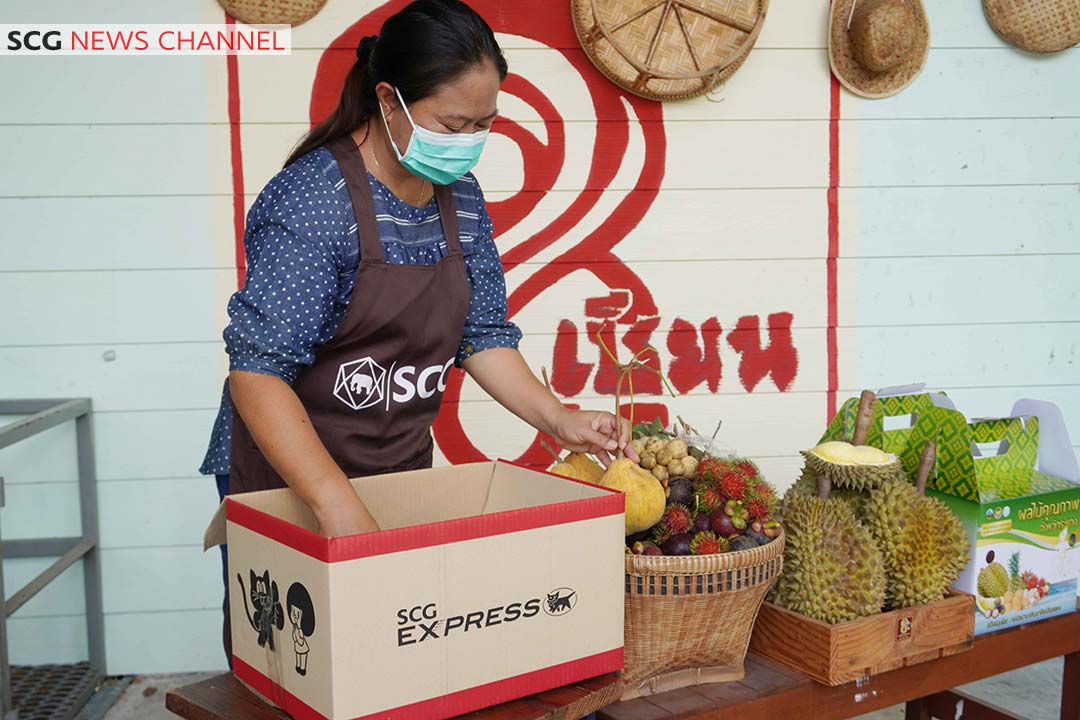 Keeping the Guard up: Enforcing Strict Safety and Hygiene Measures
Hygiene and physical distancing are first and foremost in any services during the COVID-19 pandemic, and that applies to online selling as well. When hit by the coronavirus outbreak, Thanyaphat "Chompooh" Saengprasert, member of Ban Bon Community in Map Ta Phut, Rayong, originally a mangosteen exporter, was forced to sell her fruits to local people instead.
"We all have to adapt. As customers grew more reluctant to leave their houses because of COVID-19,we shifted online and started looking for Facebook pages where we could sell our products. That was when the SCG Team recommended 'Rayong Shop Hi' to us. Because we saw posts by local people, we jumped in and started pushing our fruits, too. That opened up an opportunity for us to expand our domestic market to make up for the lost export volume and improved our sales. Also, hygiene is our top priority. Our delivery staff must always wear a mask while on duty and maintain physical distance by asking customers to leave cash in front of their homes and hanging their orders on the front door. This is to assure our customers of the hygiene."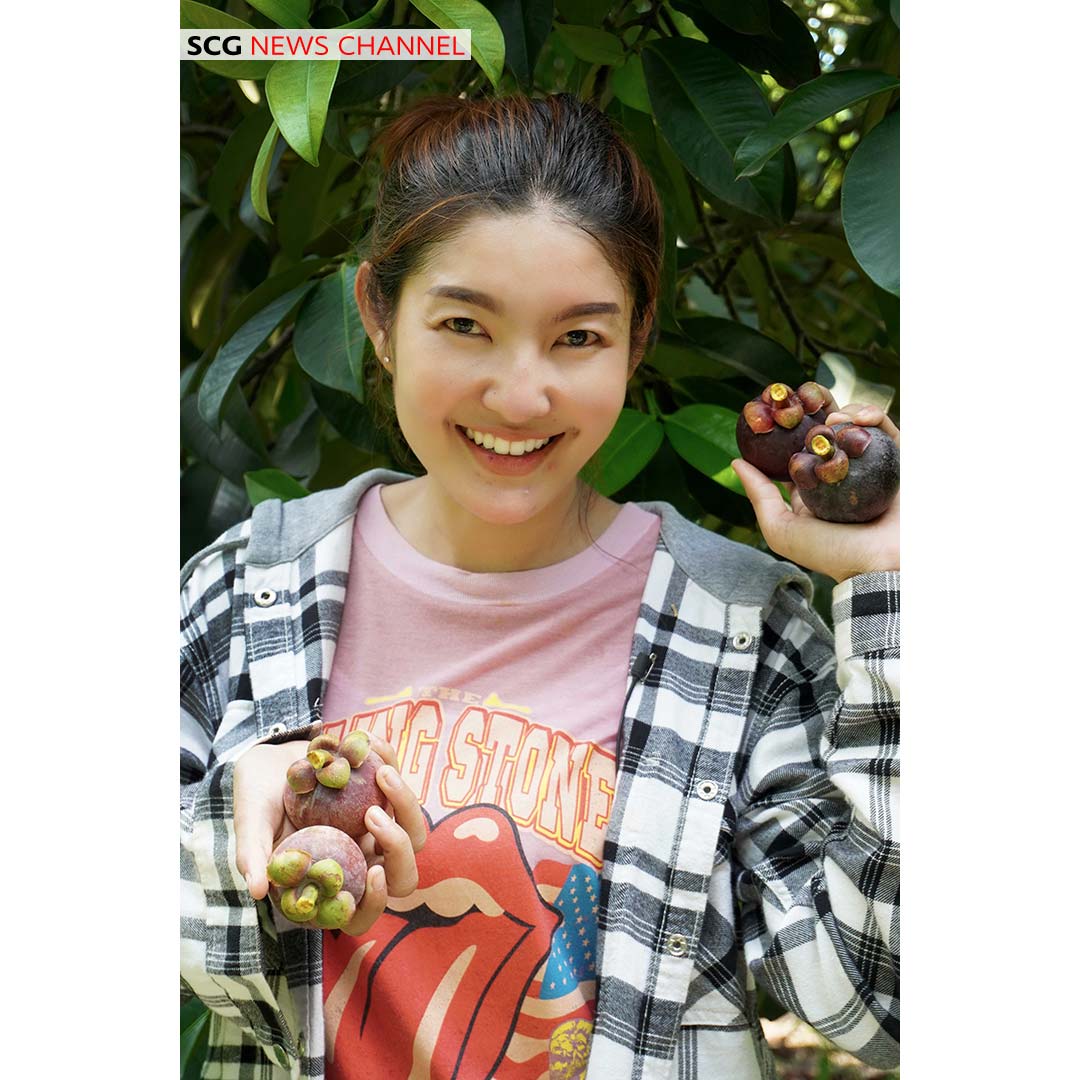 These are only a few examples of how sellers and community enterprises in Rayong are adapting to a new way of selling their products. In this new landscape, the ability to access and learn how to use technology is crucial, and business owners must work to ensure excellent management of their delivery services as well as hygiene and safety. As a result, every day will be a new learning experience until everyone can mutually achieve a new harmony and develop a new sustainable way of life. Those interested in buying Rayong products and support local businesses can visit the Facebook Page "Rayong Shop Hi" and start shopping today.
(Visited 200 times, 1 visits today)