SAVE THE DATE!!! Pin it …. July 19, 2022
Climate Emergency – Inequality The World's Urgent Crisis!! 'Too little, too late' It's time to join force now Get ready for: International ESG stage of the year. Integrate a vast array of collaboration for our sustainable world!!!
"ESG Symposium 2022: Achieving ESG and Growing Sustainability"
Bring together the global leaders' perspectives to drive ESG (Environmental, Social, Governance).
Bring together all generations' ideas to drive a low-carbon society – Net Zero – Reduced Inequalities
Bring together the real ESG drivers who inspire others.
Join the event and express our power together online at 'SCG Verse' July 19, 2022; 08:00-11:30 hrs. Registration coming soon.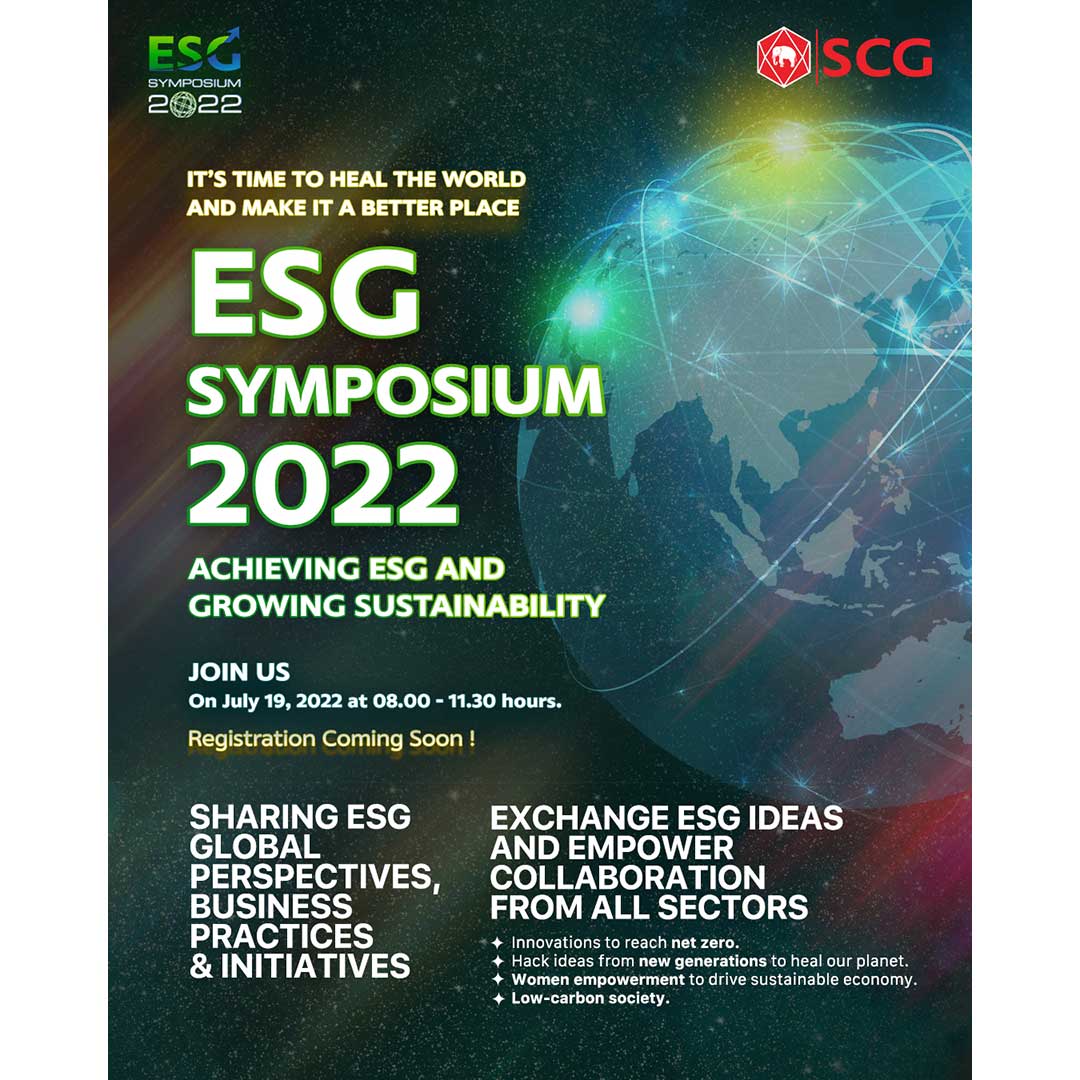 Published on: Jun 29, 2022 
(Visited 641 times, 1 visits today)