In the month of love, everyone wants to show their love to those around them, whether with words or gifts, which people use to express their feelings. Many celebrate the day of love because they think love brightens the world. Would it be even better if everyone showed their love for the earth by changing their behavior for the sake of the environment and all life on earth?
This Valentine's Day, SCGC is giving single people and people in relationships many great ways to show their love to the world.
Ask your loved ones to plant trees
When it comes to Valentine's Day gifts, most of us would like to surprise our loved ones with something special, like a bouquet of flowers or a carefully wrapped present. However, these gifts could also end up as waste because of improper handlings, such as paper or plastic wrapping or unused boxes. Then, would it be better if we could change this year's Valentine's Day gift into something beneficial to the planet?
Another interesting Valentine's Day gift idea is to give your loved ones a tree or plant it with them. It's not just about giving presents to loved ones but also beginning to do things that are good for the planet together. Growing a small tree can help the environment by absorbing carbon dioxide and fostering a love of nature. It promotes environmental consciousness and gives our loved ones a more livable planet.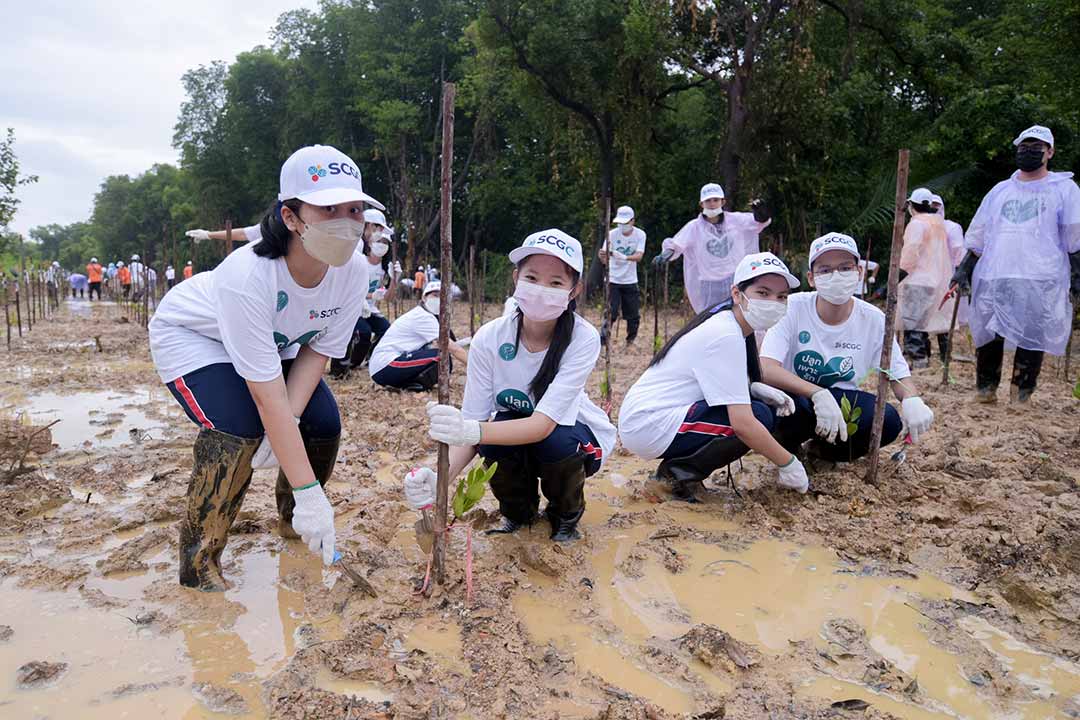 SCGC would like to invite you to join the "Plant-Cultivate-Protect Campaign: Plant Trees, Cultivate Seedlings, Protect the Forest, and Promote Low Carbon Society," one of the ESG initiatives aimed at reducing global warming and climate change. SCGC's ongoing efforts are to plant 1 million trees, plant seedlings that will be distributed to various areas, plant forests in people's hearts, and engage people in forest protection to provide green spaces and instill in people a love of nature.
Ask friends to join eco-friendly party
Another good idea for a group of friends who constantly do get-togethers or outings is to encourage one another to switch to a way of living that is better for the environment. It is actually easy to start. For instance, if you are going somewhere, consider getting close friends to ride in the same car to save energy and show your compassion for one another differently. Likewise, whenever you go out with friends or go on a fun trip, consider suggesting that everyone bring a reusable lunch box or cup to cut down on plastic waste.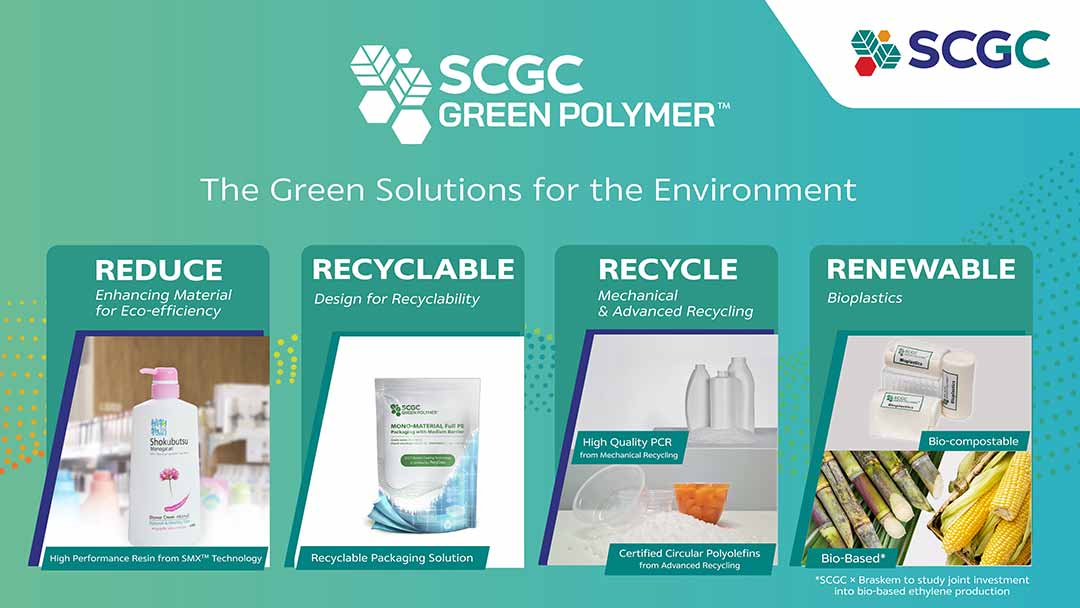 SCGC innovates green plastic to appeal to eco-conscious consumers: SCGC GREEN POLYMERTM, an innovative eco-friendly plastic developed to spread love to the world through plastic packaging in everyday life, covering four solutions: Reduce: reduce resource usage; Recyclable: design for recyclability, Recycle: reuse and recycling; and Renewable: decomposability and use of renewable resources.
Ask the family to sort waste
For many people, love typically begins at home. And from there, they spread those positive feelings to other people endlessly. However, we often forget to pay attention to our families. Would it be better if we put the people in our homes first and prioritized their quality of life? Among examples are choosing innovations or amenities that bring a smile to everyone's face, focusing on personal safety every day, or encouraging family members to do good things for the environment, another way that can contribute to long-lasting happiness. Start simply by sorting your household waste so that used plastic can be recycled. Alternatively, you can utilize the organic waste from your home to make fertilizer, which will undoubtedly be quality plant food. Importantly, sorting waste is the simplest way to show love to the planet. Beginning with modest actions with our loved ones will make the earth a better place to live.
SCGC has launched Waste-Free Community: Passing on Smiles to the world, recognizing the smallest and most powerful social unit. SCGC has advocated for the "Waste-Free Community" project, which encourages all homes in Map Ta Phut Municipality, Rayong Province, to embrace waste sorting as a habit to achieve effective waste management at the municipal level. Along with lowering the quantity of garbage sent to landfills, it increases the amount of recyclable waste.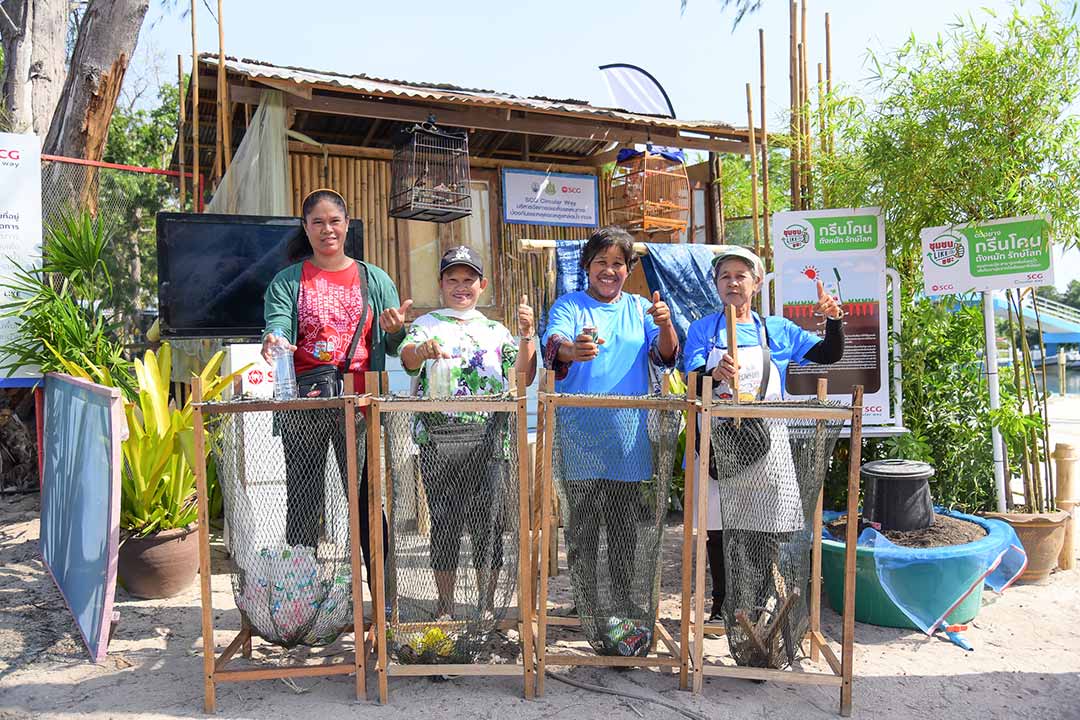 SCGC would like to encourage everyone to make every day a love day for the world by caring for the environment. This is simple and can be done in a variety of ways. And we want you to inspire others to love the world so that our planet can be the home of all life and for us all to live happily and sustainably.
Published on: Feb 14, 2023
(Visited 42 times, 1 visits today)