"Colors" are one of the key characteristics that can reflect the identity and style of homeowners. Therefore, the use of colors in home decoration is highly important for homeowners, from choosing the color of materials on the floors, walls, ceilings, to the color of furniture and home décor items. Architects and homeowners are very selective in determining the color schemes to ensure that every part of the house is in harmony. Apart from interior design, another part of the house that can reflect its style is the "roof".
SCG Roofing realizes the importance of home decoration, and to cater to the variety of demands of customers in bringing their dream home to life and ensuring that its products can be used for a long time, SCG Roofing has constantly developed new products. The material of roof tiles can convey the different characteristics of roofs, while different curves also contribute to the unique style of each home. Most importantly, the color of roof tiles can enhance the aesthetics of the house while reflecting the identity of homeowners at the same time.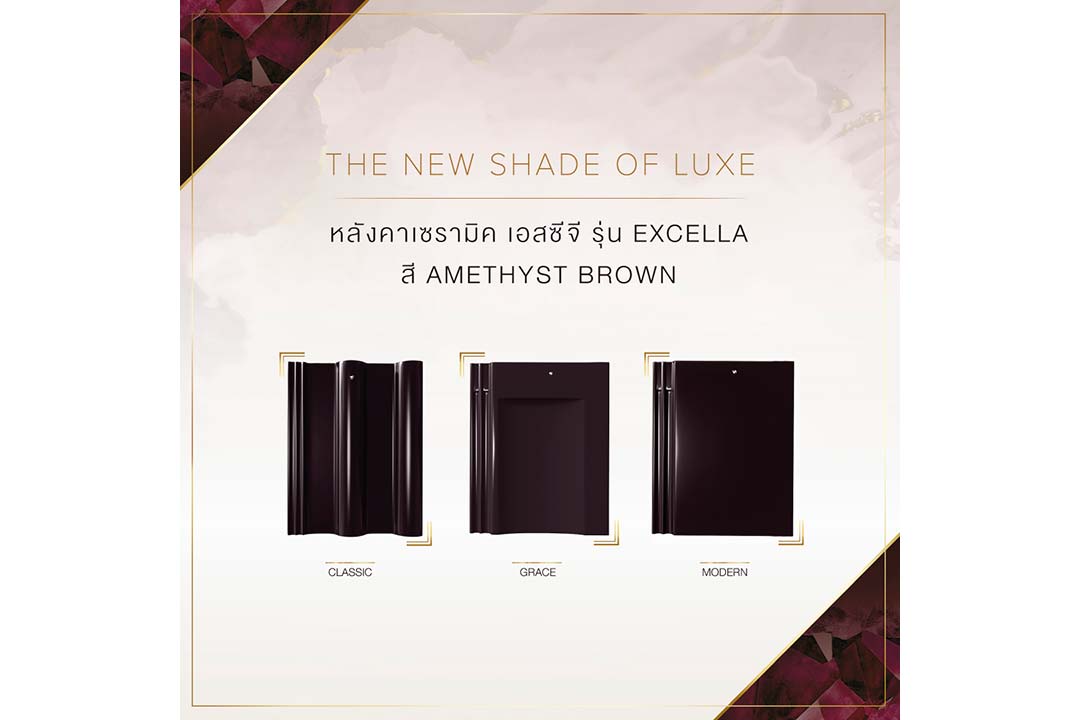 Inspired by the magical charm of the color of amethyst combined with the manufacturing innovation of ceramic roof tiles, SCG Roofing is introducing the "SCG Excella Ceramic Roof Tile in Amethyst Brown" in a shade that is a mixture of purple and brown that is vivid and intriguing. This roof tile collection also offers a durable elegance to rooftops with the Dry Press Fast Firing Process in which the tiles are produced under a temperature of 1,100 degrees Celsius, ensuring that the ceramic roof tiles have a smooth and even texture as well as a lasting vivid and beautiful shade of color.
"SCG Excella Ceramic Roof Tile in Amethyst Brown" is available in three different curve styles to cater to the different home characteristics: 1) Excella Classic: This exquisite curved pattern is elegant and beautiful in a timeless fashion 2) Excella Grace: This curved shape is distinctive and unique 3) Excella Modern: This flat roof tile exudes the feeling of modern luxury and elegance.
Those interested may seek more details related to "SCG Excella Ceramic Roof Tiles" and enjoy special benefits this July by registering at https://rebrand.ly/2e262 or contact us for advice on SCG roof tiles and services from experts for no charge at SCG HOME, SCG EXPERIENCE, SCG HOME SOLUTION, SCG HOME Boonthavorn and SCG ROOFING CENTER. For further details, contact SCG HOME Contact Center at Tel.02-586-2222 or Line ID: @scghome or visit www.scghome.com and www.scgbuildingmaterials.com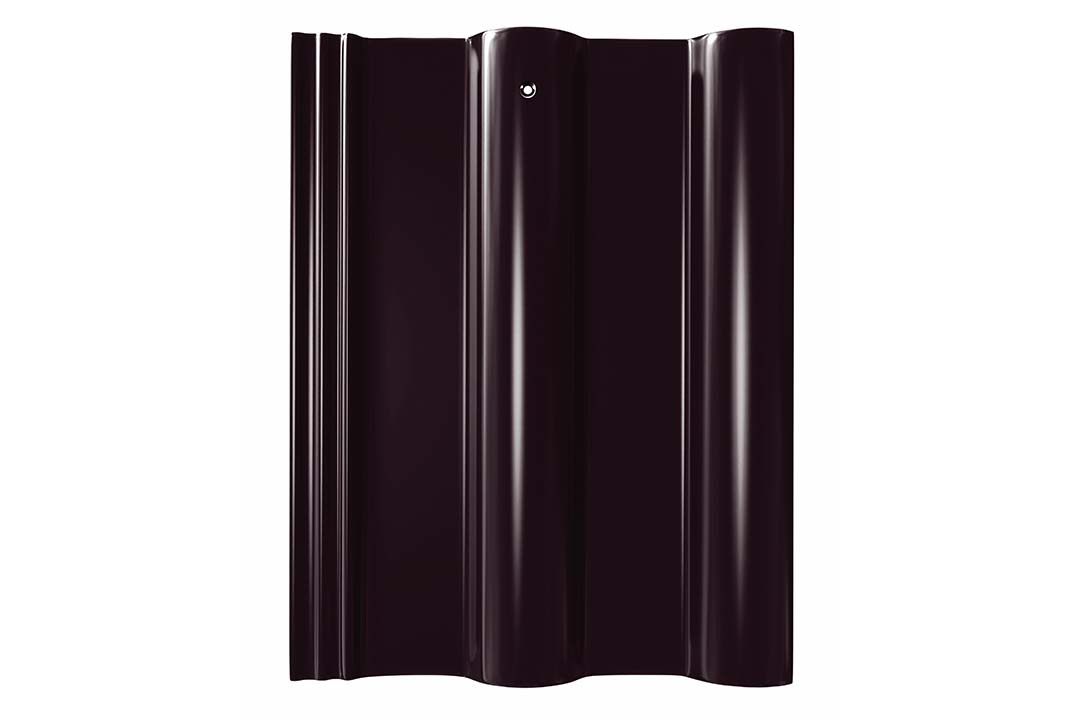 (Visited 379 times, 1 visits today)