It is noticeable that the COVID-19 pandemic has brought about more than severe effects for the population and the world economy. Amid the crisis, we observe collaborations from various sectors that contribute knowledge and investments to alleviate the consequences. This is especially visible for the sourcing of medical tools for medical personnel who are "frontlines" with COVID-19. This eased their anxiety, making them feel safer as they dedicate their lives to others.
The challenge remains when cooperation races with "time" and "practical applications" as the number of patients in Thailand continue to rise.
This attempt has brought about the concept of "open innovation" in the medical sector and especially applied to the ready–to–assemble Airborne Infectious Isolation Room (AIIR). This is a collaboration by CPAC, SCG's leading construction solution provider, Prudential Life Insurance, and the Faculty of Medicine at Vajira Hospital.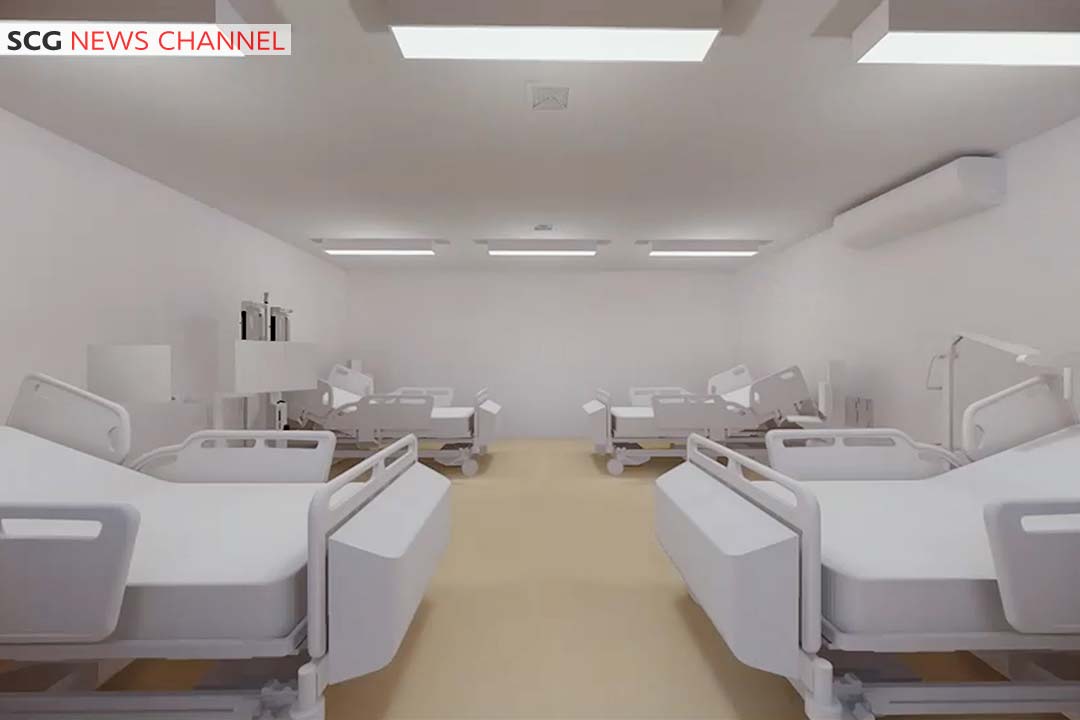 "CPAC has a long history in the construction sector and the accumulated knowledge has transformed our business from product sales to solution providers. However, the medical solution segment is new to us. Thus, when we were to build the AIIR, we seek professional assistance. We empathize with medical personnel (Vajira Hospital and Department of Health Service Support, Ministry of Public Health) and explore the practicability while Prudential Life Insurance assisted in the budget. These partnerships led to an open innovation within Thailand's medical sector during COVID–19." Weerakorn Saitep, CPAC BIM Director explains.
In CPAC's commitment, the Building Information Modeling (BIM) is "expanded" to cover medical solutions. Digital and construction technology are integrated to become the Medical Solution by CPAC BIM. This flourishes under the Green Construction Solution concept. This is where digital technology and construction innovation assist to make constructions faster, cost-effective, and reduce wastes in accordance with the Environmental, Social, and Governance (ESG) framework. A model wherein constructions are built for sustainability throughout the value chain, ranging from design, construction, and maintenance. These are the solutions for inefficient constructions, outdated technology, and environmental concerns.
"The BIM technology is incorporated in the planning and construction design monitoring. It visualizes the idea for stakeholders and aligns their understanding in terms of the design and room functions. Thus, we are able to recheck errors beforehand. Also, this reduces construction waste and helps to control budget and time, so construction is on schedule. The process acknowledges the need of medical personnel in line with CPAC's notion of speed with good enough quality."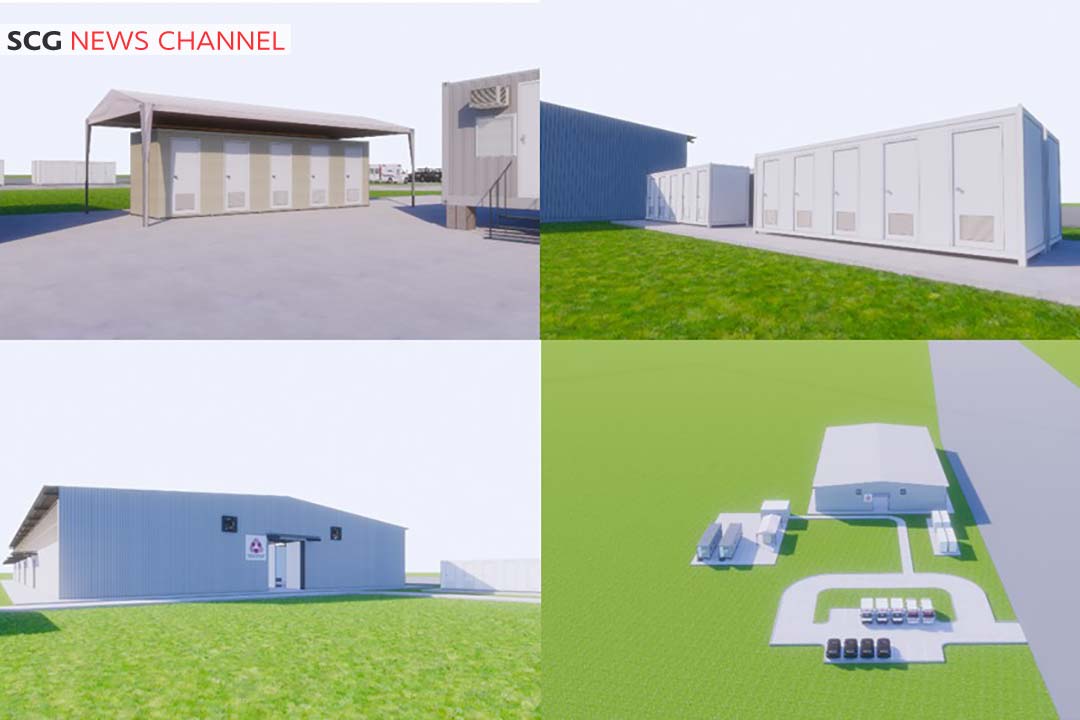 This innovation branched out to become the Acute Respiration Infection (ARI) Outdoor Clinic  which has been donated to the Ranong Hospital. The ARI Outdoor Clinic CPAC has separated screening, testing, and test storage units where medical personnel and patients are isolated. The clinics, which can be built in 15 days, support active case findings and screening to reduce the spread of COVID-19. Moreover, the ARI Outdoor Clinic is adapted as testing units for respiratory disease patients, so they are separated from patients with other symptoms to prevent the spread of diseases. The project at the Priest Hospital is scheduled to be completed by May 2021. Additionally, CPAC is honored to partner with The Federation of Thai Industries in building the 10th field hospital in Samut Sakhon, the Soon-Huang-Yai-Kon-Sakhon or Sakhon Care Unit.
As CPAC's innovative mindset aims to deliver quickly in time to tackle the current situation, we seek alliances who will support each other's core strengths. The key is identifying who is good at what and where to find them. When collaboration is ignited and all have one goal, open innovation comes into play. This is what CPAC hopes for the future, learning from errors whilst developing. Once we shift employees towards a growth mindset, obstacles are no longer problems, we must challenge to experiment and push forward innovation."  Weerakorn concludes.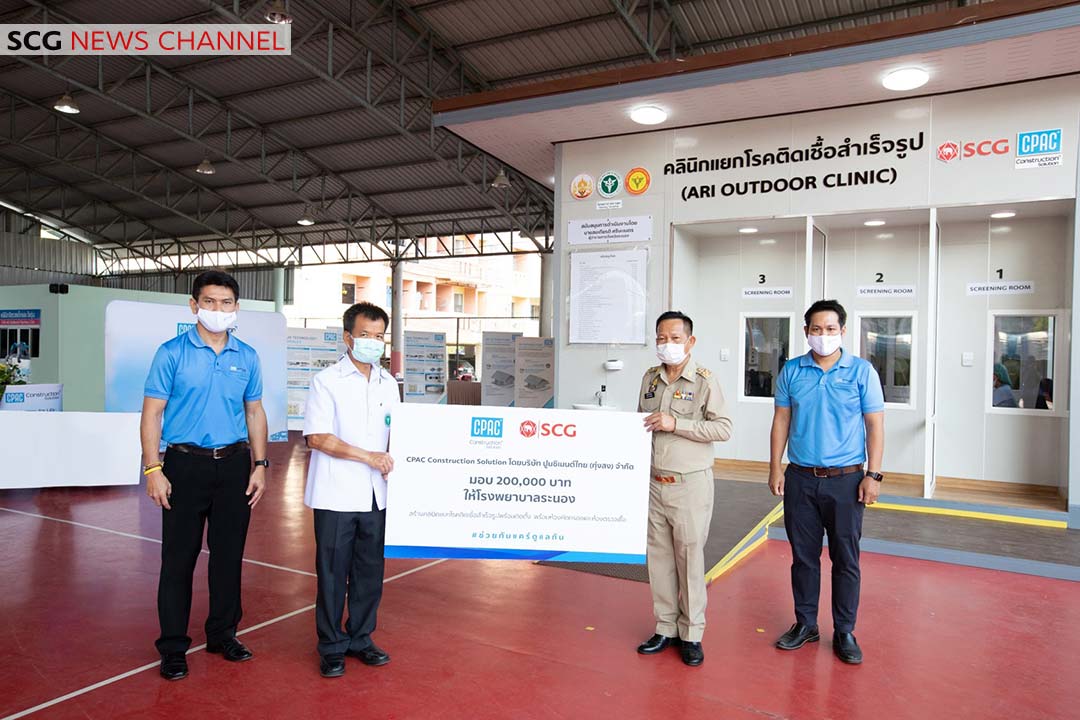 Published on: Apr 30, 2021
(Visited 268 times, 1 visits today)
ดาวน์โหลดข่าว