The world is experiencing an environmental crisis, and global leaders and international organizations are working together to step up their measures in finding solutions to avert the crisis
How can businesses and industries play their parts in solving environmental problems? How can innovation help us to mitigate environmental issues and lead us toward a sustainable future? Join us to learn more from the online forum on "A Healthy Planet for the Prosperity of All: Innovation for Sustainability" on June 1st between 13:30 – 15:00 Stockholm time (18:30 – 20:00 Bangkok).
UN this year, Sweden is hosting the Stockholm +50 to commemorate the 50th anniversary of the United Nations Conference on the Human Environment in Stockholm in 1972, which led to the establishment of the United Nations Environmental Programme (UNEP). State leaders, organizations, and stakeholders are coming together to review and discuss how to accelerate the implementation of existing environmental measures.
Thailand and Sweden to raise the awareness of the green transition between Thailand and Sweden, in parallel to sharing experiences in accelerating the implementation of the fossil-free plan in the business and industrial sectors using innovation, the Royal Thai Embassy in Stockholm, together with the Thailand-Nordic Countries Innovation Unit (TNIU) and Business Sweden, will jointly host an online forum where key players from different sectors will share their views and expertise.
We cordially invite you to attend our forum by registering via the link below. After registration, you will automatically receive a link to join the event via email. The event will be presented in English.
Register here > https://zoom.us/webinar/register/WN_0ZdUk1-VT6OGENgrFmf1Ow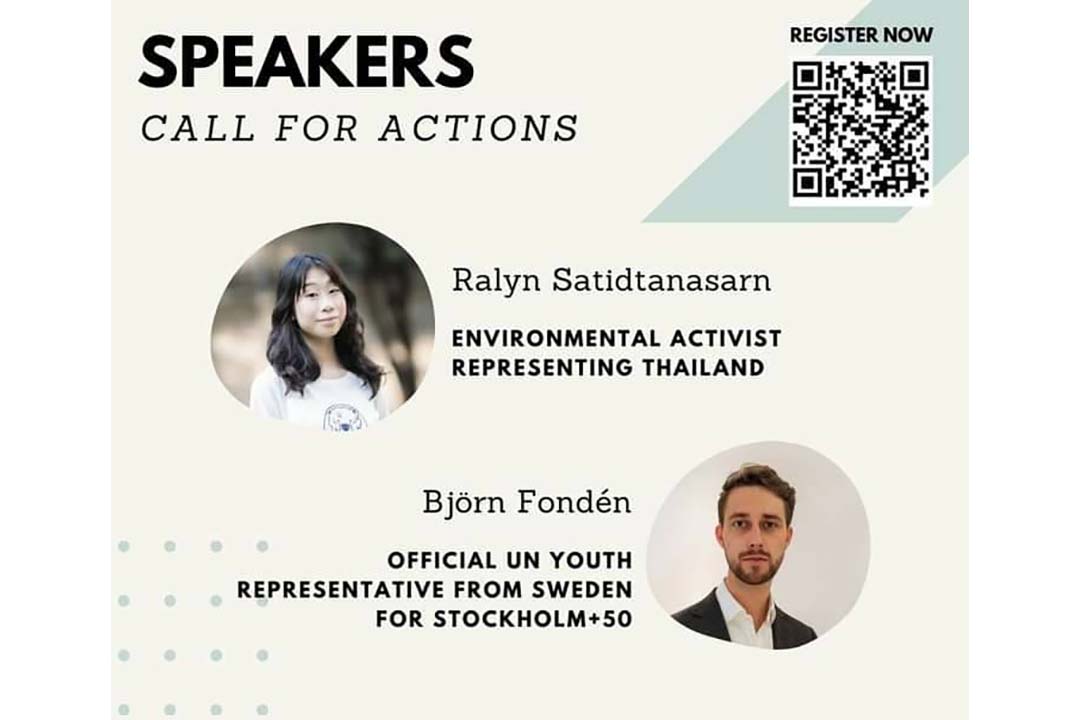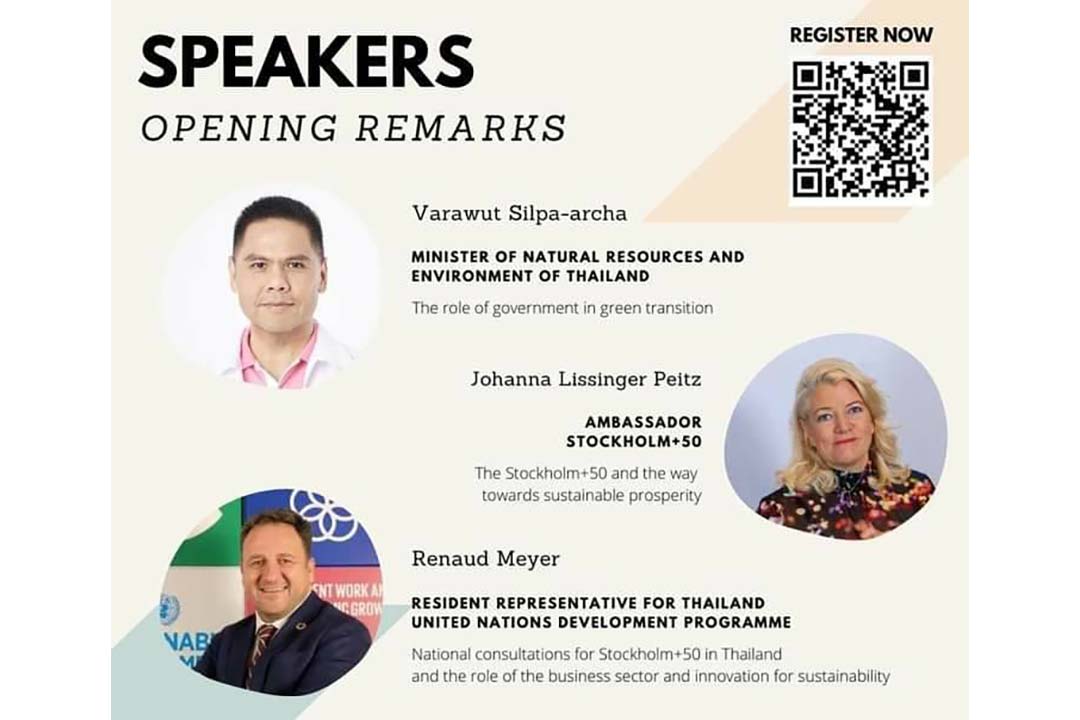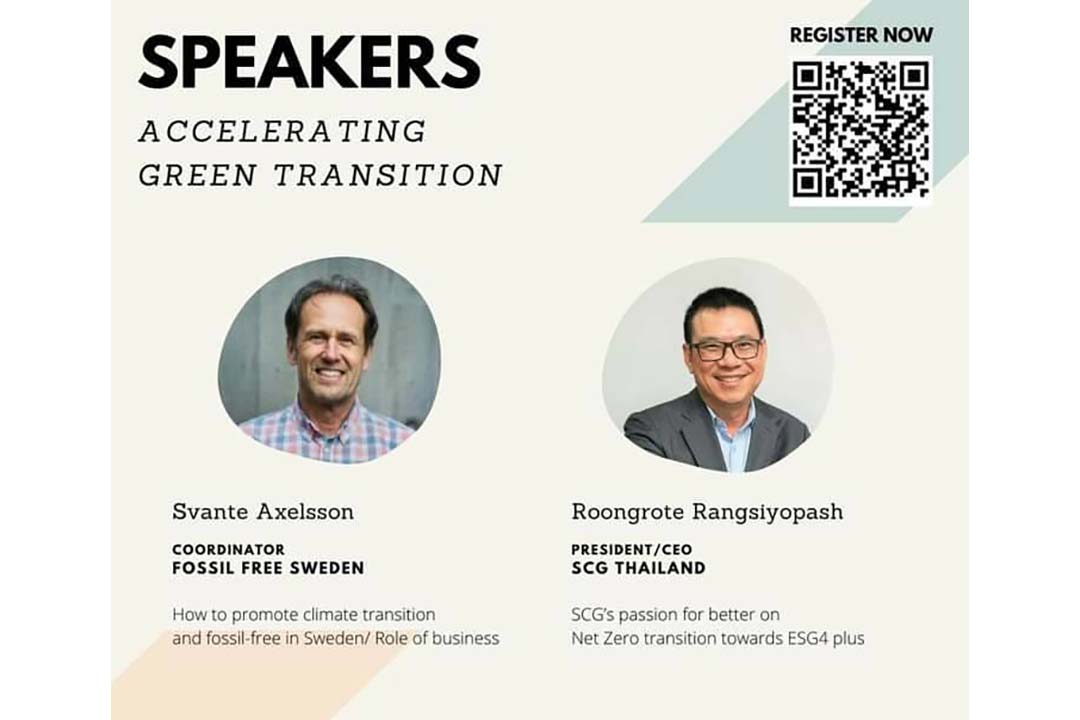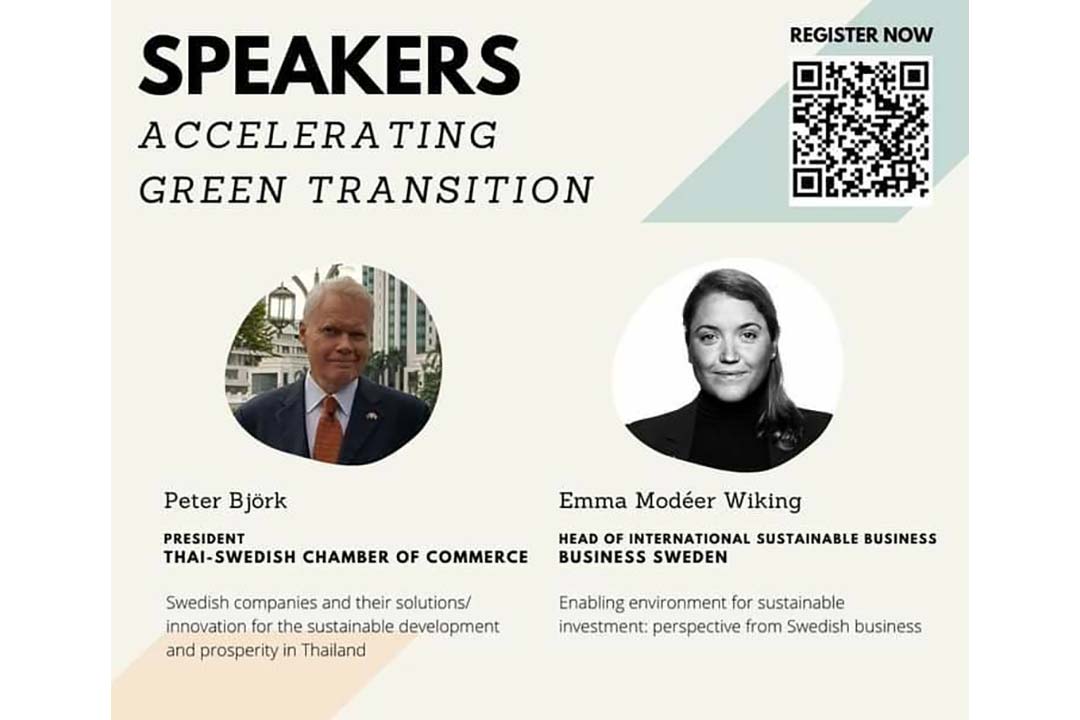 Published on: May 25, 2022 
(Visited 122 times, 1 visits today)